What Prince Harry Talked to Prince William and Kate Middleton About Outside of Church, According to Lip-Reading Experts
This is what lip-reading experts say Prince Harry, Prince William, and Kate Middleton talked about outside church following Prince Philip's funeral.
All eyes were on the royal family when they gathered for the funeral of Prince Philip on April 17. The service for the Duke of Edinburgh, who was married to Queen Elizabeth II for more than 73 years, was televised and broadcast in several countries around the globe.
It also marked the first time Prince Harry came face-to-face with the royal family following his and Meghan, Duchess of Sussex's explosive interview with Oprah Winfrey. Many weren't sure what to expect and after the funeral millions all over the world watched as the Duke of Sussex, the Duke of Cambridge and Catherine, Duchess of Cambridge talked amongst themselves as they left St. George's Chapel together. Now, lip-reading experts have deciphered that conversation and this is what they say the trio was talking about.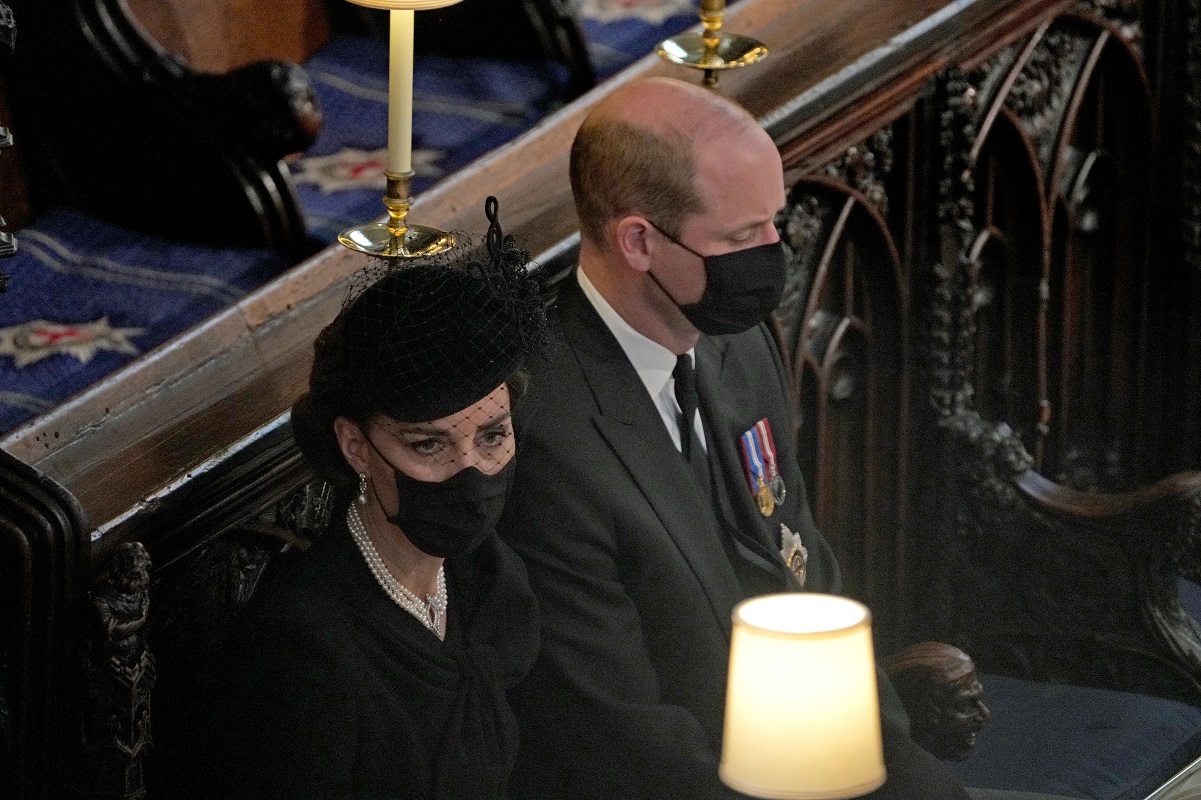 Prince Harry sat alone during the funeral service
Members of the family followed COVID-19 protocols during the Duke of Edinburgh's funeral service.
Only 30 people were allowed to attend and they each wore masks once inside the chapel. Seating arrangements were made so those from the same household were together while everyone else was spaced out. This met that Harry, who flew to the U.K. from California days earlier, had to sit by himself. Per the government's guidelines for international travelers, Harry also had to quarantine for several days before attending the event.
Prior to going into the church William and Harry took part in a ceremonial procession and walked behind Prince Philip's coffin. They were joined by several other members of the royal family including their cousin, Peter Phillips, who walked between the two princes. The brothers were not seen speaking or even looking at each other until after the ceremony.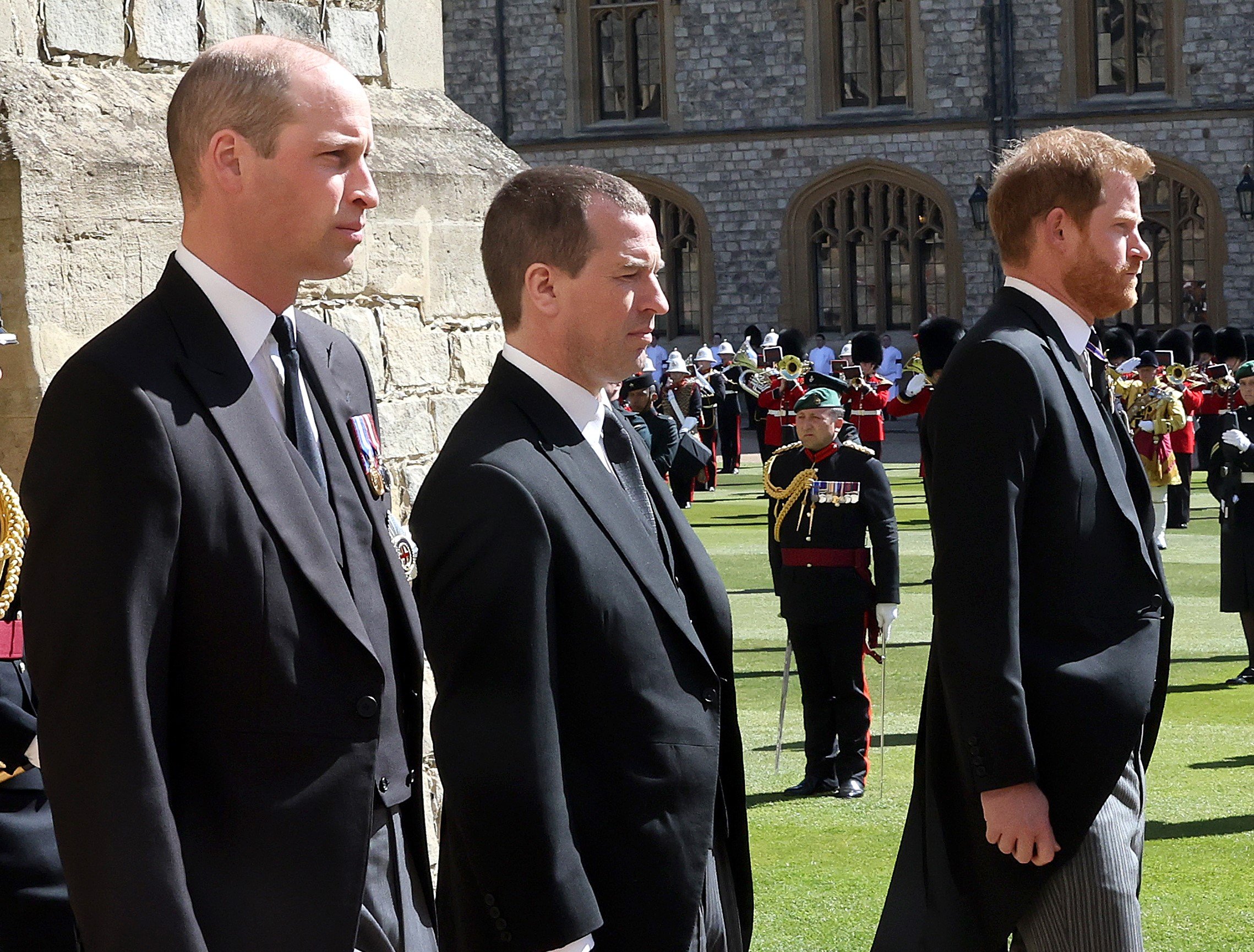 What Harry and William said to each other outside the church
Cameras captured the family leaving the chapel. After Queen Elizabeth entered a car and was driven away, the remaining royals decided to make the short walk from the chapel to Windsor Castle and that's when the estranged brothers and Kate became engaged in conversation.
After seeing them talking everyone wanted to know what they were saying. According to lip readers who spoke to Express, after they removed their masks William appeared to say to Harry, "Yes it was great, wasn't it" to which the Duke of Sussex replied, "It was as he wanted." The interpreters say that William then added, "Absolutely beautiful service, ah, the music."
Journalist Tom Bradby commented after seeing the video that "It's often said funerals are a time for reconciliation and that's a scene a lot of people wanted to see, not least the family itself."
Commentator Eve Pollard added: "They were possibly overcome by emotion. They were talking — and that's got to be a very good sign. Let's hope that they sort their recent troubles out because the queen needs them both."
It believed that the royals were headed to Prince Philip's wake which was supposed to include 15 people. Details from the private wake were not released to the public.