What Princess Diana Thought About Sarah Ferguson's Toe-Sucking Scandal
When she was a member of the royal family Sarah "Fergie" Ferguson made headlines, but it was her toe-sucking scandal that spelled the end of her marriage to Prince Andrew that most people will never forget.
While many royal fans are aware of what the queen and Prince Philip thought about seeing the pictures of Fergie in compromising positions with a man that wasn't Andrew, not many know how Princess Diana reacted to them. Here's what the Princess of Wales said when she found out about the salacious photos.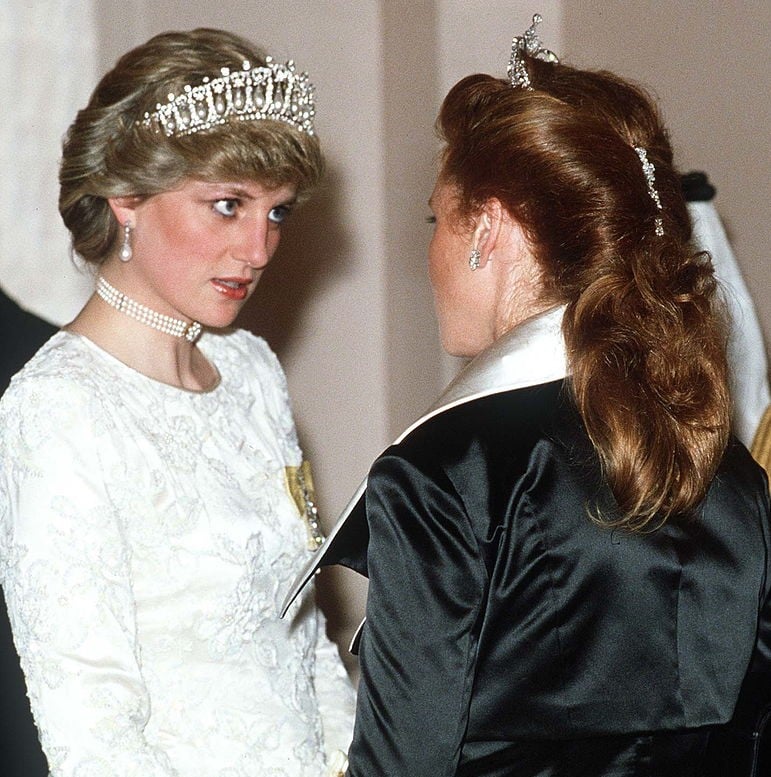 What Diana said about the scandalous pics
Andrew and Fergie separated in 1992 but were still married and spending time together with the rest of the royals at Balmoral Castle in Scotland when the infamous photos made front-page news.
Royal writer Richard Kay claimed that hours before the pics showed up in the tabloids, he received a message from Princess Diana about the photos.
According to Kay, her message simply read, "The redhead's in trouble."
The following morning, the photos of Ferguson sunbathing topless with her toes in businessman John Bryan's mouth while on vacation in St. Tropez with her two young daughters were being passed around the royals' breakfast table.
Fergie ended up leaving the Scotland estate and headed back to London.
Why Fergie and the princess stopped speaking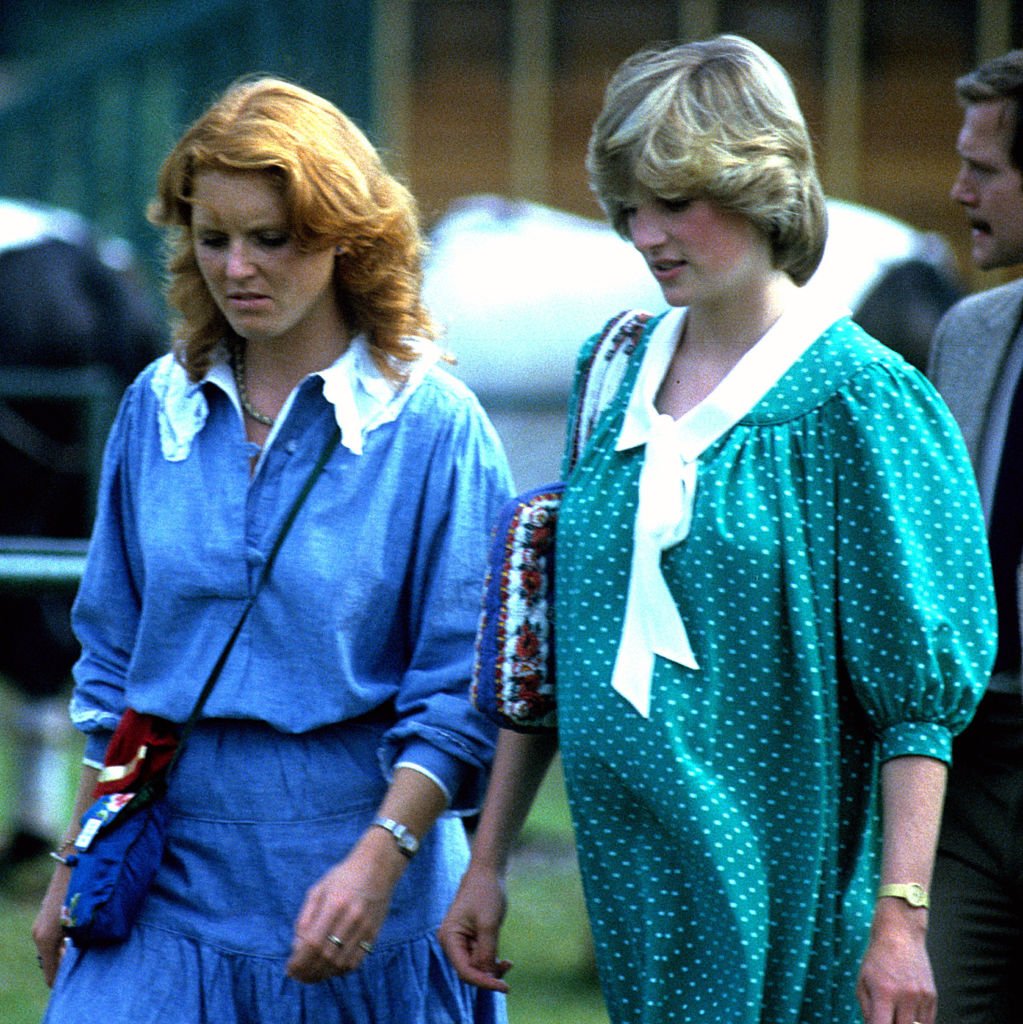 After they separated from their husbands, the princess and duchess were closer than ever. They would go out for lunches often and vacationed together with their children. But in 1996, that all changed.
Diana stopped speaking to Ferguson and sources close to the princess said it was because Diana was upset over some things Fergie wrote in her autobiography titled Sarah the Duchess of York, My Story.
"The saddest thing, at the end, we hadn't spoken for a year, though I never knew the reason, except that once Diana got something in her head," Ferguson told Harper's Bazaar. 
Ferguson thought they were going to make amends before Diana died
Despite their falling out, Fergie always believed that Diana wanted to make amends with her but died before she could do so. The duchess later received confirmation of this from a mutual friend.
Ferguson explained that she found out her former sister-in-law was going to contact her just before her tragic death. The friend informed the Duchess of York that Diana had been looking for her and wanted to connect.
"I knew she'd come back," Fergie said. "In fact, the day before she died she rang a friend of mine and said, 'Where's that Red? I want to talk to her.'"
Unfortunately, the two ladies never did get the chance to reconnect as Diana died on Aug. 31, 1997, following a car crash in the Pont de l'Alma tunnel in Paris.
Read more: Why Sarah Ferguson Was Allowed To Keep Her Wedding Tiara After Her Divorce But Princess Diana Was Not