What Queen Elizabeth II Was Forced to Do After Buckingham Palace Staffers Got Drunk on the Job
Most of us can't even imagine what Queen Elizabeth II is like as a boss, but apparently, she's always been pretty cool and even allowed her staff to drink on the job. Yep, you read that correctly. HM allowed her Buckingham Palace employees to drink while at work, that is until the staffers got plastered.
Here's what the queen was forced to do after her staff got way too drunk.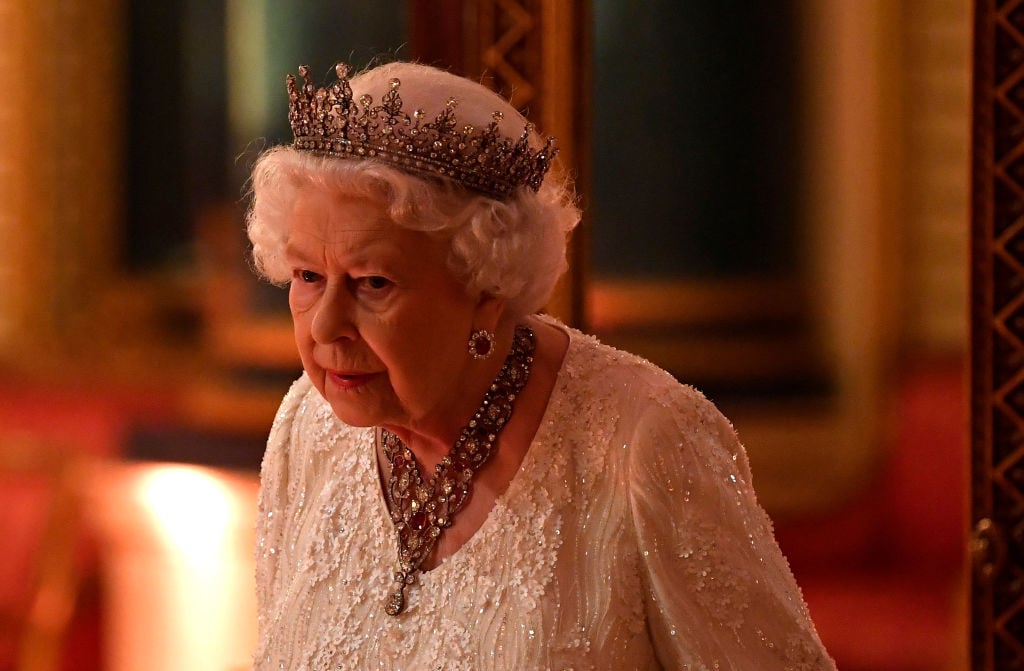 What she had to do when her staff got too drunk
Buckingham Palace has 775 rooms with over 50 bedrooms and nearly 80 bathrooms and once upon a time, it also had a private bar for the nearly 200 staffers who work in the household.
However, according to Queen Elizbeth's former press secretary, Dickie Arbiter, when Palace employees couldn't handle their liquor their boss made the decision to close it down.
In the documentary Secrets of the Royal Palaces, Arbiter revealed that when they got "too worse for wear," Her Majesty "had to get rid" of it.
How much Queen Elizbeth II drinks
It's not known if the queen ever drank with her staff but we do know that she likes her adult beverages. Just how much she drinks though is something that has been debated over the years.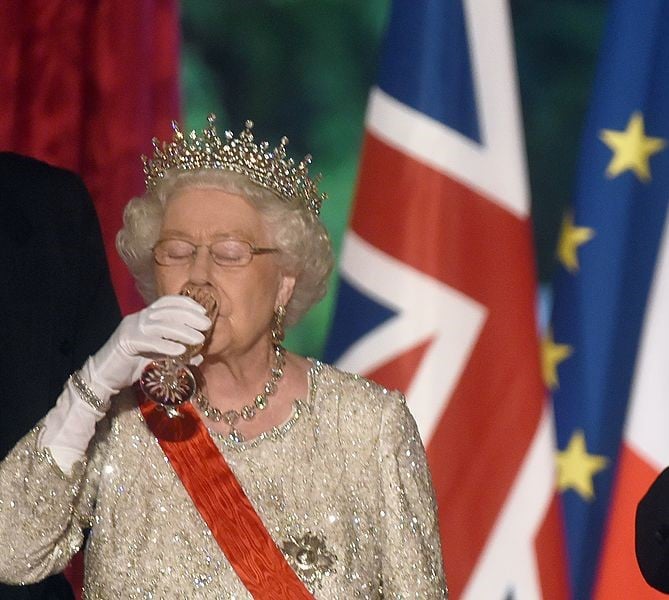 Queen Elizabeth's former chef, Darren McGrady, told Reader's Digest that in the past he was asked about the monarch's drinking habits. When he explained what some of her favorite cocktails were, a few publications took it as she drank each of those every single day.
"I was asked 'Does she have any other favorites?'" he said. "Along the way, others did interviews, so they picked and cropped from those."
After one outlet quoted Queen Elizabeth's cousin as saying that she has four drinks on a daily basis, McGrady disputed that claim.
The chef insisted that the queen doesn't even have a pre-dinner cocktail most days, adding, "I'm pretty confident she doesn't have four drinks a day. She'd be pickled."
What is the queen's drink of choice?
So when the queen does enjoy some alcoholic beverages what is her drink of choice?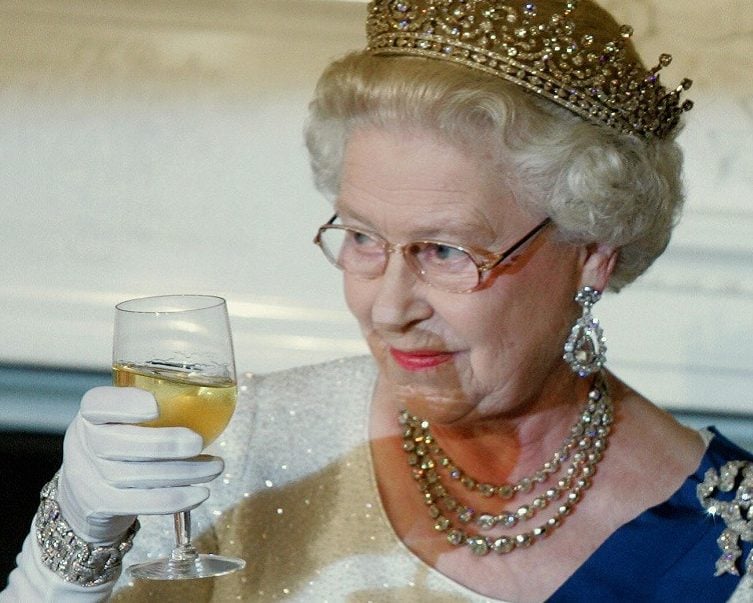 McGrady said that the monarch is a fan of wine, dry martinis, and champagne but her favorite drink above all is gin and Dubonnet (pronounced doo-buh-ney). The beverage was a favorite of the Queen Mother's as well.
The cocktail is two parts Dubonnet, which is an aromatized wine-based aperitif, and one part dry gin. The brand of gin the queen reportedly uses is Gordon's as it has a royal warrant. The cocktail is served over lots of ice and a garnish of a lemon wedge or two.
Several members of her family also have a few to unwind from time to time including Prince Charles, who likes gin and tonic; Kate Middleton, who prefers Jack Daniels whiskey; and Camilla and Meghan Markle, who are both wine lovers.
Read more: The Real Reason Prince Charles and Camilla Parker Bowles Travel With a Stash of Alcohol