What Really Happened Between Jay-Z and Mya?
For years, there have been rumors that Jay-Z and Mya had a romantic relationship. But are they true?
It's hard to remember a time before Jay-Z and Beyoncé were together. But there was. And several other women were linked to the "99 Problems" rapper in that period.
Among them is R&B singer Mya, who is known for songs like "Case of the Ex," and her Grammy-nominated album, Smoove Jones (2017).
Years ago, there were rumors that they had a relationship after collaborating on the remix of her hit song, "Best of Me." At the time, neither Mya or Jay discussed the rumors, which resulted in a lot of ongoing confusion.
So, what really happened between them?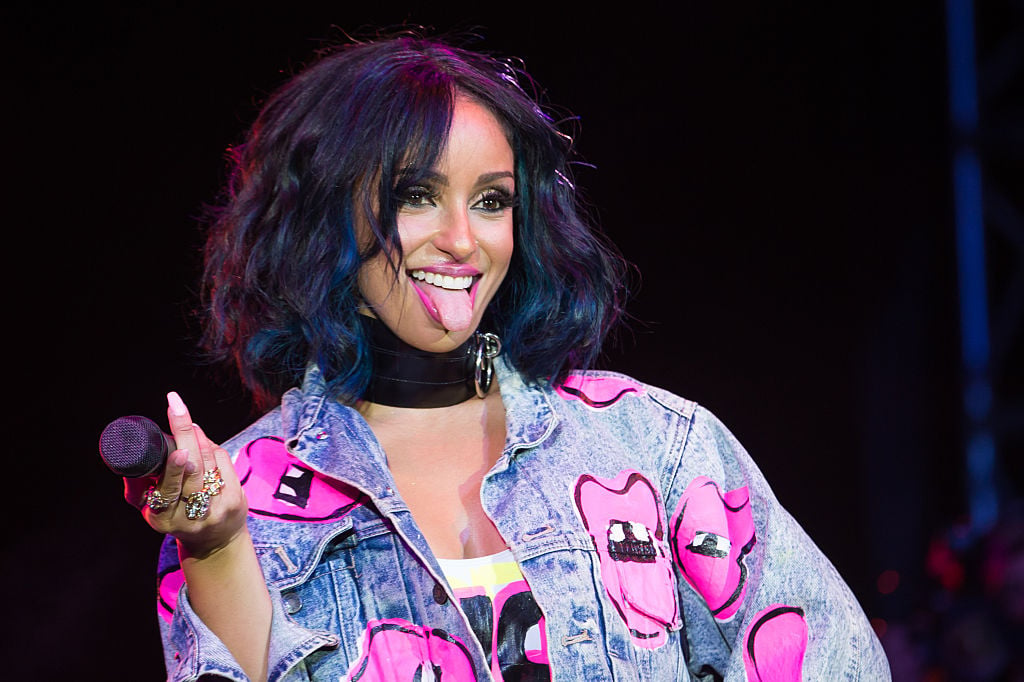 A recap of Jay-Z and Mya's relationship
These two met around 2000 after Mya's label reached out to Jay-Z's team to collaborate on "Best of Me (Part Two)," a song produced by hip hop duo the Trackmasters. But they didn't exactly hit it off. 
Producer Tone, who makes up half of the Trackmasters, told Complex in a 2012 interview that Jay-Z was almost immediately turned off by Mya's "vibe."
"So Jay came to the studio that night at The Hit Factory. He got it right away he understood what it was but he didn't like Mya's vibe in the room. He looked at her like she was a spoiled brat because she was. [Jay] looked at her like, 'I'm about to rap on your record, you're about to have a hit, and I don't think you really appreciate it,'" Tone recalled.
Annoyed, Jay-Z reportedly left the studio, with the producers telling the singer, "'Yo Mya, Jay wants to do the record, but he feels like you're not even giving him any love, like no thank you or none of that.'"
Luckily, though, Jay-Z later came back and finished the song.
"Jay came in and Mya was more cordial towards Jay," Tone continued.
Did they begin a relationship after the collaboration?
Many insiders claimed that they did. There were even rumors in 2014 that Jay had continued to date her and financially support her while married to Beyoncé. But the "Lady Marmalade" singer shut them down.
A fan asked about the rumors on Instagram, writing, "Heard you and Jay Z had an 11-year affair. Are you his side chick or nah?"
And Mya quickly fired back. "Never did, never was, never will," she wrote (via The New York Daily News).
She continued (via E! News): "I play second to no one, pay my own bills, have my own label, own management company, rely on God only and respect myself & marriage too much for nonsense."
But sadly, the rumors did not stop there. When Beyoncé released her 2016 album Lemonade, where she revealed that Jay-Z had been unfaithful to her, Mya again faced the allegations.
But she doubled down on her position, telling VladTV in a 2016 interview that a romantic relationship between her and Jay-Z "never existed."
Who has Mya dated?
Mya's dating history is pretty much a mystery. In a 2018 interview with Hot 97's Ebro In The Morning, she admitted that she's had "two boyfriends in the industry." But she did not name names.
"I never say names because I respect my relationships and what we've gone through…people have linked me to a lot of people, but people also project what they want to see for you," she explained.
Mya also recalled how managers would try to force her to date celebrities to boost her star. But she wasn't having it.
"My intention has always been love and connection with a person beyond anything else. I've been so private because I didn't want it to make or break me or to be a public stunt," Mya explained.
"I've really fired a lot of managers that had that mindset or publicists that had that mindset of, 'Oh, you need to go on a date with this person because it's going to help album sales.' No thank-you. That's not my flow. I don't like it. … I am single. Focused. Celibate," she continued.
With all of this in mind, it seems like Mya and Jay-Z absolutely, most definitely did not have a romantic relationship.