What Really Happened to Steve Burns From 'Blue's Clues'? Here's Why He Had to Leave the Show
Most adults who came of age in the 90s have at least heard of the popular Nickelodeon kids' show, Blue's Clues. The live action and animation combo was just as much fun as it was educational. But the arguable star of the show wasn't the cartoon dog named Blue—it was his sidekick, Steve.
Kids loved the incredibly dorky guy in a striped green shirt and oversized khaki pants. Steve Burns played the part perfectly, helping little kids figure out Blue's Clues and always assuring them that "they're very smart!" People couldn't get enough of Steve.
But then in 2002, Steve Burns abruptly left the show at the height of its popularity. What happened to Steve, and why did he quit? Read on to find out.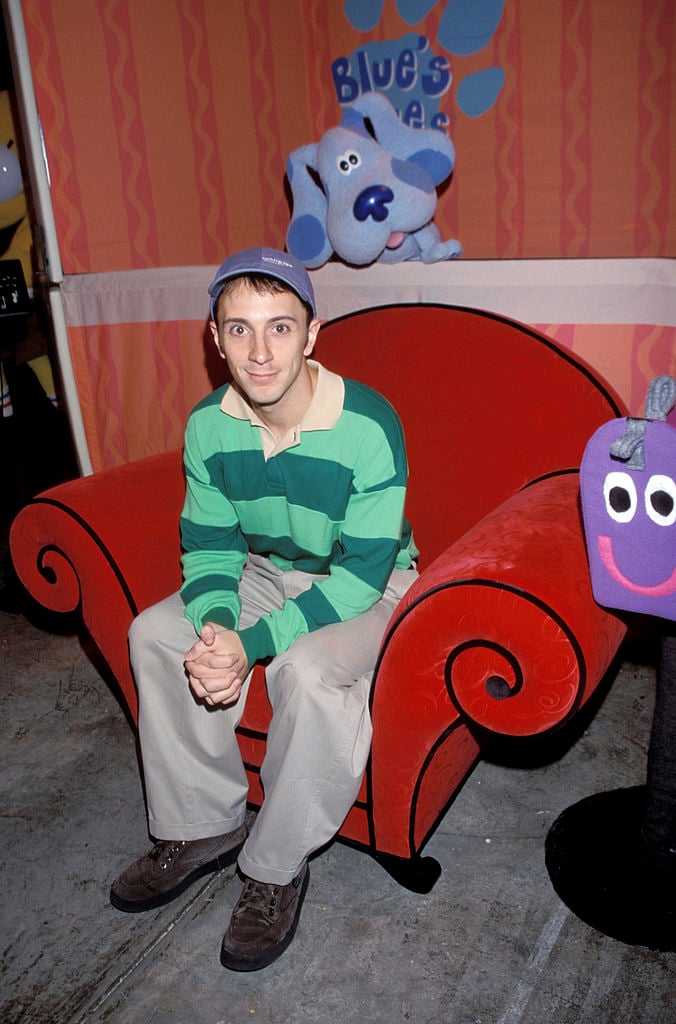 Steve Burns helped make 'Blue's Clues' a success
A combination of factors led to the massive popularity of Blue's Clues, which has been called, "one of the most successful, critically acclaimed, and ground-breaking preschool television series of all time." A big part of that was Steve's unique energy and charisma.
The host of the show was originally supposed to be a woman, but Steve Burns had the most positive reaction from the test audience, so he got the job. Later, he even became popular with preteens and adult women and was named one of People's Most Eligible Bachelors in 2000.
He had fame, money, and popularity. So why did Steve Burns leave it all behind?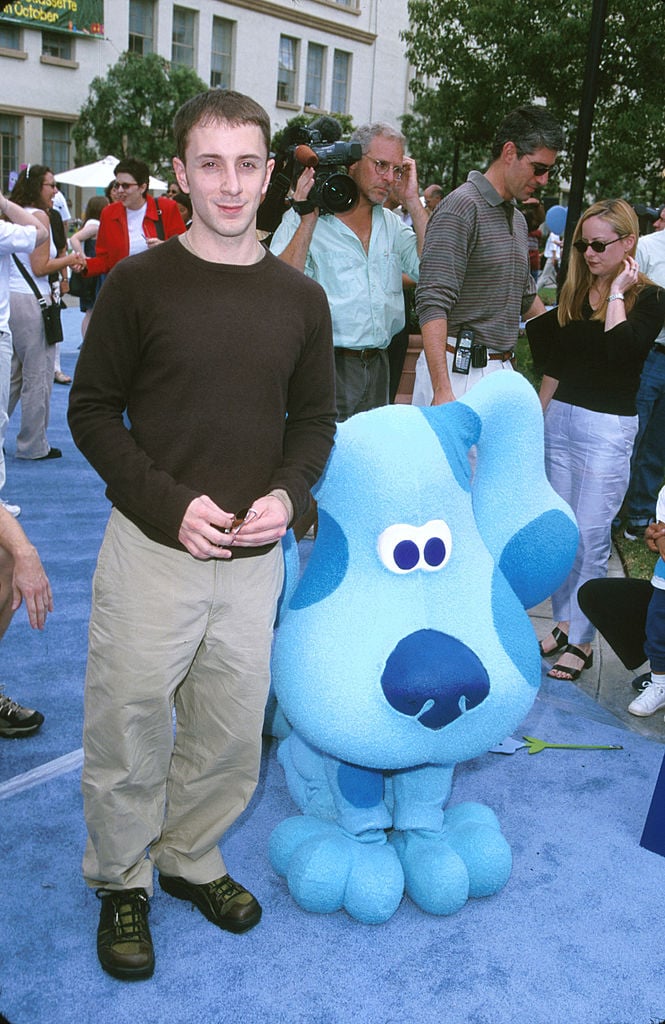 Don't believe the rumors about why Steve left 'Blue's Clues'
There were so many rumors surrounding Steve Burns' departure that even his own mother didn't know which one to believe. Some news outlets reported he died of a drug overdose while others said he was killed in a car accident. One rumor held that he was fired for going bald—and actually, that one is the closest to reality.
Steve Burns admitted later that he never planned to make his career in children's programming which is exactly what was happening. He feared being typecast for future roles—how could he not be? That, and he was rapidly balding.
During the Nickelodeon special Behind the Clues: 10 Years with Blue, Burns explains what happened. "I knew I wasn't going to be doing children's television all my life," Steve said. "Mostly because I refuse to lose my hair on a kids' TV show, and it was happening fast."
Steve helped pick the new host for 'Blue's Clues & You'
Everyone is talking about Blue's Clues all over again now that Nickelodeon announced a reboot that premieres in November 2019. The show has a new design which includes a CGI animated version of Blue, a new name, and, of course, a new host.
But Steve Burns helped decided on who that would be. According to a press release, Burns said of the new host Joshua Dela Cruz: "I had the great honor of being a part of the search for the new host, and I give Josh two thumbs up! He can definitely fill my shoes, and the rugby shirt."
It won't be easy watching the new Blue's Clues without Steve, but somehow, we'll survive.