What Really Happens to 'The Voice' Winners?
It's hard not to get blown away watching some of the talent that appears on The Voice. Unlike other competition shows, The Voice is extremely selective with who appears on their show. Every season, there is always that one voice that stands out from the rest that makes you think, "Wow, that person has a great career ahead of them." But it seems that many of our favorite contestants have quietly faded into oblivion, which makes us wonder, what really happens to the winners of The Voice?
Where is season one's winner, Javier Colon?
Javier Colon turned all four chairs with his rendition of Cyndi Lauper's "Time After Time." The judges battled it out with Cee Lo Green and Adam Levine both calling Colon's performance perfect. Levine won the fight and Colon went on to win the show with the Maroon 5 frontman as his mentor.
Colon released two albums before appearing on The Voice. In 2011, after winning the show's first season, the Connecticut native released his third album, "Come Through for You" with Universal Republic Records. However, a year later, Colon left the record label, citing a lack of support for his album. Most recently, the singer released his fourth album, "Gravity," in 2016.
What do the winners get?
Winners of The Voice receive a $100,000 cash prize as well as a record deal with Universal Media Group. They also receive a living stipend while appearing on the show. In addition to the official prize package, previous winners have also received post competition support from their mentors.
In 2017, Blake Shelton took two contestants on tour with him, season 11 winner, Sundance Head and season two contestant RaeLynn. Season three winner, Cassadee Pope told Sounds Like Nashville in 2016, that Blake Shelton stayed in touch with her and the two have discussed her music.
Who is the most successful contestant?
The Voice has yet to produce a major superstar like American Idol did with Carrie Underwood, Kelly Clarkson, and Jennifer Hudson. A few contestants have seen relative success, including season 3 winner, Cassadee Pope.
After winning the voice, Pope signed with Republic Nashville. Her debut album hit number nine on the Billboard 200. In 2015, Pope became the first Voice singer to be nominated for a Grammy. Pope was nominated for her duet "Think of You" with country singer Chris Young. She also went on tour with country superstars Tim McGraw and Dierks Bentley.
Why don't 'The Voice' contestants have much success after winning?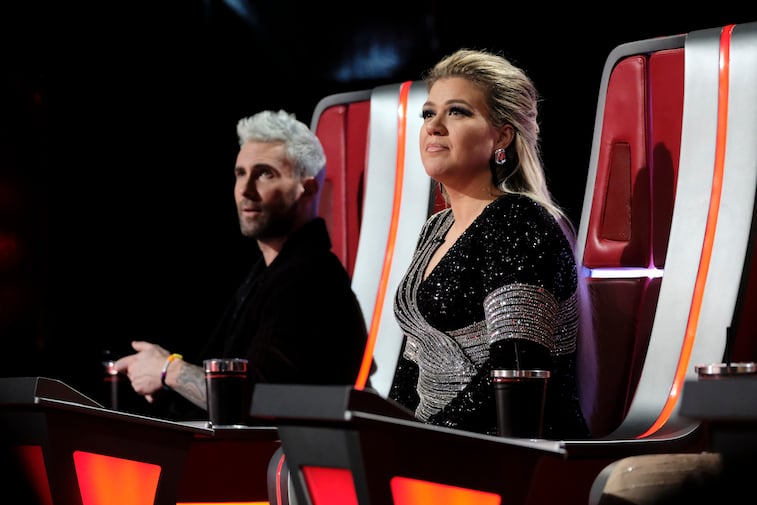 With a show as successful as The Voice, it's hard to believe that there isn't a real big success story to come out of the show. Other reality competitions like American Idol and America's Got Talent have produced more than a few stars, so why is The Voice having so much trouble? According to the judges, the record label may be to blame.
Host Adam Levine said, "We work with these artists and give them this tremendous workshop and get them to the end of the show, and I think the work that we do on the show is amazing. We give these guys this incredible platform and this really rare thing, a lot of exposure and air time. Once we pass the torch, it is the record label that completely destroys that."
Blake Shelton added, "Every single one of those guys have fans and [the record label] manages to take a gimme and completely ignore it and do it the wrong way. It is their fault."
Season 16 is now underway on NBC. Could this be the year that a star is finally made? For now, we'll just have to tune in and see.