What Regis Philbin Really Thought About Kelly Ripa When They Started Working Together
Regis Philbin and Kelly Ripa hosted Live! With Regis and Kelly for 10 years. Here's what Philbin thought about hosting with Ripa.
Regis Philbin said Kelly Ripa had a "sparkle"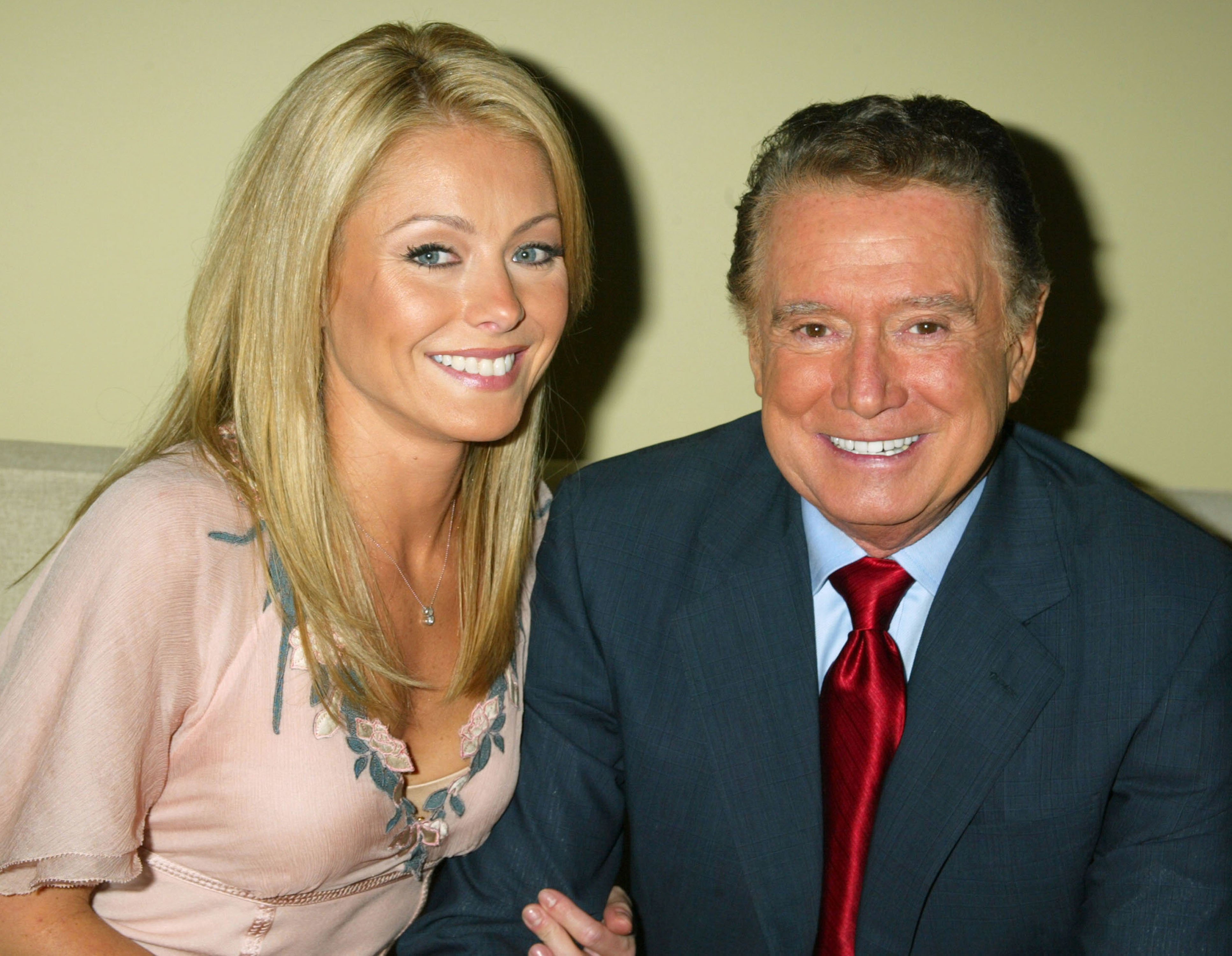 One challenging part of selecting a co-host was finding someone who had that extra "sparkle," said Philbin. He said he interviewed a lot of people on the show and few had what he was looking for. That is, until he met Kelly Ripa.
"When you've interviewed as many people as I have through the years, they inevitably all seem to blend in with one another," wrote Philbin in his book How I Got This Way. "Unless, that is, they somehow stand out and leave a certain sparkle lingering in the air afterward. That sparkle is very important, and it's obvious when it truly shines. There was one guest we'd had on with us a few years before who had done just that. Hers was a natural, quick-witted, unaffected, confident, fun-loving kind of sparkle that both Gelman and I remembered very well."
Philbin said Ripa was an unexpected find because she was a soap opera star. "[We remembered her] especially because it came from, frankly, such an unexpected source—I mean, a young soap opera actress? (Usually that kind of easy conversational spunk is innate only in a special breed of broadcaster types)," wrote Philbin. "We decided to invite her back, this time to consider her as a possible co-host."
Regis Philbin described Kelly Ripa as a "ball of fire"
Ripa made a big impression on Philbin. In his book, he described her as a "ball of fire" who made a "spontaneous combustion." Philbin was not only impressed with her energy and looks but also her ability to tell a good story. He said she had a great memory and she was able to re-tell the funniest parts of a story.
So that was when this smiling, petite ball of fire named Kelly Ripa made her return to Live! for a test run at the rotating, up-for-grabs hot seat to my left. And my God, who knew what spontaneous combustion we'd make together? By then she was in her tenth year as an All My Children fixture, having started on the classic ABC soap at age twenty as a bright-eyed ingenue.

But now we learned that along with her great sparkle, attractive looks, and ebullient personality—the word ebullient, by the way, drives her nuts, which I love—she also excelled at telling a good story.

Regis Philin in 'How I Got This Way'
Regis Philbin said Kelly Ripa knew exactly what to say
Philbin knew right away that Ripa was the right choice. He said he knew Ripa was the choice even after talking to many serious candidates. He even went one step further and said she was "the only choice." Philbin said she was similar to his former co-host Kathie Lee Gifford in that she always knew how to get the best out of him during their chats.
We kind of knew that from her memorable debut onward. She was the right choice and really the only choice. Like Kathie Lee, she knew exactly how to stir things up with me during the Host Chats. And also, just like Kathie Lee, who'd famously given birth twice during our years together, when Cody and Cassidy became household names, Kelly brought the promise of sharing further adventures in the Land of New Motherhood with us, too.
Follow Sheiresa Ngo on Twitter.