What Religion is Carrie Underwood? The Singer's Faith Comes Through in Her Songs
Carrie Underwood is one of the most popular singers in country music. Some of the popular songs released by the singer are inspired by her Christian faith, and in 2021 she even released a gospel album called My Savior.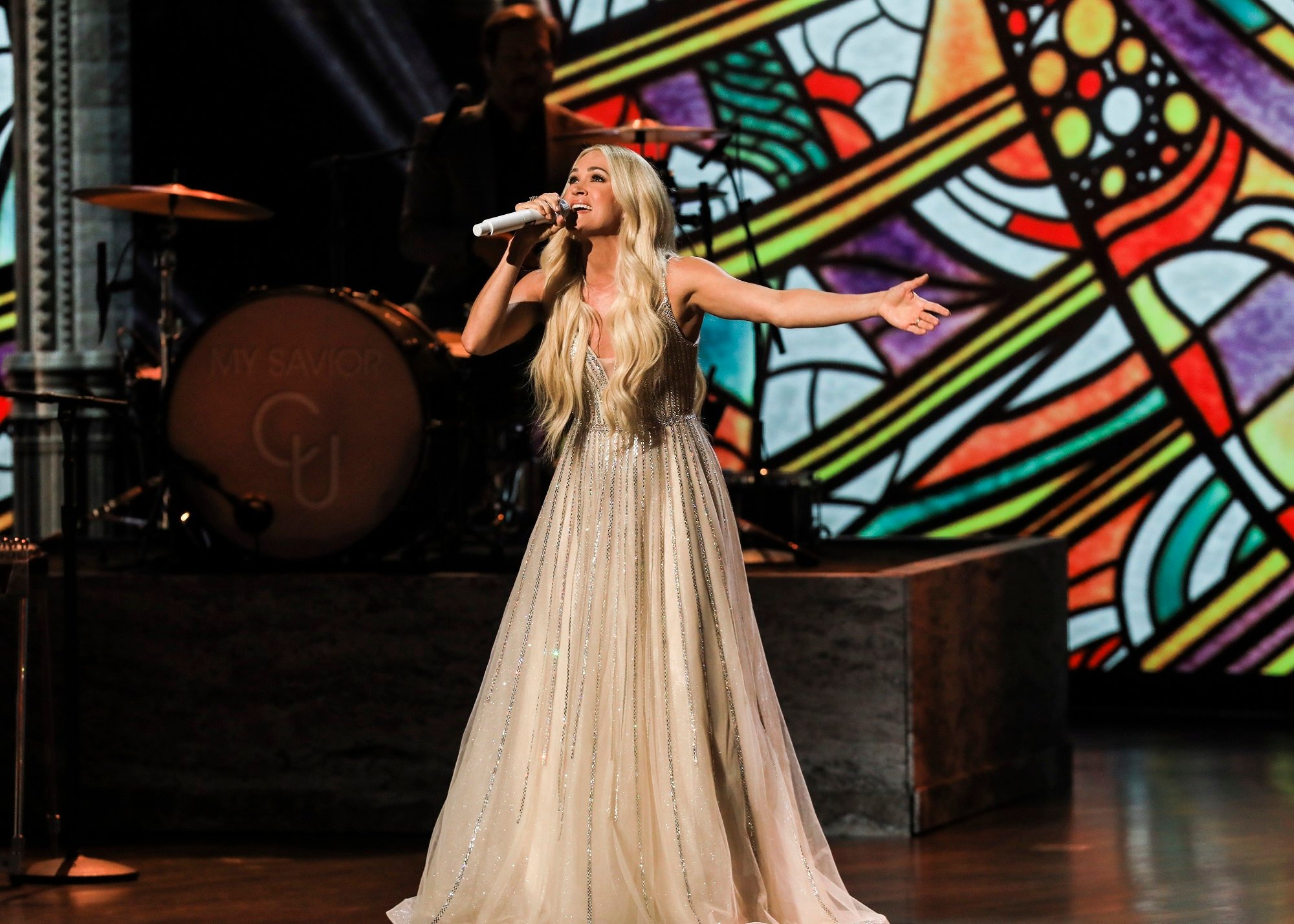 'Jesus, Take the Wheel' was one of Carrie Underwood's first hits
Underwood rose to fame after winning the singing competition show American Idol in 2005. The singer went on to release her debut album Some Hearts in 2005.
"Jesus, Take the Wheel," one of the Christian country songs on the album became one of the most popular singles from the album. The song reached No. 20 on the Billboard Hot 100 and No. 1 on Billboard's Hot Country Songs chart.
In the song, Underwood sings of a woman rediscovering her faith after nearly being in a car accident.
"She had a lot on her mind, and she didn't pay attention/ She was going way too fast/ Before she knew it, she was spinning on a thin black sheet of glass/ She saw both their lives flash before her eyes/ She didn't even have time to cry/ She was so scared/ She threw her hands up in the air," Underwood sings in the song's first verse.
In the song's notable chorus, Underwood sings, "Jesus, take the wheel/ Take it from my hands
'Cause I can't do this on my own/ I'm letting go/ So give me one more chance/ And save me from this road I'm on."
Carrie Underwood released a gospel album in 2021
In March 2021, Underwood released a gospel album called My Savior. In the album, Underwood covers 13 popular gospel songs. The singer decided to release My Savior after releasing a Christmas album called My Gift in 2020.
"I knew it would happen at some point, I just didn't know exactly when," Underwood told The Tennessean. "Actually, before My Gift was even finished, we had started working on My Savior. I was working on new songs and approving other mixes and stuff like that from My Gift."
She continued, "But it was such a great experience. And it was just the perfect time, I think, to make both of these albums. This is, to me, the stuff that's gonna really outlive me. Music is always growing and changing. There's new styles and new avenues to explore. But I feel like music like this, it always has been, and it always will be."
Carrie Underwood and her husband are both religious
Underwood and her husband Mike Fisher have two children together. Fisher is a devout Christian and frequently posts about his faith on his social media accounts.
In 2020, Fisher created the docuseries called Mike and Carrie: God & Country with Underwood. In the docuseries, Fisher and Underwood discussed their faith, their marriage, and their lives together.
During the first episode of Mike and Carrie: God & Country, Underwood and Fisher revealed how big of a part faith plays in their relationship.
"We learn from each other and have spirited discussions about things that we disagree on, but at the end of the day, we love each other very much," Underwood said.
Her husband added, "Well, and that's where faith comes in too. I think it gives us kind of a center ground where that's the most important thing in anything."