What Religion Is Robert Downey Jr.?
Robert Downey Jr. is an actor best known for his role as Iron Man in the Marvel Cinematic Universe — and some may know him as Sherlock Holmes, or even Charlie Chaplin. Many might also more notoriously know him because of his long and very public battle with drug and alcohol addiction. After several attempts of court-ordered rehab, Downey Jr. came out a changed man — and a clean one, at that.
When people get clean, they often turn to religion for assistance and some people wondered if this was the case for Downey Jr. — it is obvious since it was a question posed to him by at least one interviewer shortly after his successful rehab stay. But is Downey Jr. religious? And, if he is, then what religion is he? The answer is more complex than people may think.
Is Robert Downey Jr. religious?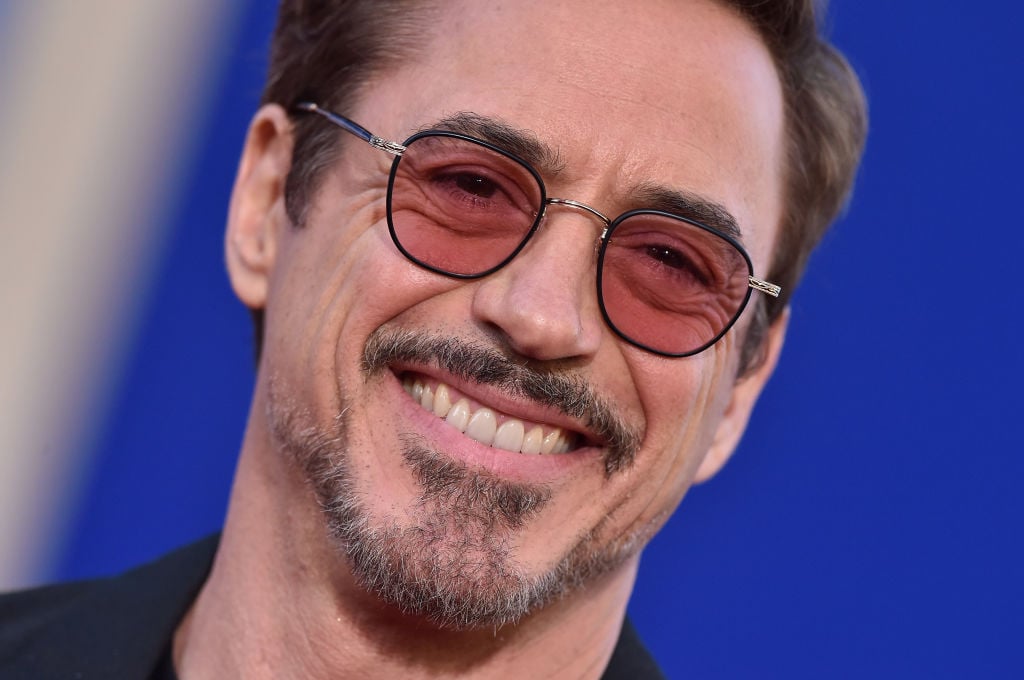 During a 2004 interview with the New York Times, Downey was asked if he was religious, because "many people find God as part of their recovery process." Known for his interesting (and often self-mocking) answers, he didn't disappoint. Downey answered the question, stating that he's "not above it. But like Jung said about using religion to avoid a religious experience, I have managed handily to avoid a religious experience. I don't know where I fall."
What religion is Robert Downey Jr?
In the same 2004 interview, Robert Downey Jr. offered a bit of confusing insight into his religious beliefs. He jokingly stated that he belonged to the "Spiritual Green Party," before revealing that in the past he'd been "into" Hare Krishna. As for what he considers himself now? "Now I would call myself a Jew-Bu," Downey stated. "A Jewish-Buddhist."
Previously, the actor had also confessed to practicing Catholicism in prison, consulting astrologers, and being interested in Christianity as a whole. It is also widely known that Downey found Buddhist meditation to be helpful during his recovery process.
Robert Downey Jr. was Catholic in prison
Robert Downey Jr. admits to having been a "practicing Catholic" to some extent while in prison, and stated that "there were many times when Catholicism saved my butt." Although the Iron Man actor never clarifies just how Catholicism saved him, he did clarify how he came to the conclusion he would attend those services during his time in prison.
According to him, his choices included either Catholic or Presbyterian services. He chose Catholic "because they just give you more stuff… there's a whole calendar where this day you read this, the next day you read that. It's like a call sheet for spirituality."
Robert Downey Jr.'s religions views are ambiguous
If reading about Robert Downey Jr.'s religious beliefs has you confused, you aren't alone. Other sources have stated that the Charlie Chaplin actor may either be confused with his own religious beliefs or is content with the ambiguity offered in his statements. Of course, either would be a good explanation when you look at who we're talking about.
Growing up, religion was secondary in the Downey Jr. household. There were both Judaism and Catholicism influences present in his childhood, but drugs were the focal point. It has been admitted that Downey Jr.'s father allowed him to use drugs as early as 6 years old — something Robert Downey Sr. later regretted.
Ambiguity is very much in keeping with Downey Jr.'s personality, however. This point is proven in how the actor expressed his political views. In a 2008 interview with The New York Times, Downey Jr. stated that he has "a really interesting political point of view." He goes on to state that "you can't go from a $2000-a-night suite at La Mirage to a penitentiary and really understand it and come out a liberal…"