What Religion is 'The Pioneer Woman' Ree Drummond?
Ree Drummond leads a very public life as the star of Food Network show The Pioneer Woman. However, one part of her life not many fans know about is her religious life. She sometimes mentions going to church, but she rarely talks about her religion. Here's what we know about Ree Drummond's religious beliefs.
Ree reads the Bible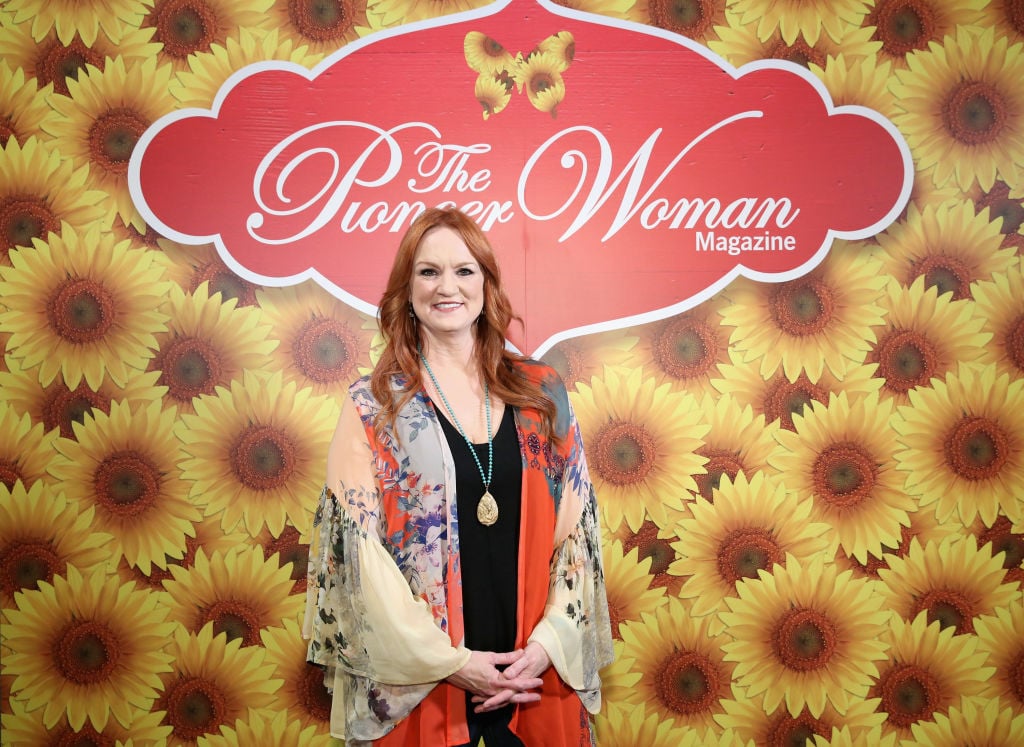 One important part of Drummond's faith is taking time to read and meditate on the Scriptures. The Pioneer Woman star says she and her family read the Bible regularly. "We're Bible-reading folks," she proudly told People magazine.
She says she's more concerned with heaven than racking up riches on earth
Although the Food Network star has been wildly successful, that's not where her focus is. She told People she is more concerned with having a place in heaven than gathering riches here on earth:
We love that verse that says, 'Do not store up for yourselves treasures on earth, where moths and vermin destroy, but store up for yourselves treasures in heaven.' We're very mindful of storing up our treasures in heaven rather than on earth. We don't want to bury them in the backyard and sit on them. It's exciting to use whatever success we've achieved to do things that aren't just about us.
Ree credits going to church with keeping her marriage strong
Ree Drummond's marriage is a topic fans are quite curious about. Many fans feel that she and her husband, Ladd, have a perfect marriage, and they want to know how the couple managed to say married for so long (the couple tied the knot in 1996). In her People interview, Drummond said attending church every week is what helps keep her marriage strong.
Ree says she gets emotional at church
In Drummond's personal blog, she said whenever she steps into church, she gets a little choked up. The experience means so much to her that she has difficulty holding back her emotions. "When I walk into a Catholic church, whether it's in Pawhuska, Oklahoma, or Dallas, Texas, a lump immediately forms in my throat and I have to swallow hard to keep the tears from flowing. The lump doesn't disappear until I walk out of the church," she said.
What religion is Ree Drummond?
Although Drummond has been relatively quiet about her faith, she sometimes gives fans a peek into that side of her life. Ree Drummond practices Christianity. She told her fans on Facebook that she has attended churches from various denominations throughout the years (Lutheran, Catholic, Presbyterian, and Episcopalian). Drummond grew up Episcopalian, but says she currently identifies as Presbyterian.
Though we're Presbyterians these days, I grew up Episcopalian, and this morning I found myself moved as I sat and listened to the same liturgy I heard when I was a little girl and my faith was just taking root. I wiped three or four tears from my cheek during the hour-long service, not in an ugly cry kind of way, but out of gratitude. I consider my faith, which has stayed close to me through the many ages and stages of my life, to be a gift… one I hope I never take for granted.
Read more: 'The Pioneer Woman' Ree Drummond Says This 1 Thing Helped Her Marriage
Check out The Cheat Sheet on Facebook!