What Rita Wilson Made Tom Hanks Promise to Do for Her After She Dies
When Rita Wilson was diagnosed with breast cancer, she made her husband, movie star Tom Hanks, promise to do one thing in particular.
Tom Hanks and Rita Wilson make up one of Hollywood's power couples. While the actors made headlines earlier this year when they came down with COVID-19, Wilson has dealt with other serious health issues in the past. When Wilson was diagnosed with breast cancer, she made her movie-star husband promise to do one thing in particular — in the case that she died before him. She even has a song about it on her most recent album.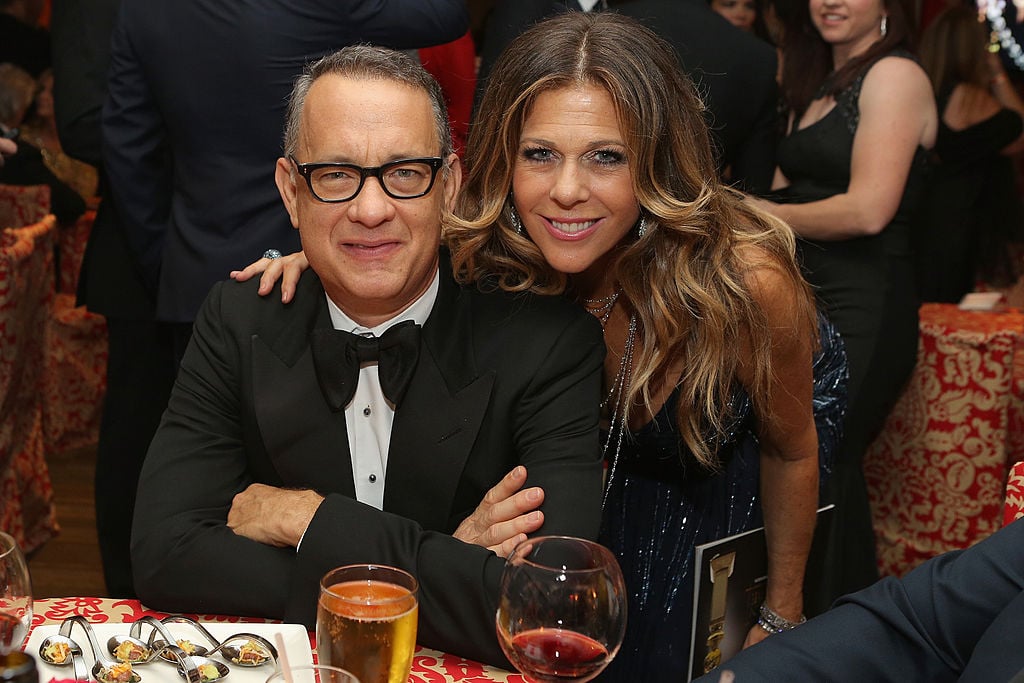 At age 63, Rita Wilson has a clear vision for what she wants her family to do after she passes on
Recently, AARP spoke to actress and singer Rita Wilson. She discussed her songwriting and performing career, beginning with the first tune she ever wrote, titled "Grateful."
"'Grateful' was about how we all have hard times, but they sometimes lead to things that ultimately make us happier, Wilson explained. The timing of that song in her life would be quite auspicious, considering that, as the 63-year-old shared:
Soon afterward, I was diagnosed with breast cancer and underwent a double mastectomy, followed by reconstructive surgery. The treatment was successful, thankfully.
But still, she wanted Hanks and her other loved ones to have a plan — just in case.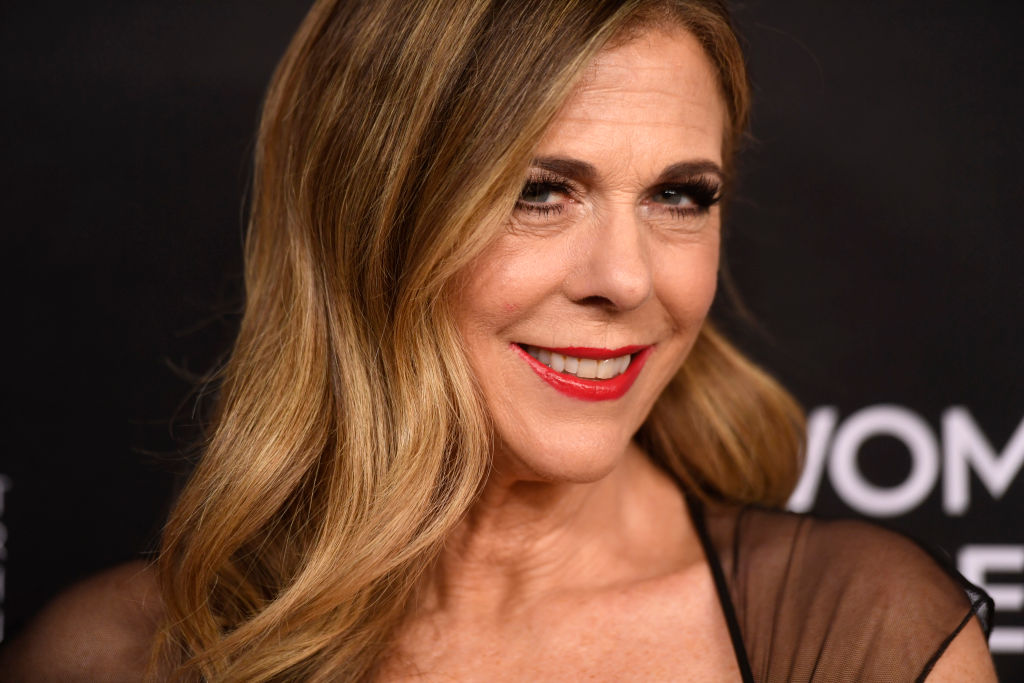 "I told my husband that if I were to go before he did, I wanted two things," she said. Wilson elaborated:
One was that he should feel super sad for a really long time. The second thing was that he should hold a big celebration, with a lot of singing and dancing and people telling stories.
The famous married couple made a deal about death — a concept Wilson later put into one of her songs
Wilson felt so strongly about her funeral being a celebration that she wrote a song about it.
"There's a song … 'Throw Me a Party,' on my latest album, Halfway to Home," Wilson shared. The lyrics outline how she wants to be remembered by her family. While it touches on a dark subject, "Throw Me a Party" is as positive as you can get about passing on to the afterlife. As Wilson's song goes:
So when I'm gone, throw me a party
You should dance as if I was there
Don't be sad or be broken-hearted
Just send your voices up in the air
Sing my songs and light up the sparklers
Tell my stories and drink all my wine
And know my life is just getting started
When I'm gone
Throw me a party
Come on and throw me a party
Rita Wilson reflected on her and Tom Hanks' COVID-19 diagnosis in March 2020
In an interview on The Kelly Clarkson Show, Wilson opened up more about her attitude toward her cancer diagnosis.
"… in some ways cancer was a blessing," she said. "It really taught me to live every moment to the fullest and every moment as if it was your last."
Wilson took a similar tone — one of gratitude — even when it came to COVID-19.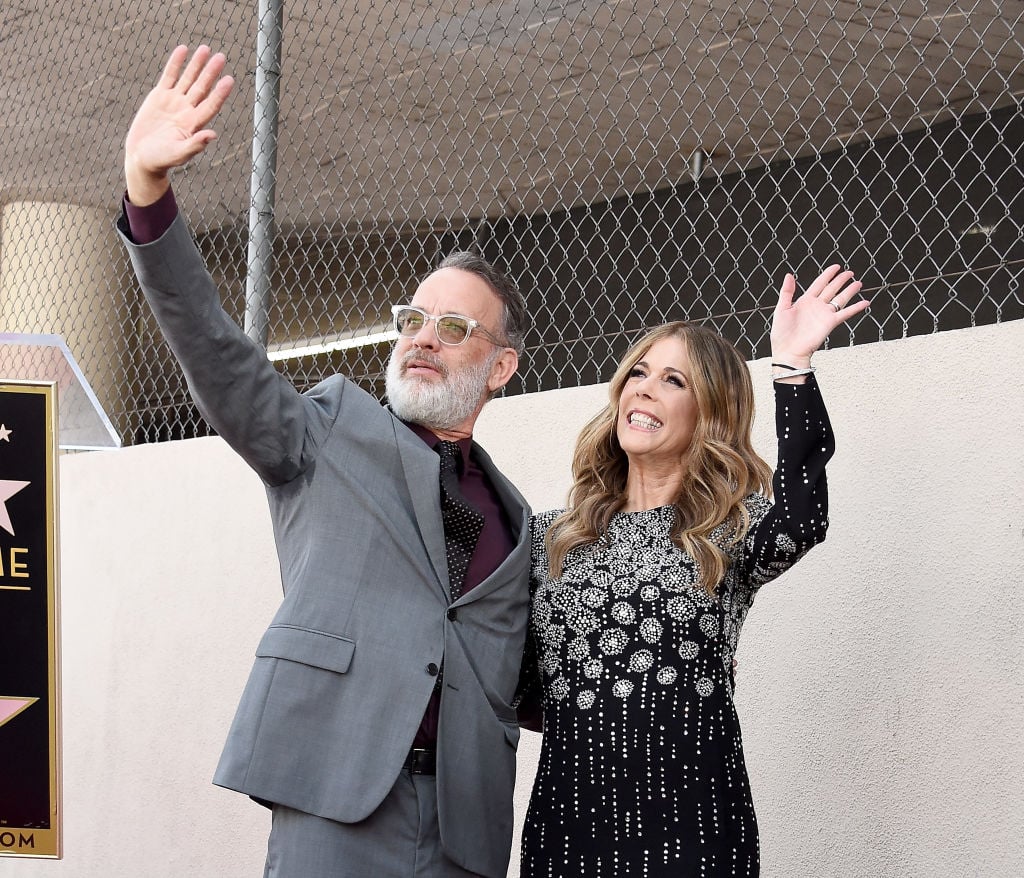 "Having breast cancer made me realize that the things you always think happen to other people can happen to you," Wilson said. "And then Tom and I came down with COVID-19 in March in Australia."
While the coronavirus diagnosis was a shock, Wilson and Hanks were fortunate enough to come out on the other side, safe and healthy.
"I'm grateful we recovered fully and that we got it early on, before there were so many deaths," the singer-songwriter admitted. "If we'd known how serious the illness really was, it would have been a lot more frightening."