What Rob Lowe Learned From the Most Tragic Moment of His Life
In the 80s Rob Lowe was a very popular heartthrob. Although he seemed to have it all, at the height of his fame, his career was rocked by a scandal. But Lowe learned from his experience and found his way back into the spotlight and the public's heart.
These days Lowe's life is a lot calmer than his wild child years. But even though his life is stable, he has still suffered heartbreak.
Rob Lowe ran with the 'Brat Pack'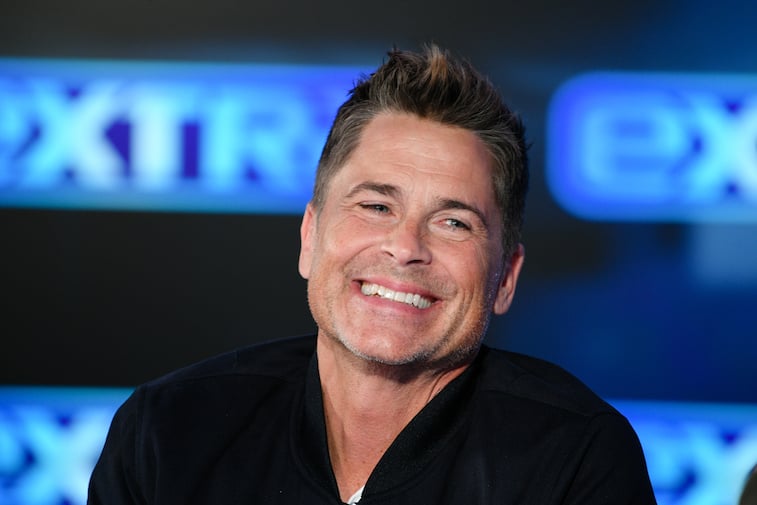 During Lowe's young adult years there was a group of famous actors that was legendary for being beautiful and prone to partying. Known as the Brat Pack, this gang included some of the biggest names of the day, including Emilio Estevez, Anthony Michael Hall, Andrew McCarthy, Demi Moore, Judd Nelson, Molly Ringwald, Ally Sheedy, and Lowe.
Lowe was flying high as one of the Brat Pack, and during this era, he starred in several popular movies, such as The Outsiders, Saint Elmo's Fire, and About Last Night… He was loved, in demand, and drinking a lot.
At the height of his fame, Lowe's fans were shocked when the news broke that he had made a sex tape with two young women — one of whom was only 16. It wasn't illegal for him to have sex with her, but it was illegal to tape it, and the girl's mother sued the actor. 
Lowe got a lot of backlash over the incident. But that may have been just what he needed.
Rob Lowe got a second chance
Today Lowe says the sex tape scandal was the best thing that could have happened to him. It forced him to confront his choices, and he chose to quit drinking. He's now been sober for 30 years, and his life is entirely different. He's stayed happily married to Sheryl Berkoff for 29 years and they have two adult sons.
His newfound stability also helped Lowe rebuild his career. He started back in movies, including Wayne's World, Contact, and Austin Powers: The Spy Who Shagged Me. He soon moved into television, and there he built a great new career, starring in such shows as The West Wing, Brothers & Sisters, and Parks and Recreation. He's continued to add television credits to his name, most recently starring in 9-1-1: Lone Star.
His sex tape scandal wasn't the only difficult event he went through, though. Lowe learned an important lesson when he faced a family crisis.
Caretaking was a huge challenge
When Lowe was in his late 30s, he got the news that his mother had stage 4 breast cancer. He and his two brothers stepped up to care for her, but the stress was enormous. He had just started working on a show called The Lyon's Den, and he didn't want to let the people he worked with down. At the same time, he wasn't going to abandon his mother while she was so ill.
Sadly, Lowe's mother did not survive her battle with breast cancer, and she died in 2003. Looking back, he says the painful experience taught him a lot. He tells people who are caring for family members that they should go easy on themselves.
"Without you taking care of yourself, you can't take care of anybody else… You don't have to be perfect. You don't have to know all the answers. You are likely to make some mistakes, and that's fine." 
Since his mother's death, Lowe has been very active in a number of charities, including Habitat for Humanity, Elton John AIDS Foundation, Melanoma Research Foundation, ONE Campaign, Stand Up To Cancer, and many more. He was even awarded the 2018 Horatio Alger Award, which is given to "admired leaders who have succeeded despite facing adversities, and who have remained committed to higher education and charitable efforts in their local communities."
Lowe is an excellent example of how someone can turn their life around and learn from struggles. He has grown a lot from the Brat Pack years, and become a real star.