What Robert Downey, Jr. and Sarah Jessica Parker Said About Meeting Up 24 Years After Their Breakup
Previously one of Hollywood's hottest couples, Robert Downey Jr. and Sarah Jessica Parker reunited for a casual meeting several years post break-up.
Marvel Cinematic Universe star Robert Downey, Jr. and Sarah Jessica Parker of Sex and the City fame were one of Hollywood's hottest couples back in the 80s. Due to Downey's issues with drugs over the years, the pair parted ways after a seven-year relationship.
Both went on to marry other people, yet their coupling remained legendary. Over two decades after their split, Downey revealed he wanted some 'closure' on his time with Parker and had dinner with the actress. Both later commented on the reunion.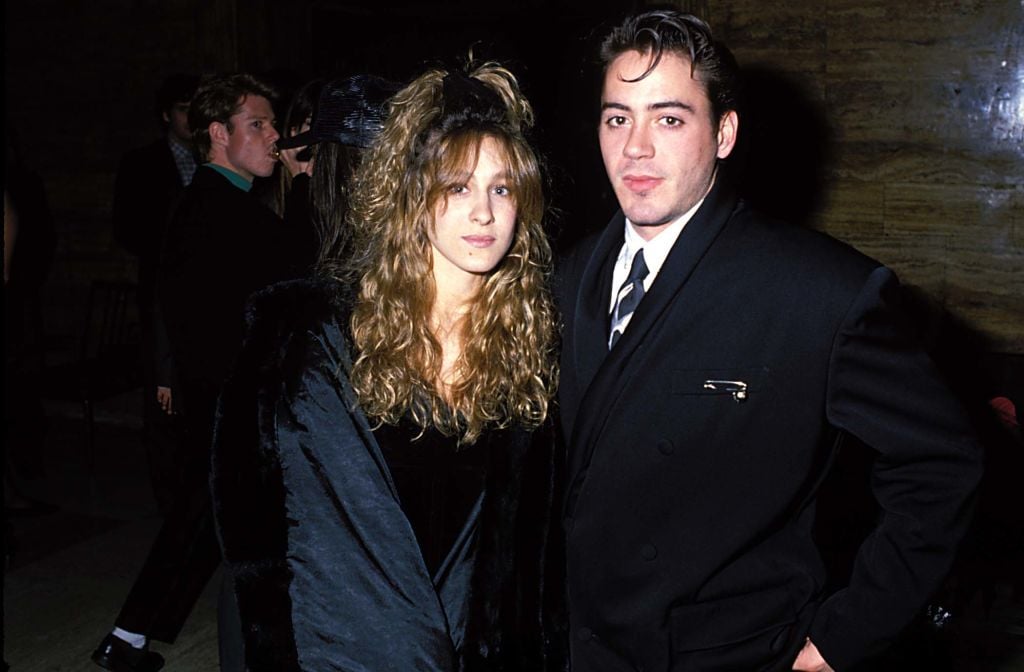 'Love was not enough'
Parker and Downey met in 1984 on the set of the film Firstborn. "I guess Sarah thought I looked scary enough to be interesting," Downey told People. Both were just 18 years old. After a few weeks of dating, the couple moved in together in Los Angeles.
Downey was clearly smitten with Parker at the time. "I'm really happy with Sarah, and I don't want to ruin it by planning too far ahead. But the way I feel now, marriage looks like where we're headed," Downey said.
Unfortunately, Downey's drug addiction affected his career and his relationship with Parker, who tried to get him into recovery. She finally ended the relationship and after seven years together, breaking it off with Downey in 1991.
"I was so selfish. I liked to drink, and I had a drug problem, and that didn't jibe with Sarah Jessica, because it is the furthest thing from what she is," Downey said, according to the Huffington Post. "She provided me a home and understanding. She tried to help me. She was so miffed when I didn't get my act together… I was in love with Sarah Jessica, and love clearly was not enough."
Brief reunion
According to Us Weekly, Downey wanted to get some closure on his past relationship with Parker. The Iron Man actor spoke to Howard Stern on his Sirius XM show in 2015 about meeting up with his ex. "As opposed to just doing what's required of me, I actually want to take care of some personal business," Downey told Stern at the time. "I wanna check in with someone I shared a big part of my life with and say 'Hi.'"
The Avengers star was even introduced to Parker's three children, whom she shares with husband Matthew Broderick. "Seeing her I was like, 'She's so great and so cool and so funny and so in command,'" Downey told Stern, according the Daily Mail. "I got to meet her kids and I saw the way she and Matthew live and I respect both of them so much.'"
Parker also spoke warmly of their meeting. She too had the opportunity to discuss the mini reunion with Stern on his radio show. "It was really nice," Parker told the talk show host of her meeting with Downey. "It was surprisingly not weird … we were 18 when we met and fundamentally we are sort of the same. I think the difference is he has a family and a wife and obviously his career is a massive thing, but I think his true nature — it was completely familiar."

The Sex and the City star revealed she always wanted the best for her former flame. "I always felt very affectionate towards him," Parker said of Downey. "I thought it ended well in the way we broke up. I never didn't care about his well being … I never felt resentment."
Happy endings with different partners
Both parties went on to find marital bliss with other partners. Parker and Broderick wed in 1997, according to People, and recently celebrated their 22nd wedding anniversary. "May 19th, 1997- May 19th, 2019," Parker posted on Instagram in celebration of the special day. "22 years, 8,030 days. And a billion memories. Happy anniversary baby. X, SJ."
After a stint in prison for drug possession, Downey committed to sobriety in 2002. He later reclaimed his status as superstar when he landed the role in Marvel's Iron Man in 2008. 
Downey married producer Susan Levin, his second wife, in 2005 and credits her with turning his life around. "She told me, 'I'm not doing that [drug] dance with you. I'm drawing a line in the sand here.' She was absolutely clear about it," Downey said, according to the Huffington Post. "That doesn't mean that other women, business associates, movie directors, insurance companies, judges and law enforcement hadn't been clear about it too. It was that, before I met Mrs. Downey, I just didn't give a goddamn. What changed is that I cared." The couple has two children together, and Downey also has a son Indio from his first marriage to Deborah Falconer.