What Robert Plant Called His Favorite Led Zeppelin Album
After Led Zeppelin disbanded, Robert Plant made a point of distancing himself from his past. In 1982, he released his first solo album (Pictures at Eleven), and his second (Principle of Moments) came the following year.
But even into the late '80s, Plant knew he couldn't get away from his time in the biggest band of the previous decade. When speaking about a tour for Now and Zen (1988), Plant read what was on fans' minds. "And all they want is fucking 'Stairway To Heaven' half the time," he told Tony Bacon.
Though Plant wouldn't sing that song anymore, he did start opening up about his epic run with Zeppelin. And later that year he began singing songs like "In the Evening" and "Trampled Under Foot" on tour.
In short, Plant was ready to start living with Zeppelin again. And he spoke about his favorite Zep moments on record — including the album he considers the ultimate statement by the band.
Plant has often praised 'Kashmir' and 'In My Time of Dying'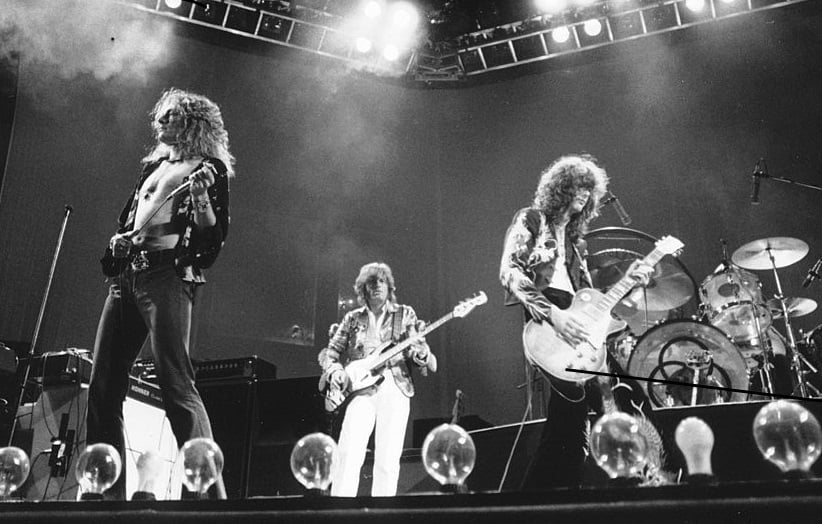 Plant didn't just stop singing "Stairway" after John Bonham died and Zep concluded its run together. That moment actually came years earlier, when Plant tired of what he'd come to call the band's "wedding song."
Speaking to Rolling Stone around the time of Now and Zen's release, Plant took a few cracks at the band's most famous track. When asked if he was surprised "Stairway" became known as the definitive Zep song, he replied, flatly, "It's not. I don't think it is."
As for those who think it was anyway, Plant replied, "They missed the point. ['Stairway'] is a nice, pleasant, well-meaning, naive little song, very English. It's not the definitive Led Zeppelin song. 'Kashmir' is."
In other interviews, Plant has spoken about the electricity — the raw power — of the band in the studio recording "In My Time of Dying" (which they did live). So it's no big surprise which album he called his favorite from the Zeppelin catalog.
Plant put 'Physical Graffiti' at the top of his list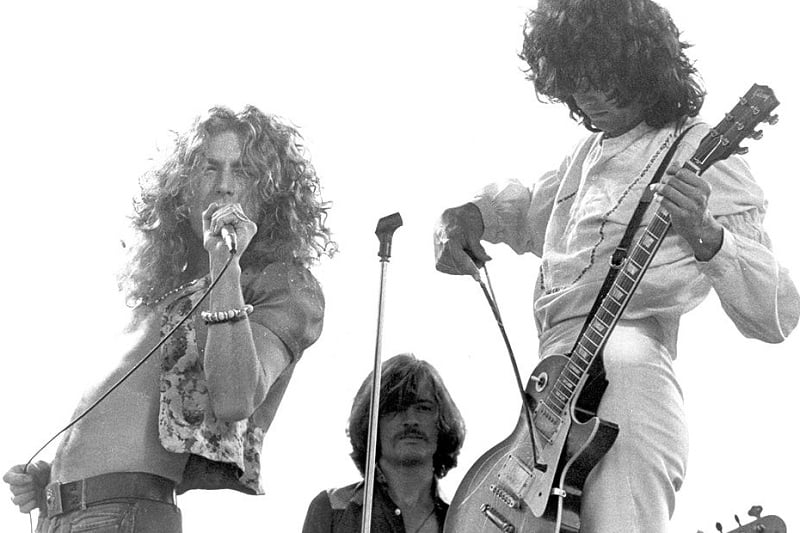 When asked by Rolling Stone which Zep album topped his personal list, Plant didn't hesitate. "Physical Graffiti," he said. "Strong stuff. And it sounded good too. It sounded very tough, but it was also restrained, exhibiting a certain amount of control as well."
By '88, Plant also felt comfortable talking about his old bandmate (and driving force behind Zeppelin), Jimmy Page. When asked by Tony Bacon which guitar part stood out, Plant replied that Page's slide work on "In My Time of Dying" topped his list.
"It goes on and on," Plant said with a laugh. "But it's great ramshackle blues slide. Straight off the top." As for Plant's favorite vocal, he pointed to his work on "The Ocean," which might be a surprising pick for Zep fans.
He didn't stop there, either. For his favorite Bonham drum part, Plant again pointed to a Houses of the Holy track: "The Crunge." And as for his favorite bass line from John Paul Jones, he called out "The Song Remains the Same" from the same album.
Also see: How a John Bonham Drinking Song Became a Classic 'Led Zeppelin III' Track