What Surprised Mick Jagger About Led Zeppelin's 'Presence' Album
You didn't hear about The Rolling Stones and Led Zeppelin fawning over one another back in the day. And you wouldn't hear them knocking one another, either. That's saying something for two of the two biggest rock bands of the 1970s.
From Zeppelin, you'd only hear respect for their predecessors on the rock scene — at a time when Zep had eclipsed the Stones in popularity. "The Stones are great and always have been," Jimmy Page said in a '75 Rolling Stone Magazine interview. "I don't feel any competition at all [with them]."
They had a professional relationship as well. When Led Zep went to record their blockbuster fourth album, the band considered using the home studio of Mick Jagger. Instead, they used the Stones' mobile recording studio and even had the "sixth Rolling Stone" play piano on one Led Zeppelin IV track.
When Zep went to record Presence in 1976, Page had to ask Jagger for a few extra days to finish the record. (The Stones were booked in the same studio afterward.) Jagger agreed, then appeared amazed when Page told him how quickly he'd finished the record.
Jagger seemed surprised Zep made all of 'Presence' album in 18 days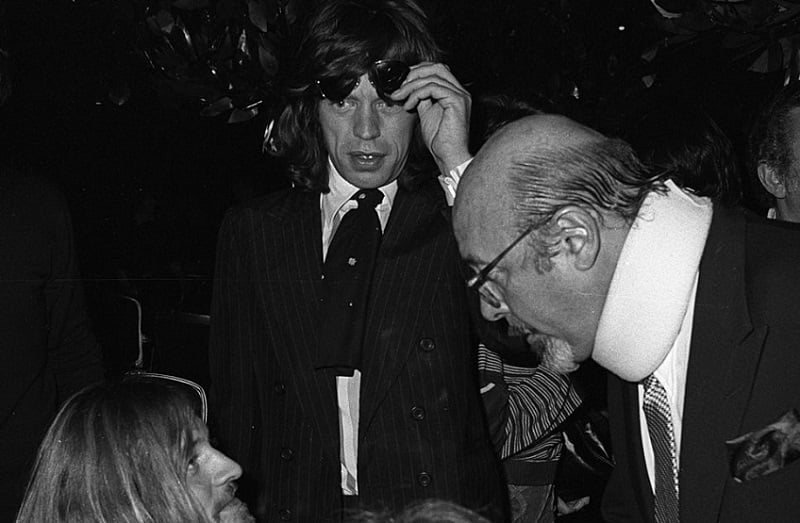 While Led Zeppelin recorded its debut album, the band did it in a flash. Considering the group didn't have a record deal or any kind of budget, it's easy to see why. But running with songs that were well-rehearsed beforehand, Zep did the entire record in just 36 hours of studio time.
As the band became huge and and the songs grew in complexity, Zep started to take its time in the studio. Led Zeppelin IV, for example, took several months for the band to record (and Page to mix) in different studios. But the situation was different when it came time to make Presence.
For starters, the band members decided to live abroad that year as a self-imposed tax exile from England. Then things got really complicated when Robert Plant and his family had a serious car accident. (Plant wrote one of the album's great tracks while in a wheelchair.)
Wanting to keep the pressure on, Page reserved only two weeks in a Munich studio with the Stones following immediately after. Once he got the extra time from Jagger and wrapped up all the work on Presence, Page went and played the Stones frontman a few tracks.
"Is that what you managed to do over the three weeks?" Page recalled Jagger asking him. "I said, 'No, we've got a whole album.' He said, 'You mean the basic tracks?' I said, 'No, we're done [with everything].'"
Page spent 18-20 hours per day on the record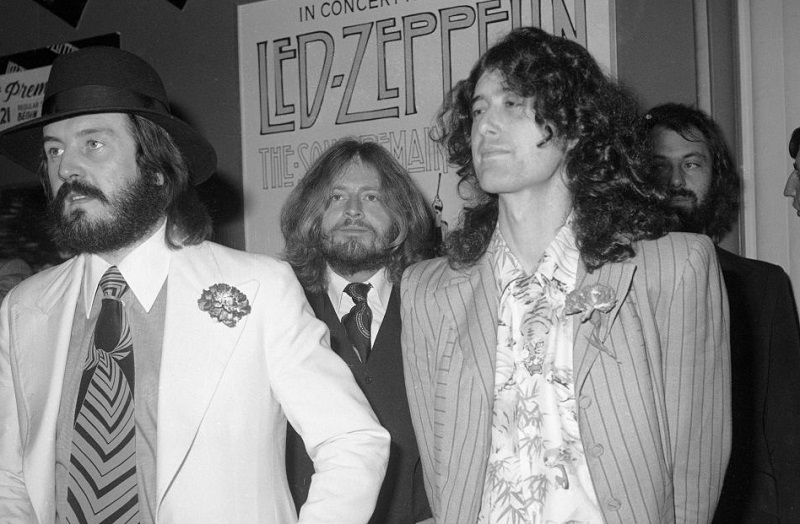 If you listen to a layered, complex track like "Achilles Last Stand," you might wonder how Zep could pull off that recording (plus six other songs) in two weeks' time. To answer, you start with the virtuoso musicians in the band. John Paul Jones and John Bonham weren't daunted by the material.
As for the ridiculously good guitar parts on "Achilles," Page did them — plus every other overdub on Presence — on a single night. Though we're not sure he mentioned that to Jagger, we're certain that would have blown any musician's mind.
To get the record done, Page (who produced Zep's albums as well) said he spent 18-20 hours per day during those two-and-a-half weeks. For a triple-platinum album that still soars today, that was no small feat.
So what about the Rolling Stones record Jagger and the band recorded immediately after? That album, Black and Blue, took about a month for the Stones to get down the basic tracks. Then they spent almost another month on overdubs. And it sold one third the copies Presence did.
Also see: The Woman Robert Plant Had in Mind on Led Zeppelin's 'Ten Years Gone'