What the Ending of 'Crisis on Infinite Earths' Means for the CW Arrowverse
By now, the Arrowverse of CW DC Superheroes has got crossovers down not just to a science, but an art. The events used to be fairly modest, with the characters on different shows meeting each other for only an episode or two. 
Then the crossovers got literally bigger, with the action taking place over several shows in one week. Until very recently, though, these crossovers tended not to affect the action of the individual shows. If you missed the crossover episodes, you wouldn't get too lost. Now, however, Crisis on Infinite Earths has changed everything, wiping the multiverse clean and starting over.
Goodbye to the show that started it all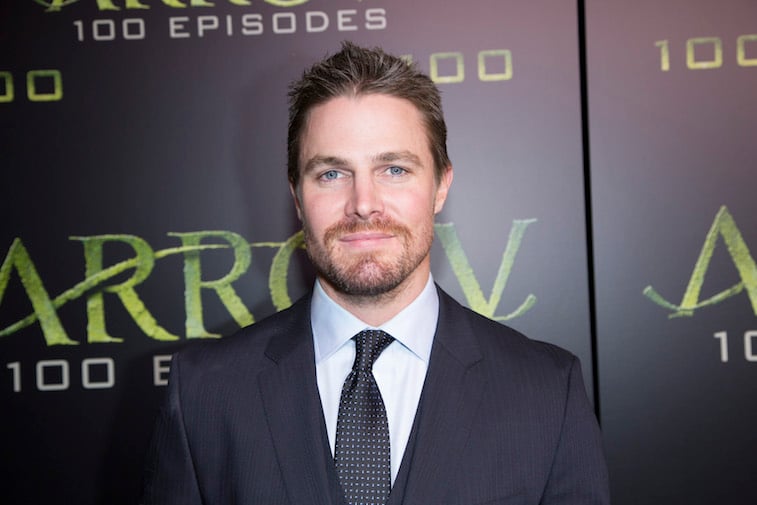 One of the reasons Infinite Earths was so ambitious is that it was sending off the show that is the Arrowverse's namesake. After this eighth season, Arrow is going away, with Oliver Queen having to face the troublesome ordeal of dying, rising and dying again.
This is a big deal, considering Arrow gave rise to The Flash, Legends of Tomorrow, Supergirl, Batwoman and now Black Lightning.
So why end the show that sparked a whole multiverse? Key figures had already left, including Oliver's significant other, Felicity, played by Emily Bett Rickards. However, according to Screen Rant, Stephen Amell's contract was expiring in 2019. 
Eight seasons is a long time to give to a TV show, particularly a physically demanding superhero show, and it could be argued that Arrow had simply run its course. 
And besides all that, Arnell left for the most laudable of reasons – he wanted to spend more time with his family, according to EW.
What's new in the Arrowverse?
After Crisis on Infinite Earth, the earths are not quite so infinite, at least with the main CW shows. The Flash, Supergirl and Black Lightning's worlds all now on the same Earth, called Earth-Prime
Meanwhile, Stargirl is set on Earth-2, Titans is on Earth-9, Swamp Thing is on Earth-19 and Doom Patrol is set on Earth-21. Green Lantern is set on Earth-1, and Brandon Routh's Superman from Superman Returns is set on Earth-96.
What's more, we saw that the OG or Earth-Prime heroes, now being all in the same world, are forming their own version of the Justice League. Fans often say the Arrowverse shows better represent the DC characters than the DCEU does. Considering what a messy production the Justice League DCEU movie turned out to be, this new Justice League stands to be brighter and more appealing too.
What's ahead on the big and small screens?
Of course, the DC Extended Universe movies are still blowing stuff up real good too. The solo Harley Quinn Birds of Prey movie with Margot Robbie has had positive buzz in early reactions, and fans are eagerly awaiting the return of Wonder Woman in Wonder Woman 1984.
Fans found her a breath of fresh air in the otherwise overbearing Batman v. Superman, and her original movie was seen as DC and Warner Bros. first unqualified success.  Next year brings a pair of "Thes." The Batman and The Suicide Squad, and an untitled Black Adam movie with Dwayne Johnson. 
On the small screen side, Superman is getting another new rebirth. Ordered to series is Superman and Lois, which will help fill the hole left by Arrow, at least spiritually.
That will debut later this year, as will Stargirl, who made her debut in this crossover. And that's not even mentioning the Green Lantern show or other shows slated for HBO Max coming later this year. 
Just as Arrow has moved on, perhaps Green Lantern can move on from being the butt of Deadpool jokes.