What the 'Jersey Shore' Roommates Have To Say About Pauly DelVecchio's Girlfriend Nikki Hall
Jersey Shore star Pauly DelVecchio is in a committed relationship with his Double Shot at Love co-star, Nikki Hall. She'll be joining the cast for season 4 of Jersey Shore: Family Vacation, but fans are curious — do the roommates like DelVecchio's girlfriend?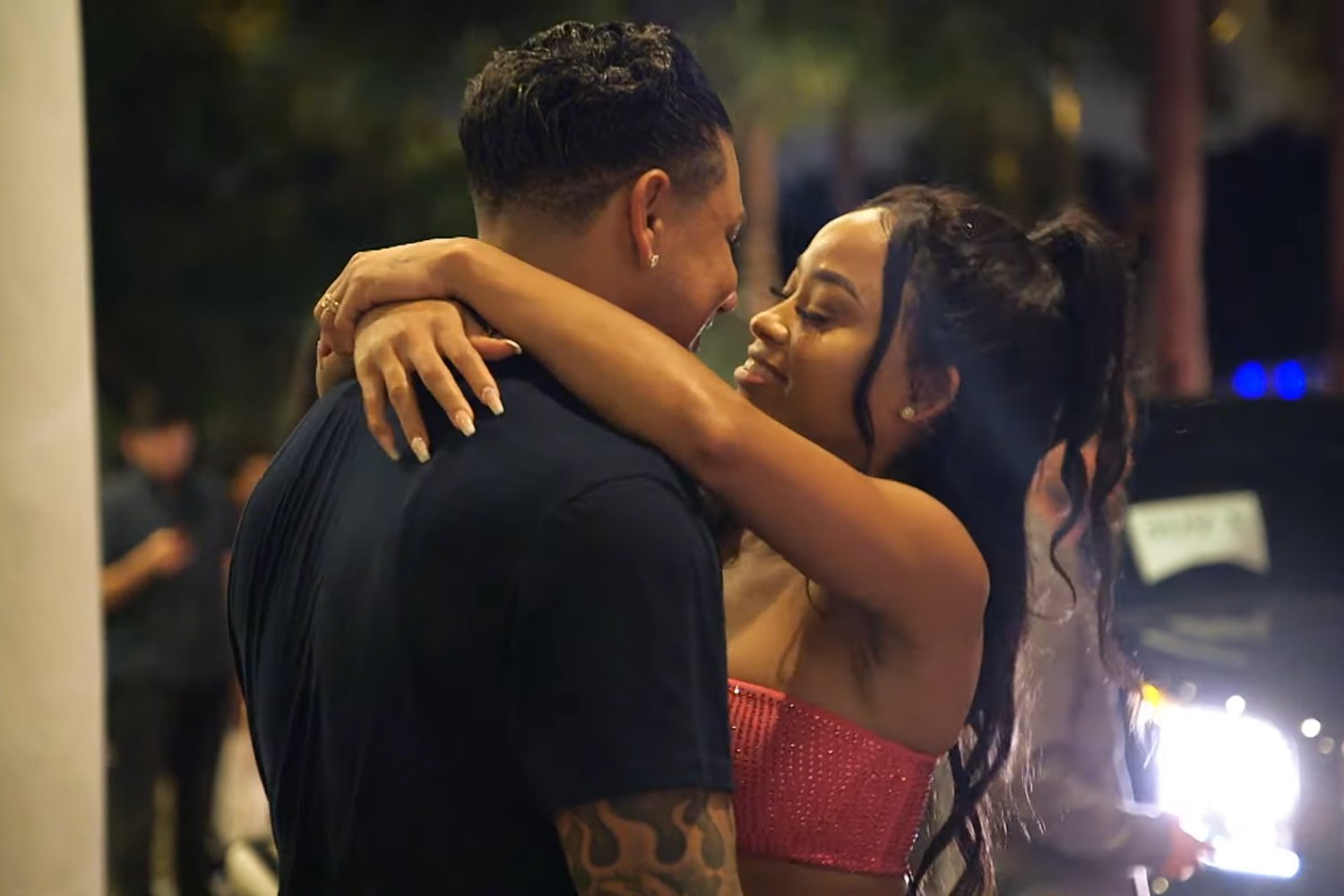 Pauly DelVecchio is bringing a girlfriend along for the 'Family Vacation' 
For the first time in a long time, DJ Pauly D is off the market. DelVecchio first met Hall during Double Shot at Love Season 1. In a house of 20-some women, the eligible bachelor seemed to only have eyes for Hall. Despite their connection, DelVecchio exited season 1 solo, breaking Hall's heart. 
After an explosive argument on Twitter wherein Hall shared personal texts between herself and DelVecchio, the two stopped talking for a while. But when Double Shot at Love Season 2 came around, Hall and DelVecchio decided to give their relationship another shot. After season 2, Hall remained in Las Vegas with DelVecchio. 
During the Double Shot at Love reunion special, the duo confirmed what many fans had speculated — they were officially a couple. 
'Jersey Shore' fans will get to learn more about Nikki Hall in 'Jersey Shore: Family Vacation's new season 
For a while, DelVecchio and Hall's relationship was MTV's best-kept secret. It was only when the two started getting flirty on social media that fans began piecing their relationship together. 
Despite them being out in the open as a couple, Hall keeps most of her personal life off social media. DelVecchio does the same, especially when it comes to his daughter, Amabella. Fans have been hardpressed to find much out about Hall and DelVecchio's personal lives outside of their promotional posts and positive vibes.
That's why so many viewers are excited for Jersey Shore: Family Vacation Season 4. Hall is joining DelVecchio on the journey and many fans can't wait to get a glimpse of "taken Pauly."  
Pauly DelVecchio was nervous for his 'Jersey Shore' roommates to meet his girlfriend 
DelVecchio admitted he was nervous for Hall to be included in season 4 of Jersey Shore: Family Vacation. 
"They're a difficult bunch," he told Us Weekly. "They look out for my best interests, so it's scary to bring a new person around them. I was nervous."
Fortunately, DelVecchio said, "it turned out to be OK." 
Regardless of his nerves, DelVecchio was excited to share his blossoming relationship with his roommates and Jersey Shore fans. 
"I love to share that part [of my life] with [my roommates] and with the world too because the world grew up with us," DelVecchio added. "They got to go through everything that we got to go through. And they got to go through this pandemic with us now and then also meeting our significant others." 
DelVecchio introducing Hall to the group might have been fine, but fans are curious about whether or not the Jersey Shore roommates like Hall.
Do Pauly DelVecchio's 'Jersey Shore' roommates approve of Nikki Hall? 
During their interview with Us Weekly, the cast of Jersey Shore was asked if they approved of Hall. Each of the Jersey Shore cast gave a resounding "yes." 
"Yes, love her," said Deena Cortese. 
"Yes, [she's] great," added Ronnie Ortiz-Magro. Jenni "JWoww" Farley also gave an emphatic "yes."