What the 'When Harry Met Sally…' Script Writer Really Believed About Men and Women Being Friends
When Harry Met Sally… is the 1989 Rob Reiner film known for opening the discussion: can men and women really be friends? What does the screenwriter of the beloved rom-com movie, Nora Ephron, believe?
What does the 'When Harry Met Sally…' script writer Nora Ephron think about men and women being friends?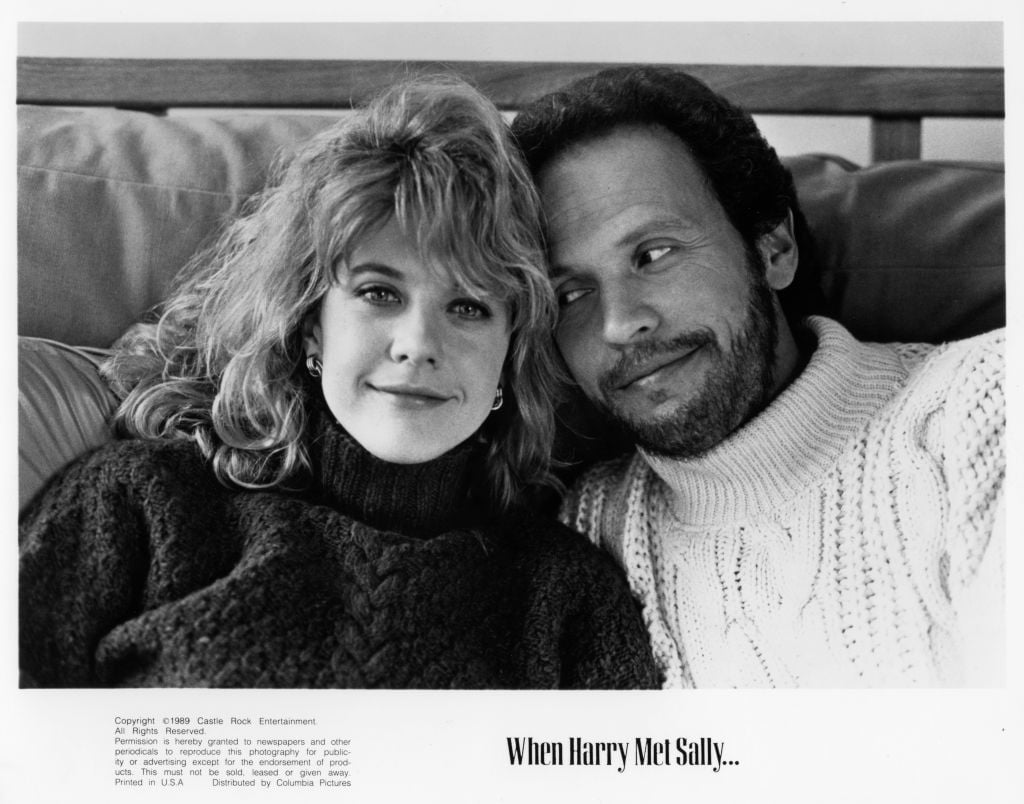 When Ephron's When Harry Met Sally… script was published in paperback, the book included a short introduction. In the 11-page section, Ephron explained how she got the idea for the movie. She also wrote her thoughts on the issue of male-female friendship.
As republished by Entertainment Weekly, Ephron wrote in her screenplay intro:
The truth is that men don't want to be friends with women. Men know they don't understand women, and they don't much care. They want women as lovers, as wives, as mothers, but they're really not interested in them as friends. They have friends. Men are their friends. And they talk to their male friends about sports, and I have no idea what else.
Reading that paragraph, the You've Got Mail writer appears to agree with Billy Crystal's character's perspective in When Harry Met Sally…
However, Ephron also believes: "Women, on the other hand, are dying to be friends with men."
"Women know they don't understand men, and it bothers them: they think that if only they could be friends with them, they would understand them and, what's more (and this is their gravest mistake), it would help," the screenwriter continued.
The When Harry Met Sally... scribe argued that there's a disconnect between the two genders:
Women think if they could just understand men, they could do something. Women are always trying to do something. There are entire industries based on this premise, the most obvious one being the women's magazines … that are based completely on the notion that women can do something where men are concerned: cook a perfect steak, or wear a perfect skirt, or dab a little perfume behind the knee.
The New Year's Eve scene that always makes us cry
RELATED: Jenna Fischer Improvised a Line in 'The Office' to Pay Homage to 'When Harry Met Sally…'
While Ephron did seem to believe in — and want — friendship with men, her two main characters in When Harry Met Sally... do end up together.
Harry, played by Crystal, tells Sally, played by Meg Ryan, all the things he loves about her in one of the last scenes.
"I love the way your nose crinkles," Harry says. That's followed by this rom-com classic line: "When you realize you want to spend the rest of your life with somebody, you want the rest of your life to start as soon as possible."
Reiner talked about the scene, set on New Year's Eve, with Entertainment Weekly.
In response to Harry's beautiful sentiments, Sally replies: "I hate you."
"It doesn't matter what she says because, if you turn the sound off, you can see Meg," The When Harry Met Sally... director explained. "She's in love. She's fallen in love, and she wants to be with him."