What This Former Co-Host of 'The View' Said About Working With Barbara Walters and Oprah Winfrey
ABC's daytime talk show The View is drawing solid ratings with its current team. Whoopi Goldberg, Joy Behar, Sunny Hostin, Meghan McCain, and Abby Huntsman have created some stability on the show after several seasons of revolving co-hosts.
This panelist from the talk show's earlier days left the panel for the world of hard news and commented on the show's creator and another media icon.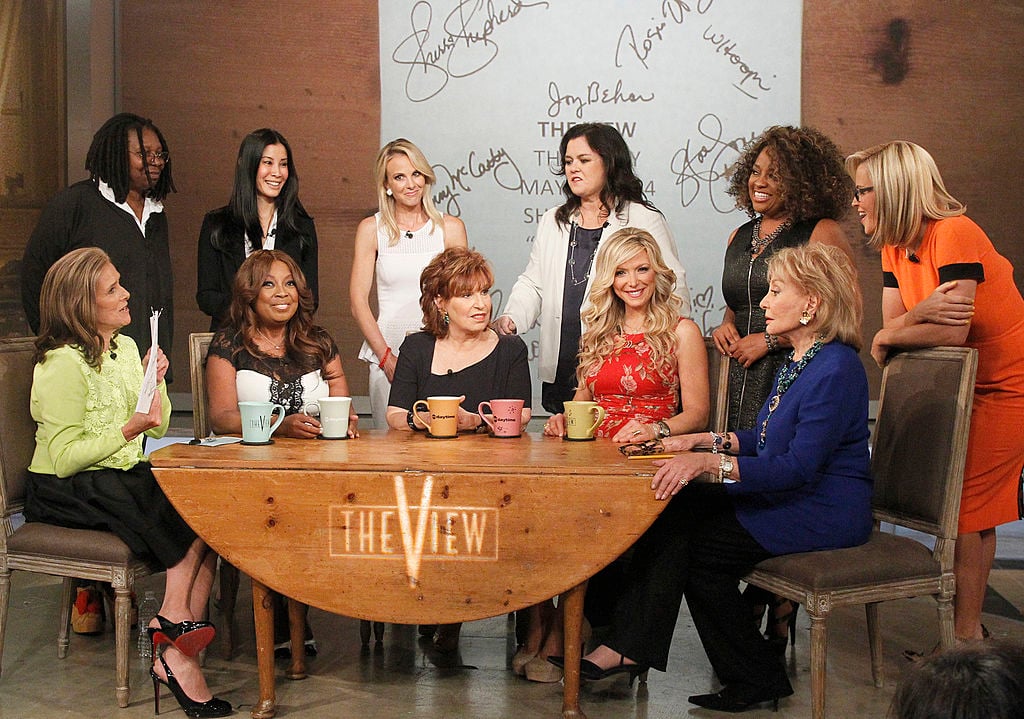 Left to view the world
Journalist Lisa Ling joined the team on The View in August 1999. Bringing a hard-news background with her as a war correspondent for Channel One, Ling was hired to draw a young demographic to the morning talk show.
"When The View came along I thought it would be a really good opportunity to raise my profile enough that I could one day do the kind of work that I had been doing at Channel One on a wider scale," Ling said in 2014.
After sitting next to news heavy hitters like Meredith Vieira and show creator Barbara Walters for three years, Ling decided to finally give in to her yearning to see the world as a journalist. "Since I started at 'The View,' I always knew I wanted to get back into reporting," she said when announcing her departure in 2002, according to E! News. "If I don't do it now, I may never want to do it."
Walters gave her blessing but expressed her sadness at saying goodbye to Ling. "Some three years ago, when, after a long search, we were fortunate enough to have Lisa join us," Walters said when Ling revealed on-air that she was leaving the show. "And I said, 'You should stay with us about three years, we know you want to be a reporter. And then you should think about spreading your wings.' And unfortunately, she took our advice."
Globetrotter
Ling got her wish and began her journey of reporting on world events, hosting news shows including National Geographic Ultimate Explorer, OWN: The Oprah Winfrey Network's Our America With Lisa Ling on, and CNN's current documentary series This Is Life With Lisa Ling.
The journalist views her globetrotting as an education in itself, and advises others to see as much of the world as possible to increase their career opportunities.
"The best advice I can give young people is travel if you can because travel, to me, is a game-changer," Ling told Fast Company. "If you are able to travel, it just makes you more marketable at the end of the day. You're more marketable because you will be able to expand the conversation in ways someone who is not well-traveled wouldn't be able to. Travel ignites curiosity, and that's something I think we could all use a lot more of in media."
Learning from the masters
While the release of the book "Ladies Who Punch: The Explosive Inside Story of 'The View'" painted a not-so-pretty picture of the behind-the-scenes of the show, including some hair-raising stories on Walters, Ling sang the show creator's praises.
"Barbara always emphasized to me that I should really not neglect my personal life in my effort to become successful. I worked with Barbara on the show very regularly, so she and I interacted on a regular basis," Ling revealed to the Center for Asian American Media (CAAMedia). "She was always very nurturing with me and the other women. We always felt like she was the wiser, older sister to all of us. And you know, I don't want to say 'mother figure' so much because she was really a colleague."
Ling also served as a special correspondent for Winfrey on her legendary talk show before having her own series on the media mogul's network. "You know, the whole time I worked for Oprah, whenever I'd be on her show, I'd see her sitting there and would have to pinch myself because it was so surreal," Ling said. "When I got my own show, I would hear from her after my show aired because she would watch all my shows and she would always email me or Tweet amazing things about me and my shows. I still have all the emails to this day."
Watch This Is Life With Lisa Ling on CNN!