What Tiara Did Kate Middleton Wear for Her Wedding?
Just about everyone can agree that there is nothing quite like a royal wedding. All the glitz and glamour, not to mention the anticipation leading up to the big day, and it is safe to say that the excitement is at an all-time high.
When Prince William and Catherine, Duchess of Cambridge got married in 2011, fans camped outside Westminster Abbey for days to get a good view. According to Marie Claire, the cheering crowds in the streets outside his London home kept him up for hours the night before his wedding.
When the morning finally arrived, Kate's bridal look certainly did not disappoint, as she stepped out of her car in front of a huge group of excited fans. She was impeccably dressed from head to toe, and her chosen outfit inspired millions of wedding gowns for years.
Kate looked so stunning, in fact, that as she was walking down the aisle with Prince William just waiting to see what she looked like, his brother, Prince Harry, famously glanced over his shoulder and whispered to his brother how beautiful the bride was. Let's talk about something that we haven't much discussed — Kate's wedding tiara.
The Duchess of Cambridge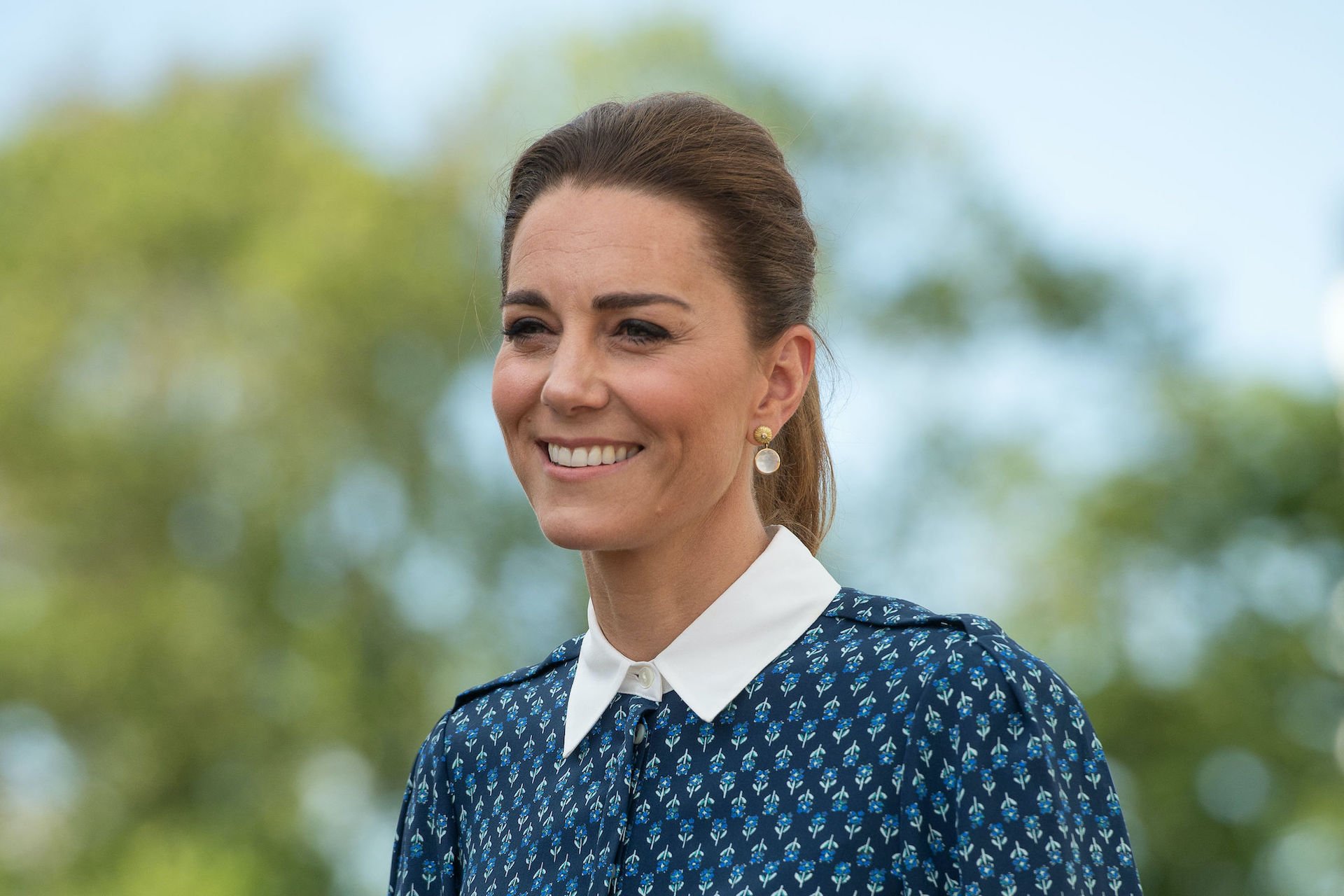 Before marrying into the royal family, Kate was known as a commoner, a member of a typical family of five. She was and still is, close with her younger sister and brother, Pippa and James, as well as her parents, Michael and Carole Middleton.
Kate grew up in the village of Bucklebury in Berkshire, England, and when it came time to head off to college, she attended the University of Saint Andrews in Scotland. It was there that she and William met, although they didn't start dating for a few years.
After her wedding, she officially became the Duchess of Cambridge and is now set to one day become a queen consort when William takes the throne. People reports that the royal couple has three children, George, Charlotte, and Louis, and Kate is extremely active in carrying out her royal duties. 
Kate's iconic wedding look
Whenever anyone attends a wedding, one of the most exciting moments is when the bride makes her entrance. At the wedding of Prince William and Kate, the excitement about Kate's dress was at an all-time high. There were months of speculation over whom the designer would be and what style dress Kate would choose.
She exceeded everyone's expectations in a long-sleeved lace gown designed by Sarah Burton for Alexander McQueen with an A-line silhouette and a lovely v-neck.
According to Town & Country, Kate's dress featured a nine-foot train and was beautifully stitched by hand. She kept her makeup natural and wore her hair in a traditional half-up style.
The future queen finished the look with sparkling diamond earrings, a wedding gift from her proud parents.
What tiara did Kate wear on her wedding day?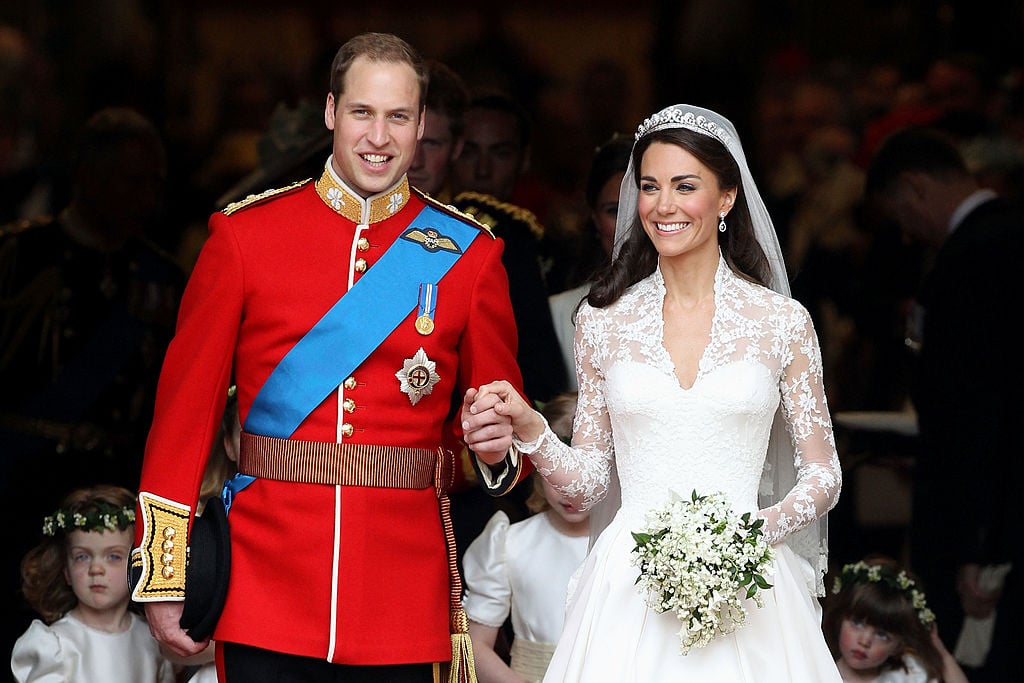 What is one of the best things that royal brides have the privilege of doing? Aside from marrying into one of the world's most famous families, they get to choose a tiara to wear from Queen Elizabeth's collection.
There is no doubt that this is very special since the queen doesn't lend her jewelry to just anyone! So, what tiara did Kate wear on her wedding day?
For her walk down the aisle, the Duchess of Cambridge opted for the Halo Scroll Tiara, according to MSN. The piece, which was designed by Cartier, is absolutely breathtaking and was the perfect final touch to Kate's wedding outfit. Featuring diamonds and platinum, it was a gift to Queen Elizabeth on her 18th birthday and has been in the royal family ever since.
What an honor to wear such an iconic piece of jewelry for such a special day.