This Is What TikToker Jeremy Scheck Stocks in His Pantry
Jeremy Scheck got famous on TikTok for his knowledge in the kitchen. Recently, he shared a few of his pantry staples.
TikTok's popularity and membership are increasing daily. Khaby Lame, Bella Poarch, and Addison Rae are some of the most well-known and established names on the growing social media platform. Amongst these many famous TikTokers is Jeremy Scheck. 
Scheck's viral videos and his reputation continue to gain momentum. Rightfully so, as the star has received praise and attention for his knowledge in the kitchen. Scheck recently shared a few of his pantry staples, which he finds essential.
A closer look at the success behind the popular TikToker Jeremy Scheck
Scheck can be heard in his popular TikTok videos matter-of-factly narrating, "What we're not going to do is eat bland just because we're on a budget." In an interview with Access, Scheck explained how the viral trend began. Scheck's TikTok videos originally stemmed from not being able to attend his college, Cornell University, in person and having to quarantine. The 22-year-old was driven by his interest in food and desire to share it with others. 
Scheck's fresh pasta recipe video is one of his most popular thus far. He even gained the attention of stars like Lizzo and Kylie Jenner. Another feather in his cap: Jenner even admitted to using and loving his roast potato recipe. 
What TikToke star Jeremy Scheck stocks in his pantry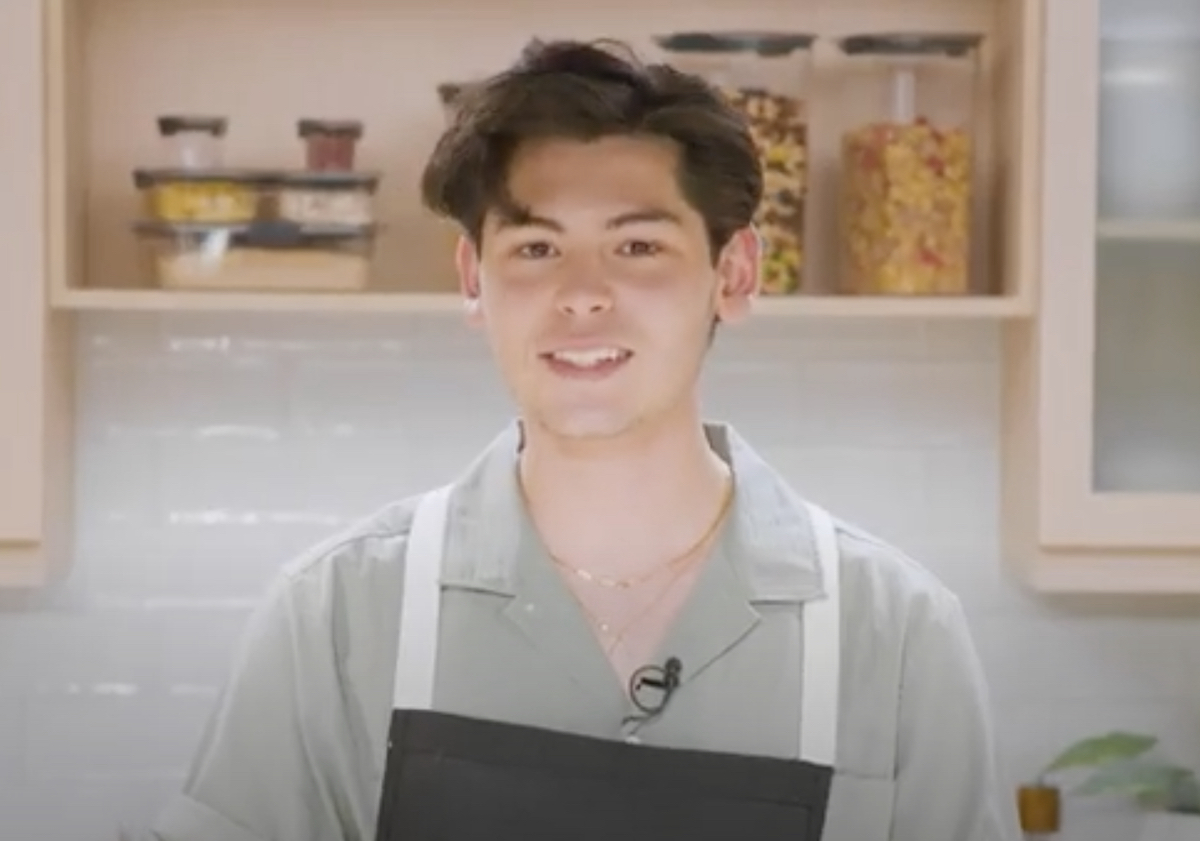 Channeling his passions for both culinary art and college life, Scheck has been known to get creative in the kitchen. Not too long ago, Scheck partnered up with Credit Karma to share his unique take on ramen, an established dietary staple for many. 
When stocking his pantry, Scheck tends to go for ingredients that pack a punch and won't break the budget. In an interview with Mashed, the TikTok star revealed his must-have items that won't go bad. Holding down the No. 1 spot: canned beans. Scheck explained, "I like to have a variety of beans — black beans, pinto beans, butter beans, garbanzos, or chickpeas."
The TikToker also stocks up on canned beans because they're versatile and can be used in so many ways in recipes. Two of Scheck's most popular recipes, 3-Bean Vegetarian Chili Recipe and Cumin-Stewed Chickpeas, showcase these staples. Not having to soak beans beforehand for hours is just one of the many reasons Scheck likes to keep this key canned ingredient in the kitchen. 
The popular star also revealed his love for dried lentils. Scheck stated, "I like dried lentils, they cook faster than dried beans. I like to have dried beans, as well, but lentils cook a lot faster and they're also really healthy and cheap." Rice and pasta are two other must-haves for Scheck. 
Scheck's background  before TikTok
When the popular social media star isn't on TikTok, he focuses on his studies. As his website explains, Scheck is currently a student at Cornell where he double majors in Spanish and Italian. It probably isn't too surprising that he also picks up classes pertaining to nutrition, culinary science, and food science. 
Like so many others, Scheck joined TikTok in March of 2020 when the global pandemic first began. However, unlike so many of us, Scheck has managed to become a viral sensation. His fans and followers of all ages love what he brings to the platform and can't seem to get enough of his amazing and affordable recipes. 
Scheck just celebrated his 22nd birthday. At the moment, he appears to be single. Nevertheless, his fans and followers look forward to seeing what other tips and tricks the TikToker has in store.