What Time Is 'The Bachelor' Finale on Tonight, March 10?
The Bachelor Season 24 finale isn't over just yet. On Monday, March 9, the ABC reality series aired part-one of Peter Weber's dramatic conclusion. And hopefully, all of our questions about Hannah Ann Sluss and Madison Prewett will finally be answered. But what time is The Bachelor finale on tonight, Tuesday, March 10? The new episode is a long one. So be prepared to set aside a few moments to witness Weber's epic ending live.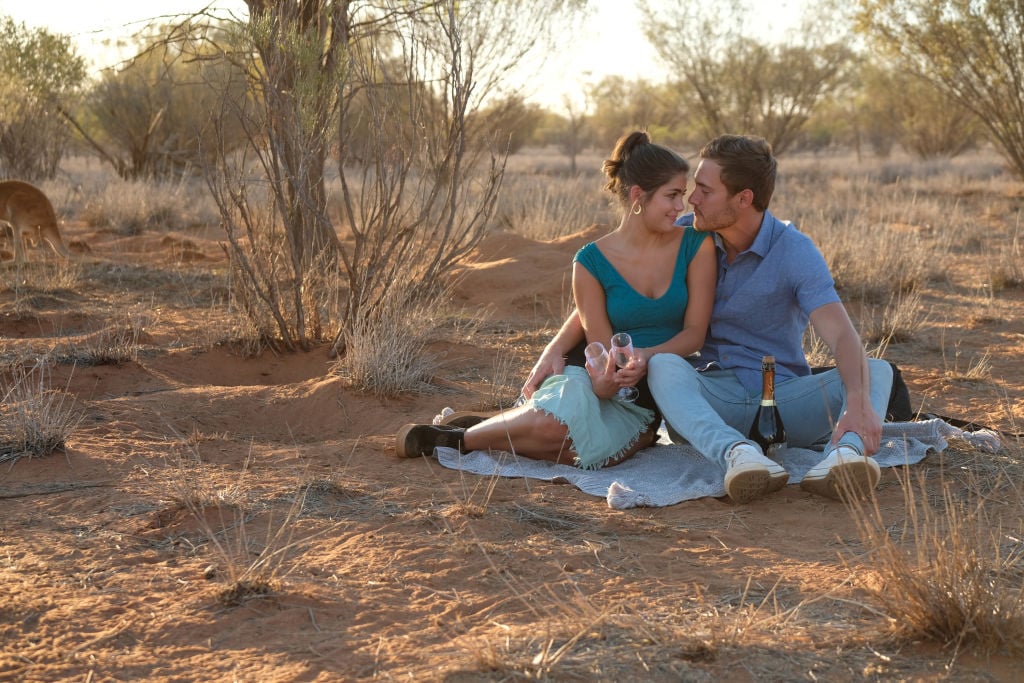 'The Bachelor' 2020 finale start time
Monday nights are usually reserved for The Bachelor. However, given Weber's two-night finale, fans should make some time on Tuesday night as well. According to ABC, The Bachelor is on tonight, March 10, at 8 p.m. EST. As you can see, this is the same time slot as the show's typical Monday night schedule.
How long is 'The Bachelor' finale tonight, March 10?
As we've seen in the past, The Bachelor franchise finales can run a little long, depending on the season. But according to the network, ABC will air part two of The Bachelor Season 24 finale from 8 p.m. EST to 10 p.m. EST. This means the new episode will be 2-hours long on March 10, which isn't any longer than usual. That said, we're still dedicating four hours to The Bachelor franchise this week.
[Spoiler alert: The Bachelor Season 24 finale.]
What will happen in 'The Bachelor' 2020 finale?
The first part of The Bachelor finale ended in a cliffhanger. Madison splits with Weber, leaving the 28-year-old with Hannah Ann as his only choice. But it's not that simple. It seems Weber is not 100 percent set on Hannah Ann and he's still thinking about his breakup with Madison.
Of course, the model notices. She says "something is off" with her partner. Then she shares, "I feel like my heart is already breaking." Ouch.
Then at the end of the episode, Chris Harrison reveals Madison returns in part-two of the finale. "If you think you've seen the last of Madison, you haven't," the host announced in the live studio. A clip of Madison is shown. She is speaking with Harrison and appears to regret something. Harrison also teases we will also see more from Weber's mom, Barbara. And ultimately, he warns fans to "be prepared" for their minds to be blown.
Clearly, what happens next on The Bachelor finale is meant to be the "most dramatic" yet. So of course, viewers probably witness Weber experiencing more challenges. In an interview with Glamour from January 2020, the bachelor admitted filming the finale was one of the most difficult weeks of his life.
"There's nothing about that moment being overproduced at all, and I keep telling people that last week was the hardest week of my life," Weber said. "It didn't stop until the very end."
And if there's anything we can compare this week to, it's Weber's breakup with Brown on The Bachelorette. But it seems this one is worse.
"The Bachelorette [elimination], obviously, was horrible and that was heartbreaking," Weber said. "But this one is [is the hardest week of my life] for different reasons. This one was a lot harder for me."
But regardless of what happens in the next episode, Weber does make it out in one piece. "I know right now it's like a lot of stuff going on, but I totally would [do it again]," Weber told Entertainment Tonight in February 2020. "And I can say I'm happy."
Read more: 'The Bachelor' Fans Turn on Peter Weber's Mom, Barbara, After What She Said About Madison Prewett in the Finale