What Time Will 'The Bachelor' Premiere Start? How to Watch on Hulu and ABC for the 2020 Season
Buckle up — Peter Weber's season of The Bachelor airs its premiere tonight on Monday, Jan. 6. And basically, we're expecting some turbulence. Host Chris Harrison already hinted Weber's season is the "most dramatic ever" — and he really means it this time, as the next bachelor will experience a "nontraditional season." So in preparation, we've rounded up everything you should know about how to watch The Bachelor Season 24 premiere, from the start time and end on ABC to when new episodes will be released to stream on Hulu.
What time will 'The Bachelor' start tonight and how long is the premiere?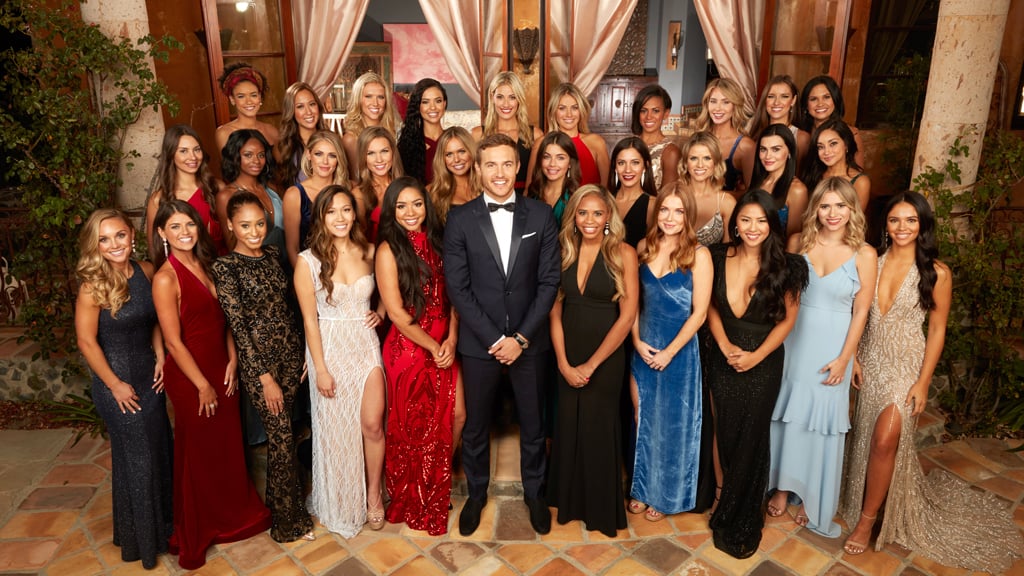 As mentioned, the 2020 season of The Bachelor will be on tonight, Jan. 6. And according to ABC's schedule, the reality series will be allotted the same coveted time slot as previous years and start promptly at 8 p.m. ET.
That said, Bachelor Nation should get ready for a long night, as the premiere is expected to end at 11 p.m. ET. This means The Bachelor Season 24 premiere is a total of 3-hours long.
How to watch 'The Bachelor' Season 24 premiere on Monday, Jan. 6
If you want to watch The Bachelor Season 24 premiere live, then tune in to the correct channel — ABC — on Jan. 6 at 8 p.m. ET. There are also plenty of options to stream The Bachelor premiere as it airs live. With a cable login, you can watch the ABC reality series for free through ABC.go.com or the ABC app. You can also tune in without cable through YouTube TV or Hulu Live TV. Both are paid services.
When will 'The Bachelor' 2020 be released on Hulu?
Now, if you don't want to stay up until 11 p.m. ET to finish the 3-hour Bachelor premiere or you just want to watch the 24th season with a Hulu subscription, don't fret. The streaming service is one step ahead and already announced Weber's season will be added a few hours after the episode airs on ABC.
However, as always, Hulu will release new episodes of The Bachelor the following day. And according to the streaming service's website, Bachelor Nation can expect the premiere to go up on Tuesday, Jan. 7.
What will happen in 'The Bachelor' Season 24 premiere will Peter Weber?
Despite the long length of The Bachelor premiere, ABC promises one grand event. Per a press release courtesy of the network, The Bachelor 2020 will kick off the new season with limo night as well as the first group and one-on-one dates.
Meanwhile, The Bachelorette's Hannah Brown stops by on both occasions, and the release leaves fans on a cliffhanger, wondering whether Brown will join Weber's season. But emotions aside, logic tells us it'd be difficult for Brown to film both The Bachelor and Dancing With the Stars.
When speaking with Entertainment Tonight at the 2019 Jingle Ball on Dec. 6, Brown teased her appearance on Weber's season. And although it seems their reunion is an emotional rollercoaster, Brown hinted she doesn't stay.
"I feel like if we put two and two together, like, I worked my *ss off to win that mirrorball… I was in the studio eight hours a day," Brown said. "You should do the math and watch in January."
For now, Bachelor Nation fans will just have to wait and see what happens between Brown and Weber moving forward. So stay tuned. This one's going to be a bumpy ride.
Read more: 'The Bachelor': Did Hannah Brown Just Prove She Doesn't Stay on Peter Weber's Season?