What Time Is 'Rick and Morty' Season 5 on Tonight? New Episodes Start Soon
How to watch the 'Rick and Morty' Season 5 premiere tonight, June 20, 2021, and what time new episodes will start airing every Sunday. Plus, what's next for Rick in the future.
You can finally stop re-watching the first four seasons of Rick and Morty on repeat, because new episodes return to Adult Swim beginning Sunday, June 20, 2021. But what time is Rick and Morty Season 5 on tonight? There's been a shift in the show's schedule. So here's when the premiere starts and what's next for the series.
The 'Rick and Morty' Season 5 premiere release date and time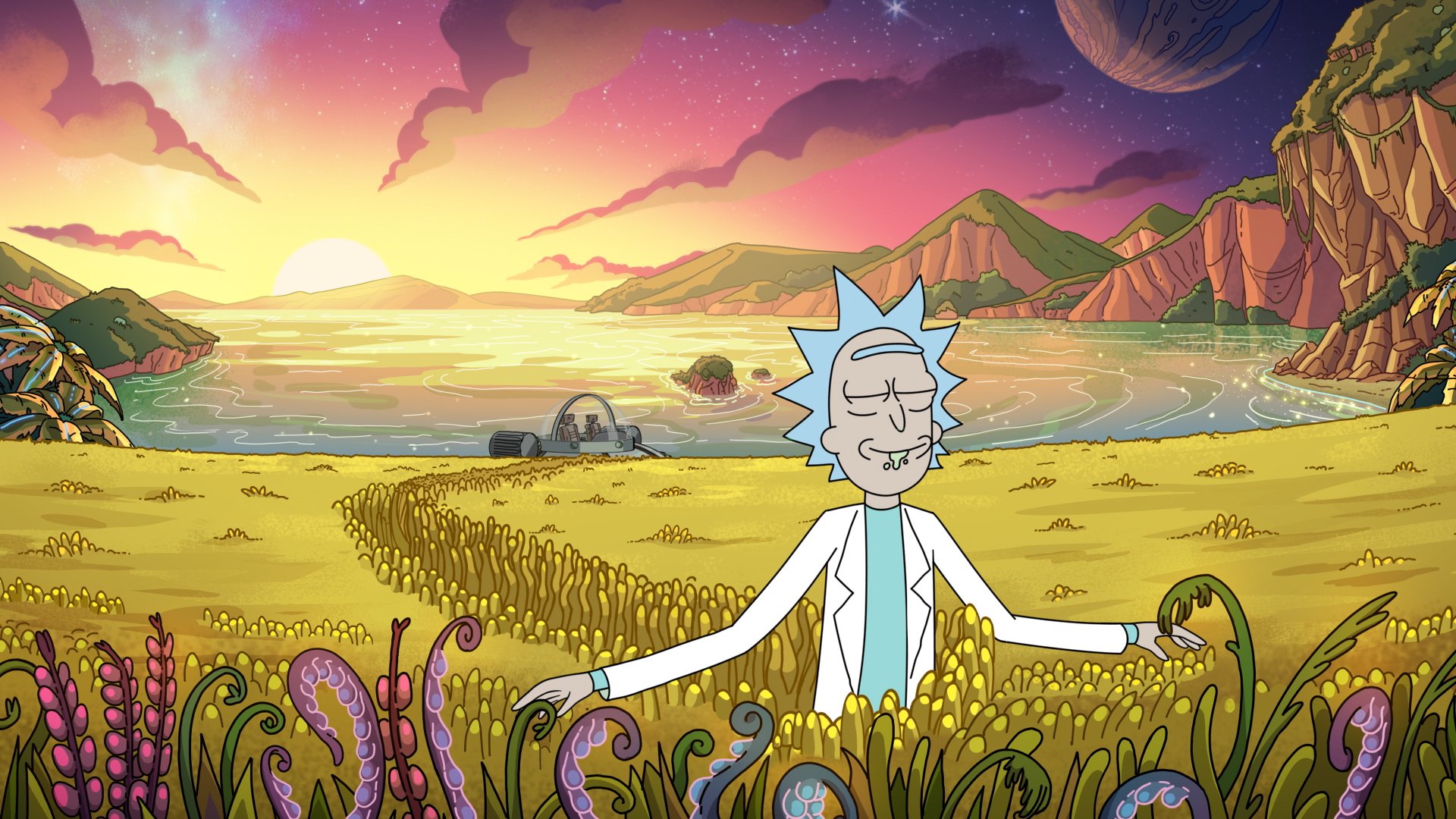 According to Adult Swim, Rick and Morty Season 5 will receive a new time slot. Previously, new episodes would drop at 11:30 p.m. ET. But the network confirmed the season 5 premiere, titled "Mort Dinner Rick Andre," will be released at 11 p.m. ET. Viewers can also watch new episodes of Tuca and Bertie Season 2 in the 11:30 p.m. ET time slot. 
Meanwhile, Adult Swim will give fans another chance to watch the Rick and Morty Season 5 premiere. After the new episode airs live, viewers can stream the show on Adult Swim's website and app with a cable login. The premiere will also air again at 3 a.m. ET on Monday, June 21. 
That said, the Rick and Morty Season 5 release date for Hulu and HBO Max has yet to be announced. So stay tuned.
How many episodes is 'Rick and Morty' Season 5?
Rick and Morty Season 5 will be 10 episodes long. The show's Instagram and Twitter accounts also unveiled the episode titles. 
As mentioned, the premiere is called "Mort Dinner Rick Andre." The remaining nine episodes are as follows: "Mortyplicity," "A Rickconvenient Mort," "Rickdependence Spray," "Gotron Jerrysis Rickvangelion," "Amortycan Grickfitti," "Rick & Morty's Thanksploitation Spectacular," "Rickternal Friendshine of the Spotless Mort," "Forgetting Sarick Mortshall," and "Rickmurai Jack."
Meanwhile, it's likely Rick and Morty will be renewed for season 6 and beyond. Following the third season finale, Adult Swim ordered 70 new episodes. Thus, Rick and Morty will receive at least 101 episodes total. 
[Spoiler alert: This article contains spoilers from Rick and Morty Season 5 Episode 1.]
What to expect from 'Rick and Morty' Season 5 Episode 1
It's clear Adult Swim is still far from reaching 101 episodes. So for now, it's time to focus on Rick and Morty Season 5. So what's next? When speaking with Decider, co-creator Dan Harmon teased new storylines that will rise in the premiere. 
In season 5 episode 1, Mr. Nimbus, who is voiced by Harmon, will mention Rick's wife and Beth's mom, Diane. Then Harmon shared Rick's backstory is "coming" in the future. But the co-creator was unable to confirm whether the story will be told in full in season 5. 
Meanwhile, Harmon explained why Morty might feel a little different in the Rick and Morty premiere on June 20. He said:
It's kind of a weird, fun philosophical thing where Morty is not changing because he's aging. But Morty is changing because he's been in the show for so long. We do talk about it when we pitch story ideas that have to do with Morty being a little more jaded or his relationship with Rick changing. Only time will tell if that's just an awful idea, if Morty should just simply be frozen in amber.
Then in an interview with SYFY WIRE, Sarah Chalke, who voices Beth, revealed season 5 of Rick and Morty will be unlike anything fans have seen before. So get ready.
"It takes all things Rick and Morty up a notch to the next level," Chalke said. "We get more family adventures all together and the animation is off the hook. That's all we can spoil."
Rick and Morty Season 5 airs Sunday nights on Adult Swim.