What to Expect From Ruth Langmore in 'Ozark' Season 4
Ozark Season 3 ended with a shocking turn of events. Now, fans are eager to see where the Byrde family lands with the cartel, what happens with the Kansas City Mob, and where Ruth will end up in the Byrde's criminal enterprise.
Julia Garner, who plays Ruth Langmore in Ozark, has a few thoughts about where her character will go in Ozark Season 4.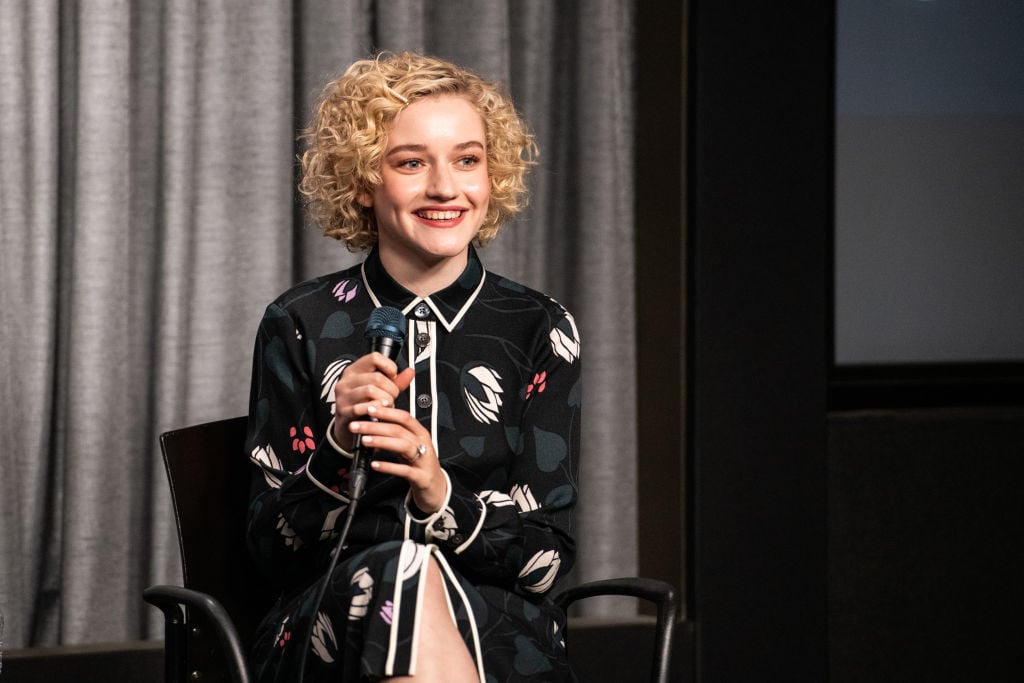 Ruth will move on from the Byrdes
Showrunner Chris Mundy explored Ruth's growth throughout season 3. During the season, Ruth came to realize it was okay to be a Langmore, whereas in seasons 1 and 2, she was working hard to become more like the Byrdes. "[Marty is] the first person who ever recognized how smart and competent she was, and he's been like a surrogate father in a way, but at the same time sometimes you've got to grow past that, and that's what [Ruth's] coming to realize," Mundy told Entertainment Weekly.
What does that mean for Ruth in season 4? Since the beginning, Ruth has been a "young, almost feral girl in [a] world of overly macho men," according to Mundy. Since meeting her in season 1, audiences have not only seen Ruth survive but eventually come to thrive in that world. Her strength will only continue to grow in the future seasons of Ozark.
What to expect in 'Ozark' Season 4
The fourth season of Ozark has yet to be confirmed. But if — or, more likely, when — it eventually does get the green light, Mundy has some ideas as to where he'd like Ruth's character to go. "I think it will be about whether or not Ruth really can create something of her own that she wants and is sustainable, or if she wants something else," Mundy explained. "And I think [season 4] will be about if the Byrdes can turn the biggest mistake of their lives into this huge advantage, and how much will karma catch up with them if they do?"
Ruth will re-learn to trust her instincts
Garner's interpretation of Ruth has always been rooted in growth. For season 3, Garner wanted to ensure Ruth continued to grow into a "more sensitive, vulnerable, and gentle" person. That growth was heavily influenced by the feelings she developed for Wendy Byrde's brother, Ben Davis (Tom Pelphrey). "She always has that wall, and with Ben, she put down that wall, because she actually needed to be loved because she lost everybody in her life," Garner explained to IndieWire.
As for Garner's plan for her character in season 4, she didn't want to say too much about where Ruth is headed. When season 3 ended, it was clear Ruth wanted to move away from the Byrdes, who had crossed her one too many times. "Ruth has a really good intuition and Marty and the Byrdes kind of took over that and she stopped listening to [herself]," Garner said. "[In] Season 3, she made the mistake again [of] not listening to her gut, going with the Byrdes, doing all this stuff for the Byrdes, and [now] she's done with it," Garner continued. "In Season 4, she wants that independence back that she had before the Byrdes came in. She thought she was going to be stronger with the Byrdes, but in reality, that wasn't the case. She's realizing that, and that's what Season 4 is going to be."
Fans are eager to see how Ruth regains her confidence and learns to trust herself again. Stay tuned to Showbiz Cheat Sheet for the latest information on Ozark Season 4.