What 'Today Show's' Al Roker Said About Being a Professional Chef For A Day
Al Roker is usually seen at the weather map or the news desk on the Today Show, yet he is sometimes featured in the morning news program's kitchen creating some of his own signature dishes. A self-proclaimed cooking enthusiast, Roker has previously shared that if he wasn't in front of the camera, he'd pursue a career in the kitchen.
In November, Roker had the opportunity to live out his dream of being a chef yet discovered that he may be more suited for meteorology.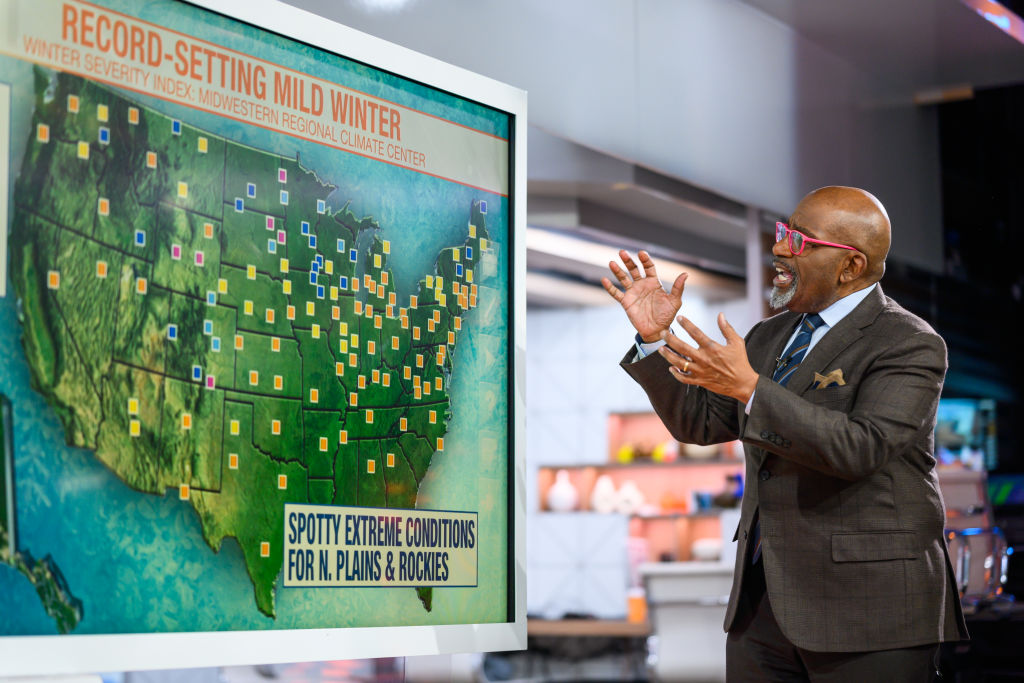 Roker's wish granted
In November, the Today Show launched a series entitled "When I Grow Up," where Roker was able to fulfill his dream of being a chef in a restaurant for the day. The weatherman revealed he would often imagine what it would be like to take on the role of a culinary king.
"You know, wouldn't it be great to be good enough to cook in a professional kitchen? I mean, yeah, you can cook at home and that's great, but can you — can you cut the mustard, no pun intended in, in a professional kitchen?" Roker would wonder, according to Today.com.
J.J. Johnson, head chef of New York City's Henry, picked up on the Today star's culinary aspirations via his many food-related posts on Instagram.
"I hear Al Roker always talkin' about how he wants to be a chef," Johnson said. "I look at his Instagram. He's, like, whippin' and flippin'. But I'm not sure, you know? It's tough in the kitchen." He invited Roker to put his skills to the test in the upscale Manhattan restaurant.
Roker trades his weather map for chef's hat
Roker joined Johnson in the kitchen and was given the official chef's hat and coat, where the head chef put the weatherman to work doing some basic sous chef prep. "If you can't do these things, you can't be in my kitchen," Johnson said.
Though Roker ended up cutting himself while doing some slicing and dicing, the chef said he passed with "flying colors." Johnson proceeded to teach Roker how to make egg rolls, and a scallion and Portuguese pork sausage omelet.
While he thoroughly enjoyed the experience, Roker realized he was more of a meteorologist than a master chef. "I think — as — as a chef, I'm a fantastic weatherman," he joked, then noted that the responsibility of being a chef can be overwhelming.
"I mean, the pressure in there is … I could never do this," the Today co-host admitted. "Maybe — maybe if I practiced for years, but that is, I mean, it's a dance … just the memorization. They keep callin' out items. Things keep spittin' out constantly. It's crazy. I mean, I'd be in a knife fight every day."
Why Roker likes to keep it simple
Roker tends to favor more rustic types of dishes over fancy, intending to make his recipes accessible for home cooks.
"For me, whether it's in a book or on TV, a recipe has to be simple," he told Food & Wine in 2015. "I have a short attention span, so to open a cookbook and see a recipe that goes on for three to four pages, well, I've lost interest. Most of mine fit on one page, one-and-a-half, tops."
The television personality aims for culinary creations that are quick and enjoyable to make rather than overcomplicating the process. "Both the chili and the sweet-potato poon don't take that long," Roker said. "The recipes don't have a lot of ingredients, and they don't require fancy techniques, just basic cooking skills. This keeps them fun and accessible. If it's a chore, then it's boring."
Though he's choosing to use his weather map over a whisk as his full-time job, viewers can still enjoy Roker's frequent cooking segments on Today!