What Tom Brady Keeps in His Fridge
Tom Brady's known for what he does and doesn't eat. Considered by many to be the greatest NFL player ever, Brady's eating habits play a major role in his success. At the age of 43, he's one of the oldest players in the league and also one of the winningest. So what does Brady keep in his fridge? 
Tom Brady eats 'lots of vegetables' but he's not vegan or vegetarian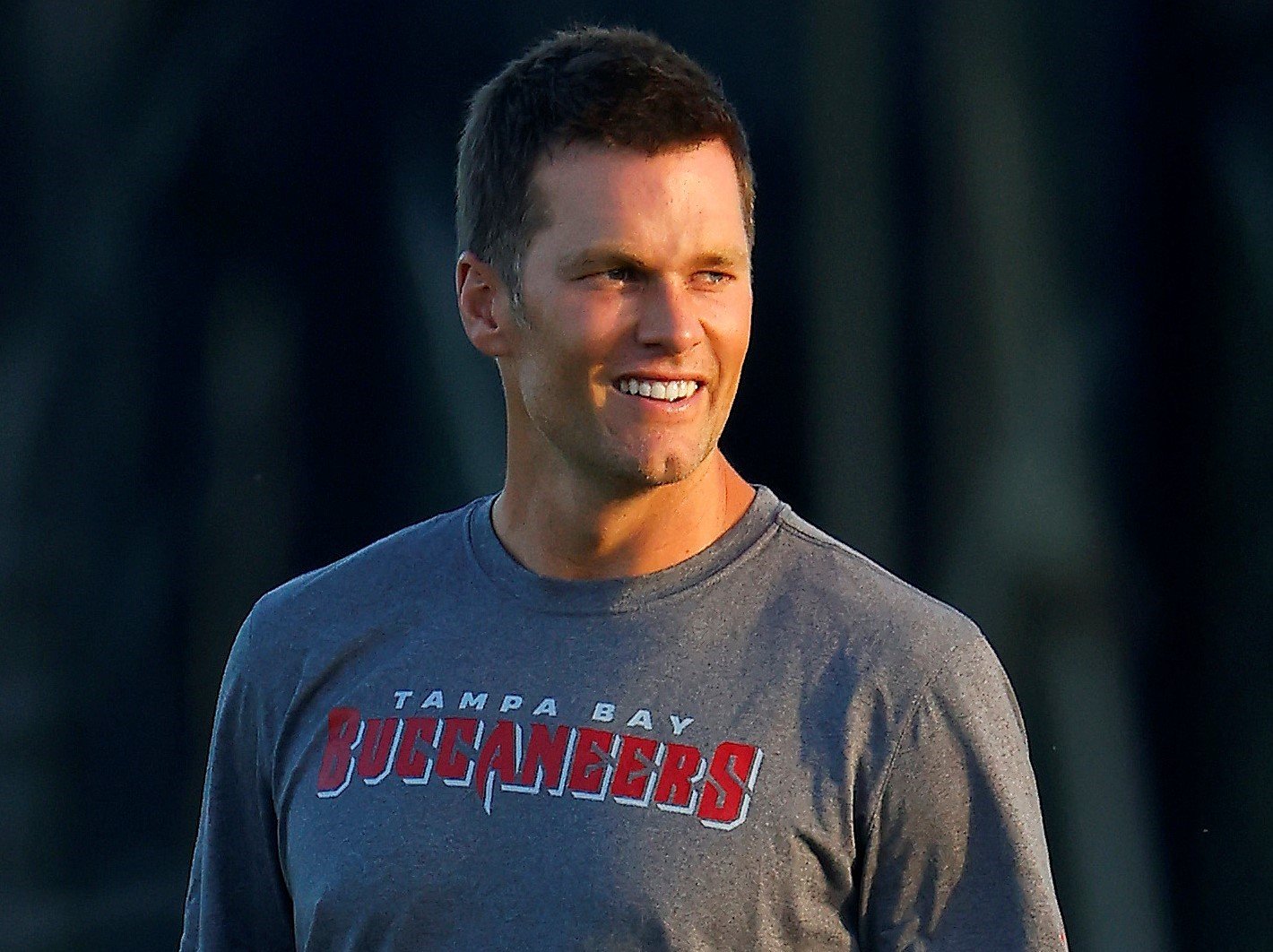 The quarterback for the Tampa Bay Buccaneers is all about eating anti-inflammatory foods. According to Allen Campbell, personal chef to Brady, his supermodel wife Gisele Bündchen, and their kids, the NFL player won't eat tomatoes, peppers, mushrooms, or eggplant because they aren't anti-inflammatory.
When he sits down for a meal Brady's plate is filled with fresh, organic vegetables. However, just because he eats a lot of vegetables doesn't mean they're all he eats. 
"When people ask if I'm a vegan or a vegetarian," Brady told TB12 Sports, "I tell them no, decidedly not."
Approximately 80% of what Brady eats is plant-based. The rest is lean meats including organic steak, duck, chicken, and salmon. On any given day, Brady wakes up at 6 a.m. and drinks water with electrolytes. Then comes a fruit smoothie.
After a morning workout, he has protein powder with almond milk. For lunch, he might have salmon, whole grains, and "lots of vegetables." The rest of the day he snacks on nuts and seeds and more protein drinks. For dinner, it's another variation on lunch. 
What's in Tom Brady's fridge is no surprise
Brady opened up his fridge in a 2019 YouTube video for Men's Health. No surprise here, his fridge is filled with fruits and vegetables. Specifically grapes, blueberries, apples, and pears as well as cucumbers, kale, and spinach. Basically all the ingredients Campbell might use to make a meal for Brady. Not in the fridge but in Brady's cabinets is TB12 electrolytes. He adds just a little bit to his water.  
While there may never be a pizza box taking up real estate in Brady's fridge, he does eat pizza — and bacon — from time to time. Brady once told Men's Health he has a more relaxed approach to food. 
"If I'm craving bacon, I have a piece. Same with pizza. You should never restrict what you really want. We're humans, here for one life," he said. "What's changed as I've gotten older is now if I want pizza, I want the best pizza. I don't eat a slice that tastes like shit and then wonder, 'Why am I eating sh*t pizza?'"
Tom Brady has a take on a childhood classic before games
As a newcomer to the NFL, Brady ate nachos before games. Yes, really. But now those days are long gone. The quarterback doesn't eat food that's better suited for a tailgate before taking the field. Instead, he continues with his plant-based approach to eating. He has a fruit smoothie and an almond butter and jelly sandwich. 
Brady plays in Super Bowl 55 on Feb. 7, 2021. The Tampa Bay Buccaneers face off against the Kansas City Chiefs starting at 6:30 p.m. on CBS.