What Unflattering Nickname Did Princess Diana Have For Camilla Parker Bowles?
Prince Charles and Princess Diana's marriage is one of the most talked about relationships of all time. Their unhappy union was riddled with scandals and affairs that ended up becoming public knowledge.
Diana admitted that she knew about her husband's affair with his former, flame, Camilla Parker Bowles, during her explosive Panorama interview in 1995 when she said, "Well, there were three of us in this marriage so it was a bit crowded." Charles and Camilla carried on their affair for several years even after Diana found out and for that, the princess gave her nasty nickname.
Here's how the Princess of Wales found out about their affair and the unflattering nickname she had for her husband's mistress, plus what Camilla called Diana.
How Princess Diana found out about the affair
The princess discovered Charles was seeing his ex-girlfriend again just before her wedding day after learning he bought Camilla a piece of jewelry.
"Someone in his office told me that my husband has had a bracelet made for her," Diana said. "I walked into this man's office one day and I said, 'Ooh, what's in that parcel?' And he said 'Oh, you shouldn't look at that'. So I opened it and there was the bracelet … I was devastated, and I said 'Well, he's going to give it to her tonight."
The bracelet was engraved with the letters G and F, which stood for Gladys and Fred — the code names Charles and Camilla had given one another.
Diana claimed that when she confronted Charles he acted as if it was perfectly fine for him to see another woman because of his royal status. "I refuse to be the only Prince of Wales who never had a mistress," he told her.
The nasty nickname the princess gave Camilla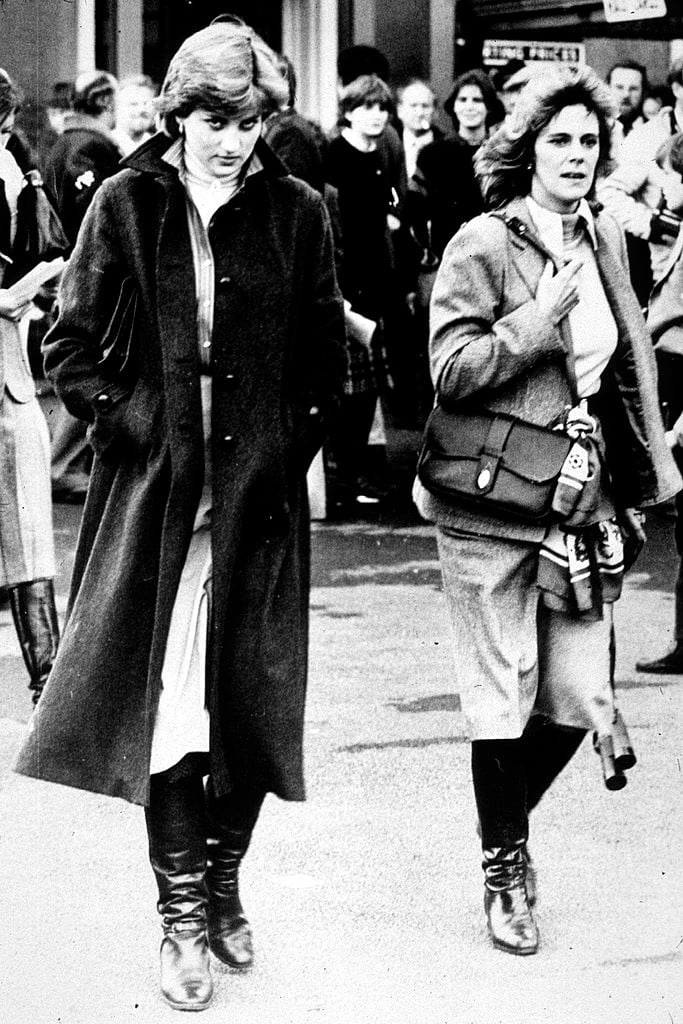 The two continued their affair and Diana ended up giving Camilla a nickname which she told her friend Simone Simmons about. In her book, Diana: The Last Word, Simmons wrote that the princess referred to Camilla as "the Rottweiler."
According to the book, Diana said she gave her that name "because she looks like a dog — and because once she has got her teeth into someone she won't let go."
But Diana reportedly wasn't the only one name-calling. Royal author Tom Bower claimed that the now-Duchess of Cornwall had an equally unflattering name for the People's Princess. Bower said Camilla labeled Diana a "mad cow" after she did the Panorama interview.
He added that Camilla told people that the princess had "little right to complain about her affair with Charles, since she had been 'working her way through the lifeguards.'"
Princess Diana died tragically following a car crash in Paris on Aug. 31, 1997. Prince Charles and Camilla tied the knot on April 9, 2005.
Read more: Did Prince Charles' Sister Princess Anne Have An Affair With Camilla Parker Bowles' First Husband?
Check out The Cheat Sheet on Facebook!