What Was Amy Winehouse Worth at the Time of Her Tragic Death?
Some losses still sting, even decades later. Soulful singer Amy Winehouse is shaping up to be one of those tragic celebrity losses. It's been almost nine years since her passing, but it still hurts like it was yesterday.
Winehouse was found dead in her home in London on July 23rd, 2011. Her death was the culmination of a very troubled life. Winehouse made a lot of money in a relatively short career.
Despite international fame and fortune, she couldn't buy the help she needed. Her early demise means her parents inherited her entire estate.
Amy Winehouse's estate was worth $4.6 million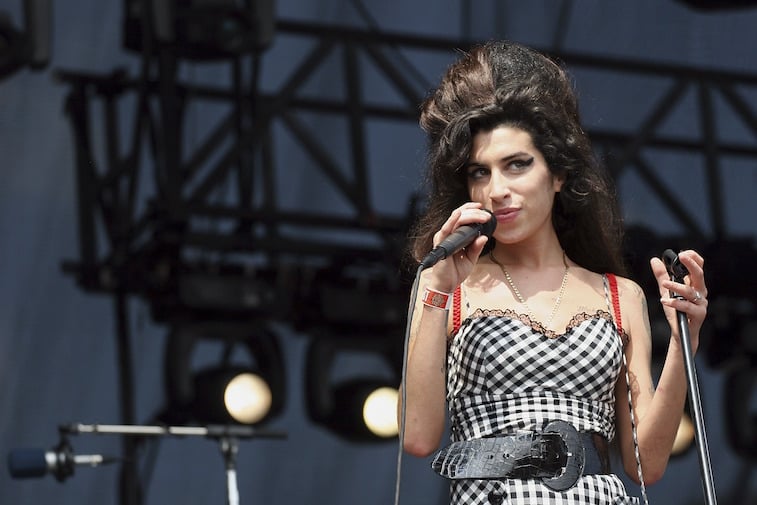 No parent wants to outlive their child. Winehouse's mother and father tried hard to help their daughter beat her addictions. According to The Guardian, Winehouse was born to working-class parents. Her father was a taxi driver and her mother worked as a pharmacist. She was a London native, and showed incredible talent from a young age. Unfortunately some of her early years foreshadowed the trouble she would have as an adult.
She was accepted to a prestigious school for artistic children, the Sylvia Young Theater School. However, she reportedly was later expelled, though the school has since denied expelling her.
She kept studying, and in 2002 signed a deal with a record label. A year later she released her first album. "Frank" went platinum in the UK. Winehouse's second album, "Back to Black," would be even more successful. Unfortunately it would also mark the beginning of the end for Winehouse. It would win her countless awards, but she also had to cancel her US Tour after being admitted to rehab.
Despite a hard fight, addiction took Amy Winehouse's life
The rest of her life would be a constant battle with addiction. She was involved in public fistfights, arrested numerous times, and went back and forth to rehab. None of it worked.
She was forced to cancel another tour in 2011, this time in Europe, after she was too drunk to perform one of her shows. That was a few short months before her untimely death.
All told, her career really only lasted nine years. During that short run, she made an impressive $4.6 million dollars. Her parents inherited all of it. Winehouse had no will, so by law her estate went to her closest relatives. Winehouse was 27 at the time of her death.
In 2002, the same year Winehouse released her first album, she also met the man who would one day be her husband. Winehouse and Blake Fielder-Civil had a rocky relationship to say the least.
The two were on-again, off-again for a long time, before officially marrying in 2007. That's the same year Winehouse was forced to cancel her US tour.
Amy Winehouse's ex-husband did not inherit any of her money
The album "Back to Black" was inspired by Winehouse's relationship with Fielder-Civil. Anyone who is familiar with it knows that the album is sad and soulful, so not exactly the kind of material that usually comes out of a healthy relationship. The two were notorious for their public fights.
Fielder-Civil did not inherit any money after Winehouse's death, despite the fact that they were married when she made the bulk of her fortune. Winehouse's parents were unlikely to share her inheritance with him, since according to Billboard, they blame him for her drug use.
Even though they know she had her issues before the two got together, apparently Fielder-Civil introduced her to harder drugs.
Although Fielder-Civil outlived Winehouse, he doesn't seem to be doing much better with his addiction issues. A year after Winehouse's death, he was in a coma thanks to a drug overdose. He survived, and a few years later Fox News reported that he tried to make a claim against Winehouse's estate.
Late last year he was in the news again for setting fire to his own apartment.