What Was Daisy Ridley's Job Before She Became Rey in 'Star Wars'?
Before she was a Star Wars actress, appearing as a main character in The Force Awakens, Daisy Ridley worked as a local bartender (and a pretty good one, if she does say so herself.) Here's what we know about this performer and her job before Star Wars.
Daisy Ridley appears in 'Star Wars: The Force Awakens' as Rey
She's just a scavenger from Jakku but she became much more than that. Fans learned about Rey with the first movie of the Star Wars sequel trilogy, The Force Awakens. She eventually brought balance to the force, killing the Emperor and bringing Ben Solo back to the Light Side.
The Jedi character was portrayed by British actor, Daisy Ridley. This was one of the actor's first major roles, causing her to quit the job she already had at a local London pub. (She did return to her roots for the Star Wars Wrap Party, though.)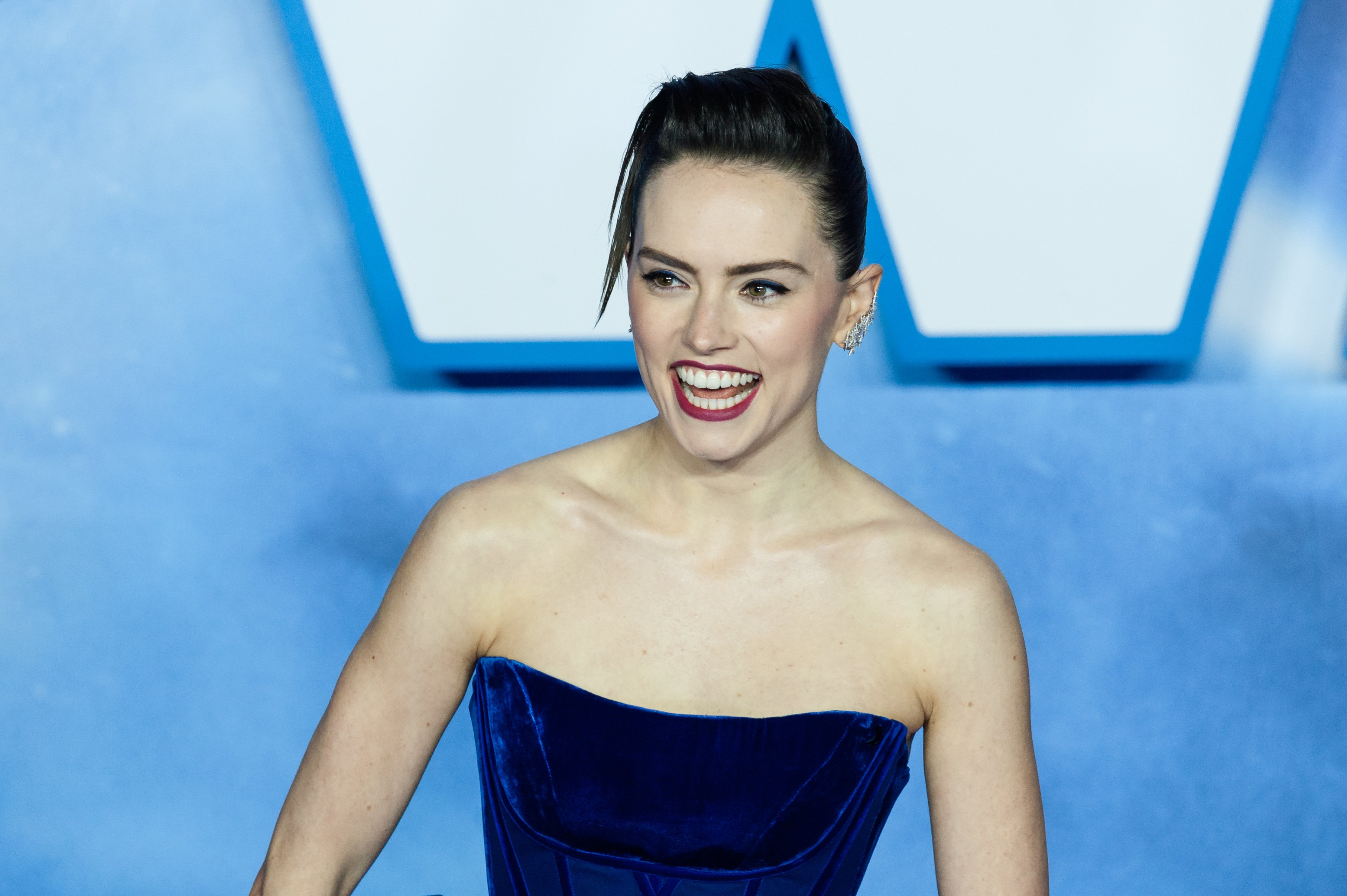 Before Daisy Ridley was an actress in 'Star Wars,' she worked as a bartender
This actor wasn't always a Force-wielding Jedi, though. Although she had a few roles before appearing in Star Wars, Daisy Ridley mostly worked as a bartender in the United Kingdom. 
According to CNBC, the actress was working at a London pub making under $10 an hour prior to landing the role in Star Wars: The Force Awakens. According to an interview with Jimmy Fallon, she was pretty good at her job, too.
"Not to float my own boat, but I'm a really good bartender, because I worked in two different pubs for, like a year-and-a-half, in a rowdy London district," Daisy Ridley said during NBC's The Tonight Show Starring Jimmy Fallon in November 2017.
Daisy Ridley reprised her role for a number of 'Star Wars' movies
Following her appearance in The Force Awakens, this actress reprised her role for two more Star Wars movies. That includes The Last Jedi and The Rise of Skywalker, both of which she appeared alongside Adam Driver, Oscar Isaac, and John Boyega. 
"It was so sad to finish [Star Wars]," Ridley told Entertainment Weekly during an interview on Aug. 27, 2020. "When the film was released, I was like, 'Oh my God.' It was such a huge chapter."
The entire journey with this franchise lasted about 5 years, ending with Daisy Ridley appearing in other movies outside of Disney. Although it's still in the works, fans look forward to finally seeing the movie with Ridley and Tom Holland, Chaos Walking.
Fans can see Daisy Ridley in Star Wars movies, including The Rise of Skywalker and The Force Awakens, which are available on Disney+. To learn more about Disney's streaming platform, visit their website.