What Was In Kylie Jenner's Fridge In Her Viral Office Tour Video?
What was the secret drink in Kylie Jenner's fridge in her office tour? We're exploring all the beverages.
Have you watched Kylie Jenner's office tour video yet? If you missed it, the beauty mogul posted a YouTube video on Oct. 10 showing off her massive workspace, which features pink accents, a playroom for her daughter, Stormi, multiple makeup studios, a salon, and more.
But the best part? Jenner's giant beverage refrigerator. The fridge contained all kinds of drinks, ranging from flavored water to sports drinks to fruit juices. It also held Jenner's all-time favorite beverage, which she chose to keep a secret given that it's already "really hard to find." But fans are curious than ever to find out what it is.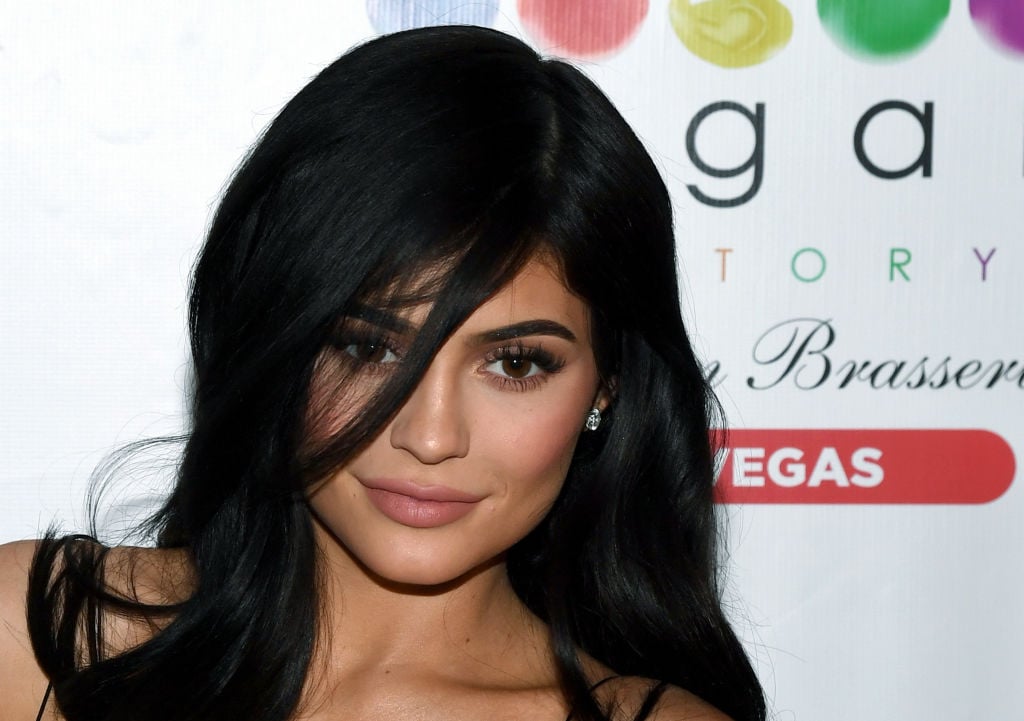 Inside Kylie Jenner's refrigerator
In the video, the Kylie Cosmetics founder showed off her fridge and its various options for her staffers. 
Among those products are Ocean Spray Cranberry Juice, Snapple Iced Tea, Coke beverages, Gatorade, Vita Coco Coconut Water, JUST Water, Pedialyte, Happy Planet Oatmilk, San Pellegrino, REBBL (adaptogen-infused drinks), Simply Beverages, Perrier (carbonated mineral water), Essentia (alkaline water), and Once Upon a Farm (organic baby foods).
Jenner also held up a bottle that appears to have a yellow label but refused to identify it. "I'm actually not gonna show you guys this," she said, holding up the container. "We have to blur that out because it's my favorite drink and it's really hard to find. It's always sold out, so I can't show you guys. But maybe I'll share my secret one day."
Fans demanded answers
After watching the video, many fans took to social media to demand answers from the reality star.
"WHAT IS IT?" one person tweeted.
"WE NEED TO KNOW," another added.
Though Jenner refused to name the drink, there are guesses that it is Guayaki Yerba Mate. 
"i'm sorry @KylieJenner but we know about the yerba mate," one Twitter user teased.
We can't guarantee that it is Guayaki Yerba Mate, though. As of writing, Jenner has not yet confirmed or denied the guess.
More on Jenner's tour
Another thing people can't stop talking about is Jenner's "singing" debut. The moment happened when she went to wake Stormi, whom she shares with her ex-boyfriend, Travis Scott, up from a nap.
"We're going to wake Stormi up and get out of here and show you guys her room," Jenner told the camera before entering her daughter's room and turning on the lights. "Rise and shine," Jenner sang. But it didn't sound so great to many viewers. Almost immediately, fans and critics alike poured over the moment and began making memes out of it. Even celebrities, including Miley Cyrus and Ariana Grande, joined in.
But Jenner took it in stride, even sharing memes on her Instagram page. Reports say that she also filed to trademark the phrase, essentially meaning that more "Rise and Shine"-branded products are on the way.
There are plenty of other exciting things in the office video, too. From Jenner's makeup wall to her extravagant glam room, you won't want to miss it. Scroll back up to watch.