What Was Jennifer Aniston's First Movie? It's Perfect For A Halloween Viewing
We now know we'll likely never see Jennifer Aniston in a Marvel movie after her recent comments. (Not that it seemed likely before, but with the MCU, you never know.) But what seems even less plausible would be her in a horror film. Well, you're in luck, because one exists. Here's the first movie Aniston ever starred in.
Aniston became famous for 'Friends'
While some actors have various different projects that give them a boost over the years, Aniston's path to fame was much more direct. After a string of failed TV pilots, she landed the role of Rachel Green in the NBC sitcom Friends. And the rest is history.
No one ever could have expected just how popular the show would be, and Aniston was the most popular of its stars. To this day, it's still the role she's best known for, despite her thriving career in the years since.
Since then, she's become a movie star
While she was on Friends, Aniston started to get into film. She had quite a few wins during those days, and then, once Friends came to an end in 2004, she had even more. Aniston is now known as a movie star, exclusively.
Over the years, she's stuck almost exclusively with comedy, with the occasional foray into drama with movies like Cake. She has also made a few guest returns to TV, but often only when it allowed her to work with her former Friends co-stars, like with Courteney Cox in Cougar Town.
Aniston's first film was 'Leprechaun'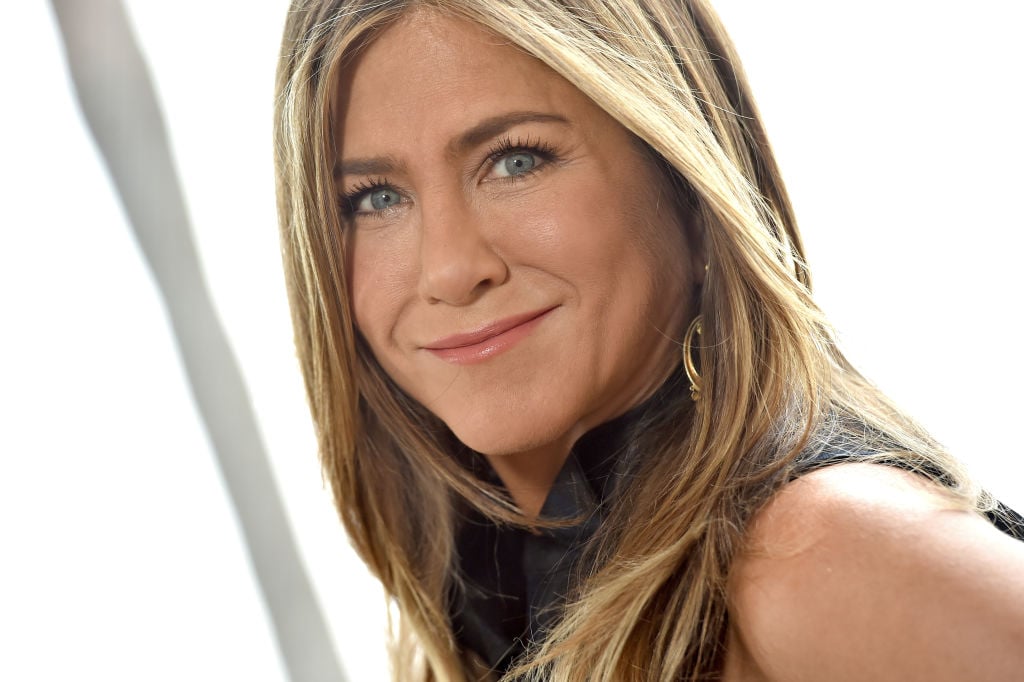 Friends premiered in the Fall of 1994. The year prior, 1993, brought with it her feature film debut, in the horror-comedy Leprechaun. Yes, you read that right: Jennifer Aniston starred in a movie about a leprechaun.
In the movie, Aniston portrays Tory Redding, a Los Angeles teenager who goes to spend the summer with her dad in an old farmhouse in North Dakota. As it turns out, a leprechaun has been trapped in the basement, and when he gets free, he'll do anything to get his gold — even kill.
What she's said about the movie since
Even though, as you can tell from the description, the film is ridiculous from start to finish, it was still a pretty big win for Aniston at the time. It was her very first movie, and she was second-billed (after the leprechaun himself, played by Harry Potter's Warwick Davis).
As it turns out, Aniston was optimistic at the time. She recently told Howard Stern on his show recently, "I really thought I arrived when I did Leprechaun…It was a big deal!"
However, she's changed her opinion since. Aniston said that when she and ex-husband Justin Theroux were dating, he made her watch it. "I just kept walking in and out [of the room], cringing," she said.
Here's where you can watch 'Leprechaun'
Sadly, Leprechaun isn't available for streaming on any of the usual channels like Netflix or Hulu. However, if you're willing to shell out a little money for this absurd flick, perfect for Halloween viewing, then you're in luck.
For just $3.99, the flick is available to rent on Prime Video or YouTube. It's a quick 91 minutes long, and who knows? You may even decide to keep watching with the many, many sequels that came after it (sadly, none of which included Aniston).