What Was John Lennon's Biggest Hit as a Solo Artist?
By early 1970, The Beatles were on their last legs as a band. The previous September, during a particularly hostile meeting, John Lennon had told the other members of the group that he was leaving.
That didn't strike anyone present as a big surprise. After all, a disgruntled George Harrison had quit the group for a while during the Let It Be sessions earlier in '69. Meanwhile, everyone in the band (Ringo included) had solo projects going.
But when John released the "Instant Karma" single in February '70, you could picture what his solo career would be like. It sold a million copies, outperforming all other Beatles solo efforts to that point. In the coming decade, he'd release nine top 10 singles and three No. 1 albums.
"Instant Karma," which peaked at No. 3 (while "Let It Be" sat one place ahead), hinted of the success John would have. Here were his biggest hits after leaving The Beatles.
'Double Fantasy' hit No. 1 in December '80 and held for 8 weeks.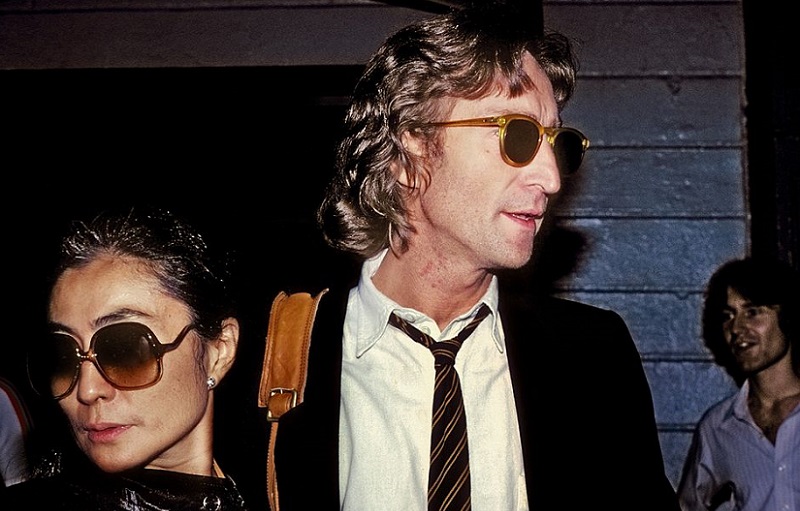 While John topped the Billboard 200 with three albums on his own, his biggest hit was Double Fantasy, a record released with Yoko Ono sharing equal billing. It hit record stores in November '80 and debuted at No. 25 in the first week of December.
Following John's death on December 8, Double Fantasy quickly climbed to No. 1 before the end of the month. It held the top spot for eight weeks, until late February '71. Before its run was finished, it would spend a total of 77 weeks on the charts.
After Double Fantasy, Lennon's biggest hit was the Imagine album from '71. The hit title track, along with "How Do You Sleep?" which skewered Paul McCartney, sent the record to No. 1 in October of that year. It hung around the charts for nearly a year.
Lennon's third No. 1 was 1974's Walls and Bridges, which took the top spot in November and charted for over eight months.
Lennon's biggest hit single was '(Just Like) Starting Over.'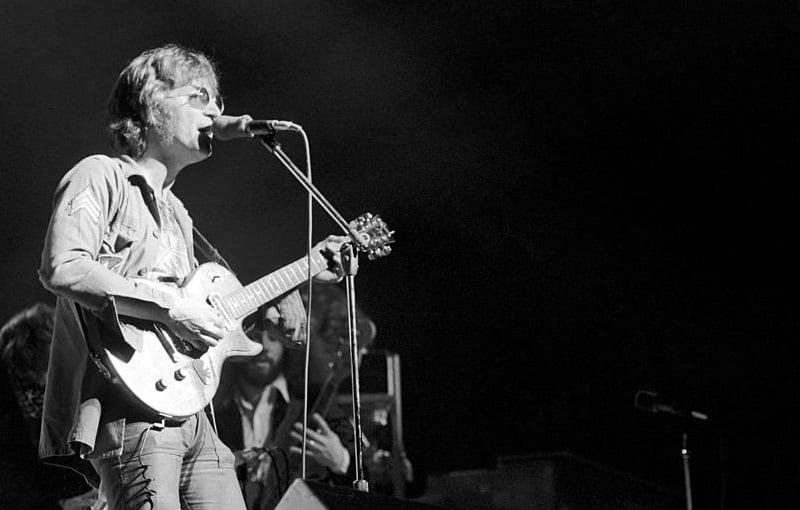 If you go by No. 1 singles, John was actually the last Beatle to top the Billboard Hot 100 chart. "Whatever Gets You Thru the Night," a jam with Elton John and the Plastic Ono Nuclear Band, landed there in November '74.
However, his biggest hit single overall was 1980's "(Just Like) Starting Over" from Double Fantasy. At the time of John's death, it had already entered the top 10. By the end of the month, it landed at No. 1 and hung around the charts a total of 22 weeks.
"Woman," a posthumous single that reached No. 2 in early '81, stood as his next-biggest success. "Instant Karma" and 1971's "Imagine" were John's No. 3 hits when he passed away.
Fans of Lennon — and classic rock in general — might wonder about the John Lennon/Plastic Ono Band release of December '70. That album, which remains among the best works by a former Beatle, blew away critics and most listeners with tracks like "Mother" and "God."
As John confidently predicted, that album has stood the test of time (unlike Paul's early solo works). But it didn't catch on with every fan from the "I Want to Hold Your Hand" days. John's masterpiece peaked at No. 6 in early '71.
Check out The Cheat Sheet on Facebook!