What Was Kim Kardashian's First Job?
Kim Kardashian has built an empire around herself as a brand. Her family's reality show, Keeping Up with the Kardashians (KUWTK) has been on for more than a decade. But there was a time when Kardashian was clocking in and clocking out at a more normal job. What was Kim Kardashian's first job you ask? Keep reading to learn the answer.
What was Kim Kardashian's first job?

In a July 2018 interview with Wealthsimple, Kardashian reminisced on her first job.
"I got a job when I was 16. It was at a clothing store," Kardashian said. "I had crashed my car, and before I got another car my dad made me sign a contract that if I hit the car I was responsible for taking care of it. I had no money, so I had to go get a job, pay for it."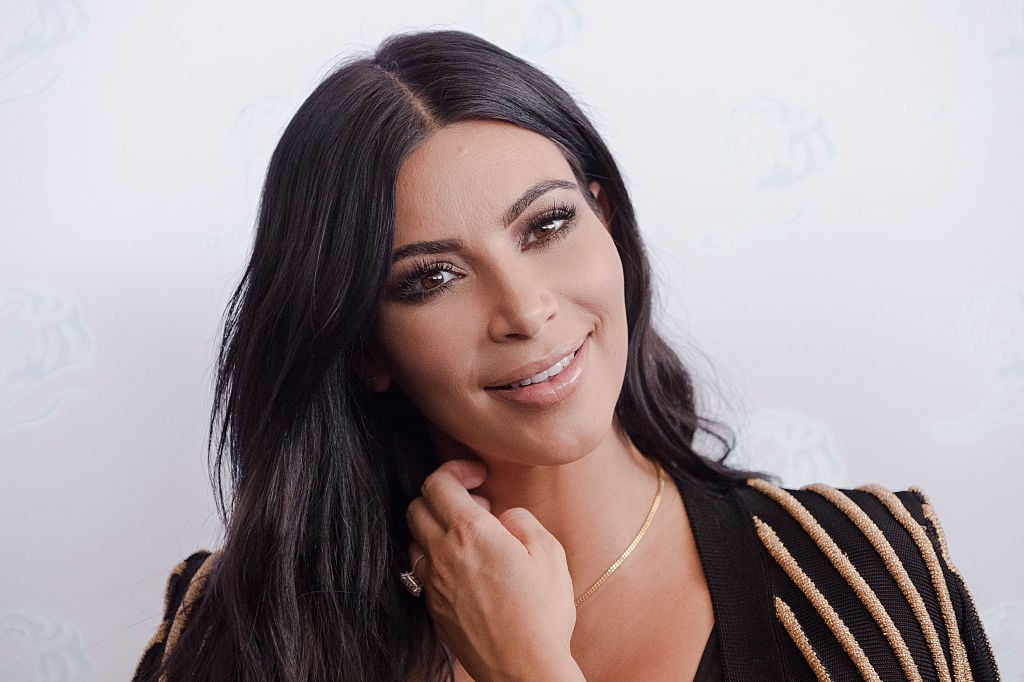 Her first job was at Body, a trendy clothing store in California. Kardashian told the publication Body was similar to DASH, the boutique she had with her sisters, Khloe and Kourtney, that's now closed.
"It was right in Encino, and I used to spend every paycheck there if I didn't have to take care of things," she said. "I loved it. I worked there for four years and helped them open up a store in Calabasas."
Kardashian had three jobs
In her spare time, Kardashian worked in the office of her father, Robert Kardashian. Kardashian's dad was a lawyer who became famous after he joined the defense team of his friend, O.J. Simpson when he was charged with killing Nicole Brown and Ron Goldman.
In addition to working at the store and helping her dad out, she had another job. Kardashian sold items on eBay.
"I always was working. I never asked people for money. That was never really my thing. I always just figured it out," she said. "The way that my parents taught me was, 'Hey, when you're 18, you've seen this lifestyle, I'm sure you're going to want to upkeep it. If you're going to want to live this way you're going to have to get a job.'"
She worked for Paris Hilton
Later, Kardashian worked for her friend Paris Hilton as her stylist and assistant, according to Bustle. She can be seen on The Simple Life, Hilton's reality show with Nicole Richie,performing menial tasks.
She 'never stopped working'
Kardashian told Wealthsimple she "never stopped working" after she got her first job at the clothing store.
Today, she has her KKW Beauty company that repeatedly sells out when a new product is released. But it's not as successful the makeup line of her younger sister, Kylie Jenner. She released a game, Kim Kardashian: Hollywood, in 2014 which has been extremely lucrative for her. She's got her own line of emojis appropriately called Kimojis, among other endeavors.
Kim Kardashian's net worth
Today, Kardashian doesn't have to ask anyone for money. Her net worth is estimated to be $350 million. She makes approximately $15 million from KUWTK and supposedly gets a $5 million bonus every time her husband, rapper Kanye West, makes an appearance on the show. Annually, she makes about $80 million.