What Was Marilyn Monroe's Real Name?
Marilyn Monroe was a huge icon in the 1950s. She rose to fame as a movie star and model known for her beauty and sex appeal, which captured the hearts of people everywhere. Her popularity proved to be extremely long-lasting as well.
Even though it has been decades after her death, "Marilyn Monroe" is still a name that anyone would recognize. However, what a lot of people might not know is that this was only her stage name.
Marilyn Monroe's real name and early life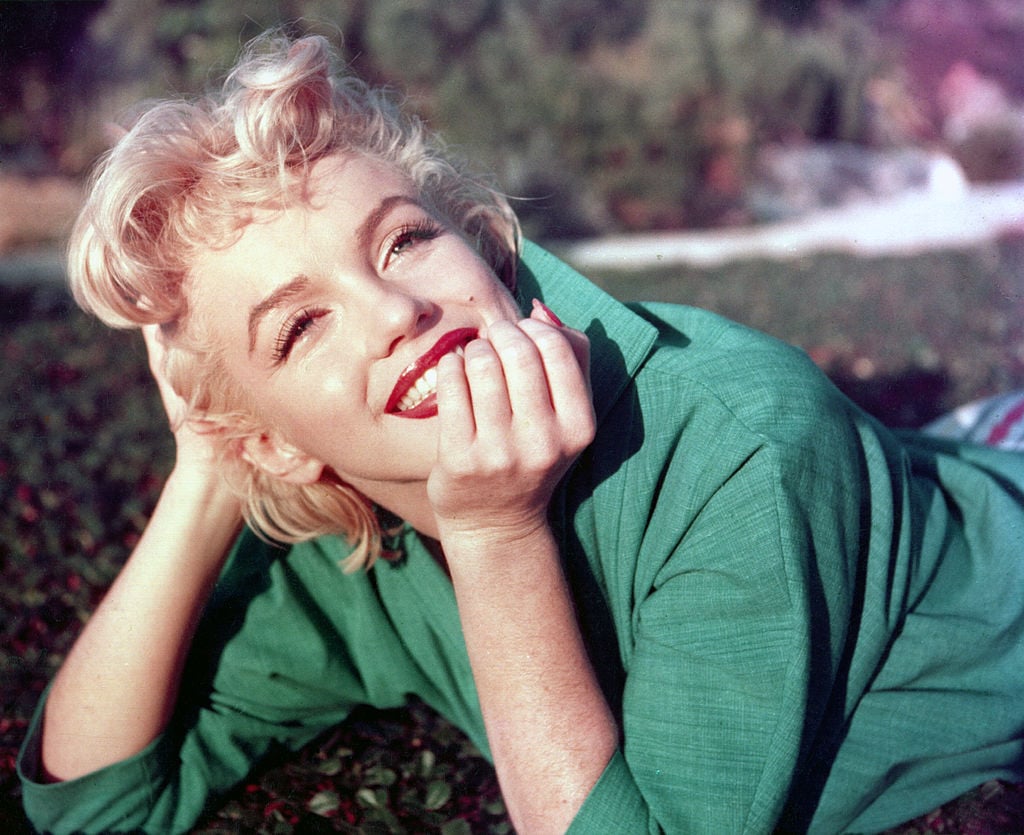 Monroe was born on June 1, 1926, as Norma Jeane Mortensen. Her mother was Gladys Pearl Monroe and her father's identity remains a mystery. Many people believe that he was a man named Martin Edward Mortensen, who had a birth certificate of Norma Jeane with him listed as her father.
Nevertheless, Gladys eventually divorced him in 1928 and went on to marry a man named John Newton Baker. Afterward, she and her daughter changed their last name both to Baker.
Monroe's childhood was a rough one. Her mother suffered from paranoid schizophrenia, which left her unable to care for her. Gladys was committed to a hospital in the 1930s, and Monroe ended up living with different people, from foster parents to family friends. She even lived in an orphanage for a while.
At the age of 16, Monroe married a 21-year-old man named James Dougherty in order to avoid returning to an orphanage. Monroe adopted his last name and became a housewife, but she did not like the marriage so much.
In 1944, Monroe began modeling after her husband joined the military. Because of her figure, she shot mostly photos for pin-ups and men's magazines. She also divorced Dougherty in 1946 since he did not support her career.
Why Marilyn Monroe adopted her stage name
As a model, she reportedly sometimes went by the name Jean Norman. However, she was eventually signed to 20th Century Fox on an acting contract. This was when she chose to adopt the name "Marilyn Monroe," as per a suggestion from Ben Lyon, an executive at the company.
The first name "Marilyn" was chosen by Lyon, who thought young Norma Jeane reminded him of Broadway star Marilyn Miller. The last name "Monroe" came from Monroe's mother's maiden name.
Later on, she would marry a man named Arthur Miller in 1956 and become known as Marilyn Monroe Miller.
Marilyn Monroe's successful career
After signing with 20th Century Fox, Monroe started appearing in films, though she did not get much recognition. The studio eventually dropped her.
She then became a huge star after appearing in a Playboy magazine in 1953. Monroe was the magazine's first centerfold model, which allowed her to become well-known to many readers.
Afterward, Monroe's acting career took off. She started appearing in films such as Niagara (1953), Gentlemen Prefer Blondes (1953), and The Seven Year Itch (1955). Monroe was famous for her sexy-yet-childlike demeanor, which left fans wanting more.
Marilyn Monroe's tragic death
While Monroe seemed like she had a promising career at the time, it did not end up lasting for very long. At some point, those who worked in the film industry began complaining about her work ethics. She was known for skipping work, which led her to be fired from a few movies.
Her career was in a decline when she passed away in 1962 at the age of 36. While some conspiracy theorists believe that she was murdered by the Kennedy family, ultimately, the official cause of death for Monroe was determined to be a drug overdose.