'NCIS': Who Has a Higher Net Worth — Gary Glasberg, Donald P. Bellisario, or Don McGill?
Gary Glasberg was one of the brilliant minds behind the NCIS franchise, but he only served as showrunner from 2011 on. He then became the man behind the successful New Orleans spin-off. His career in entertainment spanned across multiple hit shows as a writer, producer, and showrunner, but does his net worth stack up to creators, Donald Bellisario or Don McGill? Here's a look at each of their net worth estimates.
Gary Glasberg launched 'NCIS: New Orleans'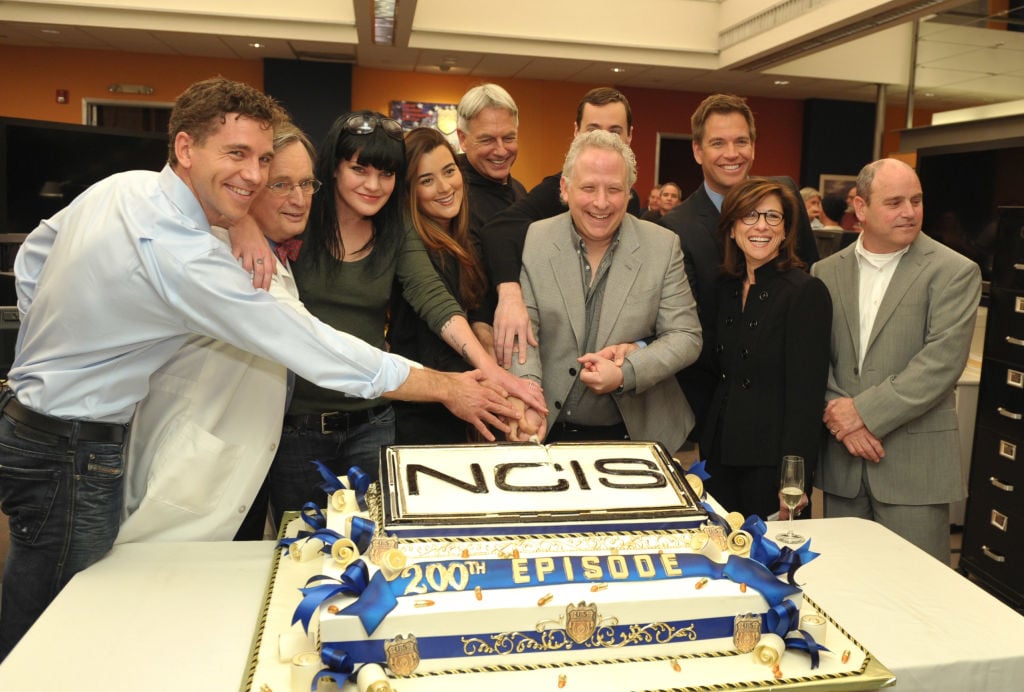 Many knew Gary Glasberg for his work within the NCIS world before he passed away. However, he started out in the '90s writing for animated shows like Power Rangers, Rugrats, Aaahh!!! Real Monsters, and Duckman.
Once his reign over the animated world came to an end, Glasberg entered procedural dramas. If you've never heard his name, the man was responsible for shows like Bones, Crossing Jordan, The Evidence, The Mentalist, and Shark.
Glasberg became the official showrunner of NCIS in 2011. He was integral in the launch of the hit spin-off, NCIS: New Orleans in 2014. Under Glasberg's supervision, "NCIS became the #1 drama in the world and the #1 drama on U.S. television for five consecutive seasons," according to CBS.
"Under Gary Glasberg's oversight, NCIS finished the 2015-16 broadcast season as the most-watched broadcast drama for the seventh straight year," a CBS official said. "The drama averaged 20.2 million total viewers, with its season 13 finale drawing an impressive 18 million — without DVR."
NCIS and NCIS: New Orleans are the last two projects Glasberg worked on as showrunner and executive producer before his death on September 28, 2016. NCIS is in its 17th season while NCIS: New Orleans is in season 6.
It's hard to find Glasberg's exact net worth at the time of his death. A few different sources cite a range of around $2.7 million, at around $42,000 per episode. The range seems low considering the massive success of the franchise. Some reports state his net worth to be closer to $5 million.
Donald Bellisario has an impressive resume, but he's no longer apart of the franchise
Donald Bellisario has many well-known credits to his name. Magnum P.I., Airwolf, JAG, and Scott Bakula's own, Quantum Leap, are just a few listed on Bellisario's IMDb page.
Bellisario's idea for the 2003 JAG spin-off would become NCIS. He even directed an episode, with producing credits in the hundreds. The creator has credits all the way through 2020.
Though, after much tension on-set with star, Mark Harmon, and a lawsuit that involved the Los Angeles spin-off in 2007, Bellisario retired. Later, Bellisario sued CBS, requesting first rights to any NCIS spin-off.
That said, Bellisario accumulated a net worth of $250 million for his work in the entertainment business.
Don McGill helped get 'NCIS' where it is today
Don McGill may not be as well known as Bellisario or Glasberg, but his work includes projects like JAG, CSI, Bull, and Numb3rs for writing and producing.
NCIS is McGill's biggest success to date as the procedural drama is in its 17th season. There are a few different estimates for McGill's net worth ranging from $4 million to as much as $35 million.
Considering Bellisario's numbers, it would make sense if McGill's range fell on the higher end for all those episodes' worth of work. Star of NCIS and co-executive producer, Mark Harmon, has an estimated net worth of $90 million, for comparison.
Although Glasberg and his co-executive producers and co-showrunners aren't even listed on any recent net worth lists, Glasberg and McGill appeared in the 2013 and 2015 lists of "The Most Powerful Showrunners" via The Hollywood Reporter.