Prince Philip's Net Worth When He Died Was Lower Than You Might Think
The world is in shock as the royal family has just announced that Queen Elizabeth II's husband, Prince Philip, the Duke of Edinburgh has passed away. When any royal or celebrity passes away, fans often look back over their accomplishments. Philip accomplished a great deal in the British Royal Navy, as well as alongside the queen. What was Prince Philip's net worth when he died?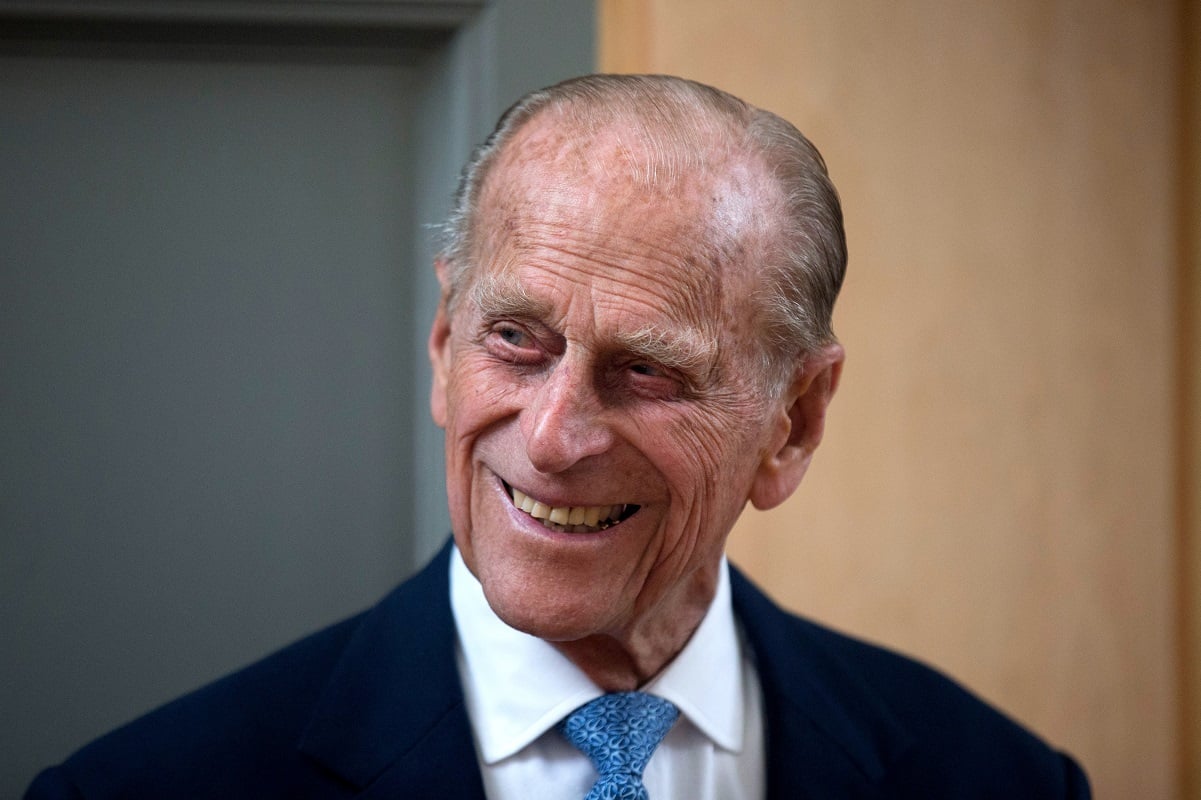 Prince Philip's age at time of death
Today, the royals announced the death of Philip.
"It is with deep sorrow that Her Majesty The Queen has announced the death of her beloved husband, His Royal Highness The Prince Philip, Duke of Edinburgh," the royal family's official Instagram account announced.
"His Royal Highness passed away peacefully this morning at Windsor Castle," the post continues. "The Royal Family join with people around the world in mourning his loss. Further announcements will be made in due course.
Philip was 99.
Prince Philip's early life
Philip was born on June 10, 1921 on the Greek island Corfu to Prince Andrew of Greece and Denmark, and Princess Alice of Battenberg. After Philip's uncle was forced to give up the Grecian throne, Philip and his family ran away to Paris. Philip made the trip in an orange box that was turned into a crib for him.
When his parents separated in 1930, Philip was sent to England to live at Kensington Palace. At 18, he joined the Royal Navy.
Like Prince Harry, Philip saw great success in the military and served with great honor.
"It's easy to look at the military career of a royal male and see it as a rite of passage, but with Philip one needs to look beyond that," Ashley Jackson, a professor of imperial and military history at King's College London said, according to NBC News. "He joined when he wasn't anywhere near marrying the future queen. This was a career path for a Greek prince. This wasn't a brief dalliance in the military. It's important to note that he's clearly an exceptional officer."
Philip served in the Royal Navy from 1939-1953.
In 1947, he became a naturalized British citizen by using the surname Mountbatten, according to CNN. In order to do this, he had to renounce his claims to titles in Greece and Denmark. At the time he was sixth in line for the throne in Greece.
Prince Philip and Queen Elizabeth
Philip and Elizabeth are actually third cousins. They are both the great-great-grandchildren of Queen Victoria.
In July of 1947, King George VI announced Philip and Elizabeth's engagement. In November of that year, the two were married and Philip became the Duke of Edinburgh.
What was Prince Philip's net worth at his time of death?
Though Philip and Elizabeth were rich, they did not live as lavishly as they could have.
"Although Philip was married to the world's richest woman, and accustomed to the highest levels of royal service, he did not live sumptuously, "author Kitty Kelly wrote in the 1997 book The Royals, according to Evening Standard. "His wife was frugal and accustomed to scratchy tweeds and sensible shoes."
Queen Elizabeth II is the richest member of the royal family. According to Forbes, the crown holds nearly $28 billion in assets through "the Crown Estate ($19.5 billion), Buckingham Palace (est. $4.9 billion), the Duchy of Cornwall ($1.3 billion), the Duchy of Lancaster ($748 million), Kensington Palace (est. $630 million) and the Crown Estate Scotland ($592 million)," though none of those can be sold. The outlet also estimated the queen has $500 million in personal assets.
According to Celebrity Net Worth, Philip was worth $30 million when he died.