What Was Princess Diana's First Impression Of Prince Charles?
Though their marriage and life looked like a fairytale from the outside looking in, the union between Prince Charles and the late Princess Diana was full of cracks from the very beginning. While fans of the British Royal family, gazed at the newlywed couple on their lavish wedding day in 1981 –the future King of England and his impossibly young bride, never really had much of a romance to begin with.
Though their marriage would stretch on into the early '90s, ending finally in 1996 just before Princess Diana's tragic death, it had become apparent to everyone by then that this was not the happy partnership everyone had been rooting for. Instead, Princess Diana and Prince Charles had been in a literal war — polar opposites, stuck together and unable to find a way out. Neither the Prince nor Princess of Wales had recovered from their troubled childhoods, and they also had very little in common. In fact, when Princess Diana first laid eyes on her future husband, she was less than impressed.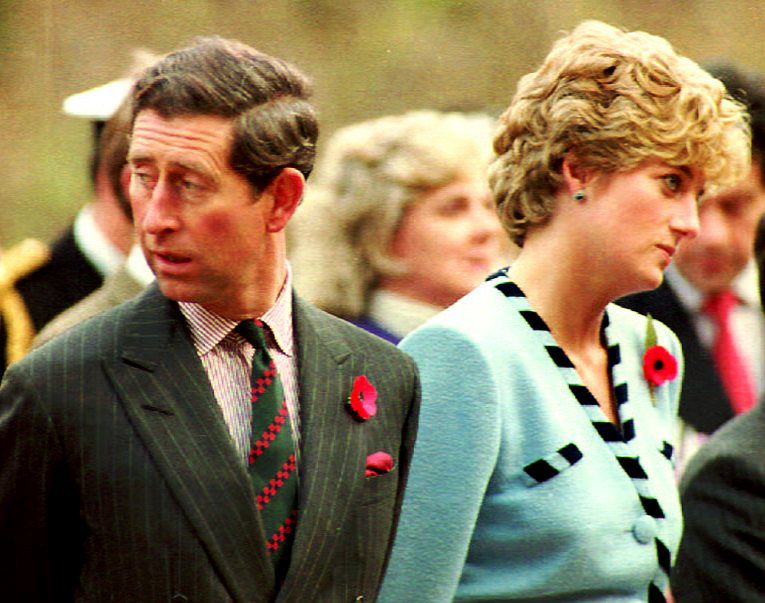 Seeking out her prince charming
The late princess initially met Prince Charles when she was just 16 in 1977. At the time, the prince was courting Princess Diana's older sister, Lady Sarah and nursing a broken heart. His ex-girlfriend, Camilla Parker Bowles had gotten married a few years later, after coming to terms with the fact that she and Prince Charles would never be able to wed.
Princess Diana was always a bit cheeky as a teen. When the prince visited Althorp, the Spencer family's ancestral home that November, she jokingly remarked to her friends that she was going to marry him. In her book The Diana Chronicles, royal author Tina Brown says that when one of the princess' friends asked her why she wanted to marry the future king she replied, "He's the one man on the planet who is not allowed to divorce me."
Feeling abandoned by her parents and in the shadow of her older sister, Princess Diana was always looking for validation.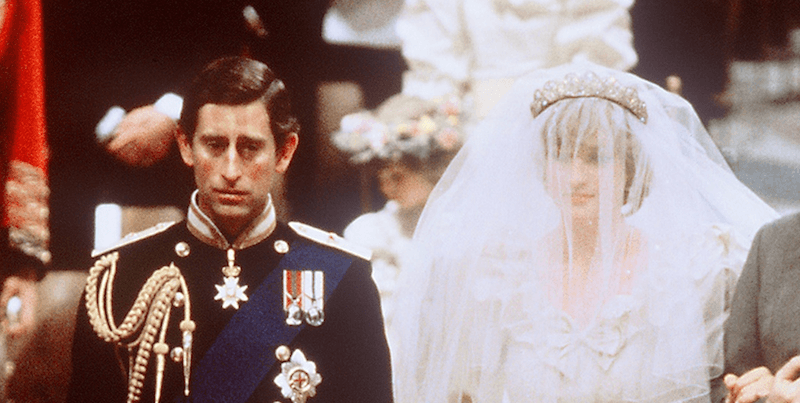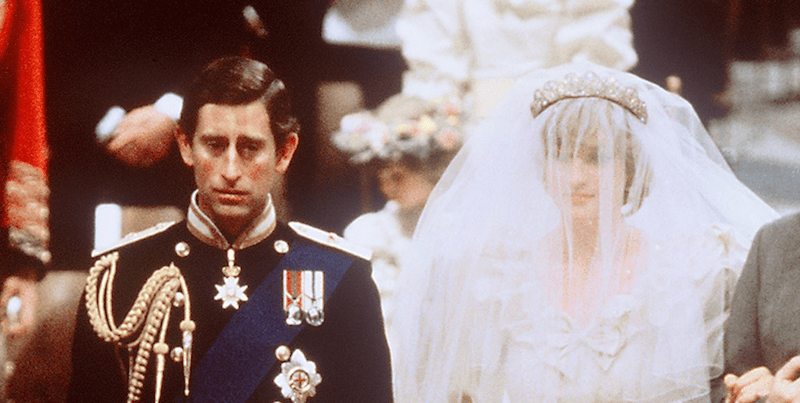 Not quite measuring up
Things began heating up, or at least became more serious between Princess Diana and Prince Charles when the People's Princess turned 18. Their courtship kicked into high gear at a pivotal time in the 32-year old prince's life. Princess Diana told Andrew Morton that when she saw the prince again, he wasn't exactly impressive. She remembered,  "God what a sad man. I was asked to stay with some friends in Sussex, and they said, "Oh, the Prince of Wales is staying," and I thought I hadn't seen him in ages. He'd just broken up with his girlfriend, and his friend Mountbatten had just been killed. I said it would be nice to see him. I was so unimpressed. "
Though the pair did warm up to one another, which led to their engagement, their affection for one another was shortlived and soon settled into a lifeless marriage with no fairytale ending in sight. Both the prince and the princess would have their affairs, Prince Charles would attend therapy for years to cope, and when they were finally free of one another, they only had a short time to enjoy their lives apart before tragedy struck.