What Was Queen Elizabeth Like Before She Became Queen?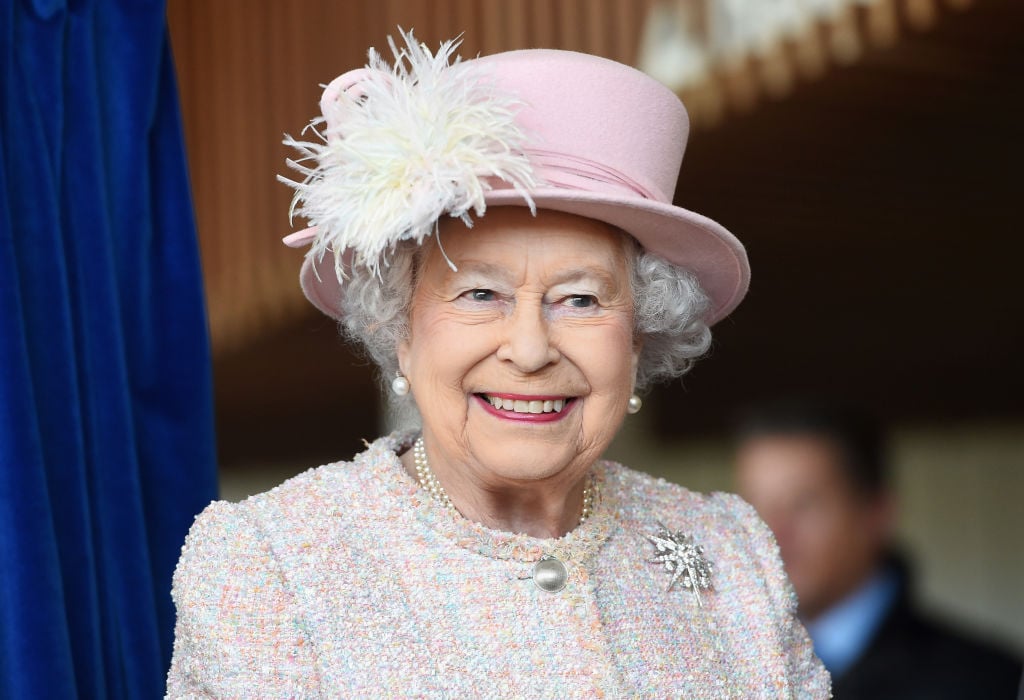 Queen Elizabeth is a regal great-grandmother now but what was she like when she was a child? It may be hard to imagine the 92 year-old monarch as a child, but read on to discover what life was like for a much younger Elizabeth.
When you're a royal princess, already third in line to the throne while still in your bassinet, your childhood is apt to be a bit … unusual. That was certainly the case for Elizabeth and her sister Margaret.
Nurseries and nannies
A royal life is a busy one, so royal children have traditionally grown up with nannies and governesses. Clara Knight was probably Queen Elizabeth's favorite nanny when she was a child.
The stability offered by a familiar nursery and nanny was important when royal duties kept the future queen's parents away, sometimes for months at a time. After all, the British Commonwealth was even more far-flung then than it is now and there weren't any jets to whisk them around. A trip abroad could easily take them away for months.
Queen Elizabeth's toys
Like any other child, the young royal princess had favorite toys. Some of those toys were on exhibit during the Royal Childhood exhibition at Buckingham Palace in 2014. They included a dashing dapple gray rocking horse, a tiny wicker pram (stroller), an adorable pink bunny tea set, and elegant Parisian dolls. Other than their obvious quality, they're probably not much different than the kinds of toys kids today enjoy.
Who needs to go to school?
Queen Elizabeth didn't go to school. In fact, she is the last in a long line of royals who were schooled at home. Her education took place entirely at home. Her mother taught the young princess to read. In 1933, when she was seven, Marion Crawford became the future queen's governess and took over her schooling.
When she became the heir presumptive in 1936, at the age of 10, the dutiful and conscientious Elizabeth began studying for her future role as queen. The vice provost of Eton College, Henry Marten, began teaching her law and constitutional history. The Archbishop of Canterbury taught her religion and other special teachers taught her French, German, and music. The royal princesses' mother and grandmother took care of the all-important etiquette lessons for both girls.
Her favorite childhood activities
Since she only spent part of her mornings at her lessons, young 'Lilibet' had plenty of time for other activities. She adored riding horses, starting with her pony Peggy at the age of four. She also enjoyed outdoor games and playing with her beloved dogs. The Princess Elizabeth also enjoyed collecting stamps sent to her from all over the world.
The princess' role during WWII
Princess Elizabeth gave her first public address at the tender age of 14. Her radio speech was intended to comfort and encourage children who were separated from their families in order to keep them safe during the Blitz. She also knitted clothing and attended programs for evacuated children.
By 1943, she was serving in the Girl Guides as a first-aid patrol leader. The Girl Guides were an important part of the British war effort. Besides helping out with refugees and keeping morale up in air-raid shelters, they performed military-type duties and also helped save many lives.
She eventually managed to talk her father the king into letting her join the Women's Auxiliary Territorial Service, a branch of the British Army. There she became an enthusiastic truck mechanic and driver.
How did her life change once she became monarch?
Princess Elizabeth ascended to the throne upon the unexpected death of her father, King George VI, in February 1952. She was just 25 years-old and a young wife and mother at the time. All of a sudden, she had the responsibilities of a Kingdom on her young shoulders. We must say, she's done a remarkably good job over the last 67 years!
Check out The Cheat Sheet on Facebook!