What Was Stan Lee's Net Worth Before He Died? Here's What We Know About the Marvel Legend
It's a sad day for Marvel Comic and superhero fans across the globe. Stan Lee, the man who co-created Marvel Comics and who was still intimately involved in the Marvel Cinematic Universe has died. His daughter, J.C. Lee, confirmed his death with TMZ. He was 95.
In 1961, Lee started Marvel Comics with his co-creator Jack Kirby. The pair started with The Fantastic Four, and they went on to create Spider-Man, Black Panther, The Incredible Hulk, X-Men, Iron Man, and The Avengers. Though his name was behind some of our most beloved superheroes, many younger fans knew Lee's face because he appeared in every single Marvel film from 1989 to 2018.
Stan Lee's early career
Lee was born and raised in New York City in the 1920's and 1930's. In 1939 he got his foot in the door as an assistant at the new Timely Comics division of pulp magazine and comic-book publisher Martin Goodman's company. By the 1960's Timely would be known as Marvel Comics.  Lee worked his way up from an assistant to writing filler in comic books and eventually writing entire comics.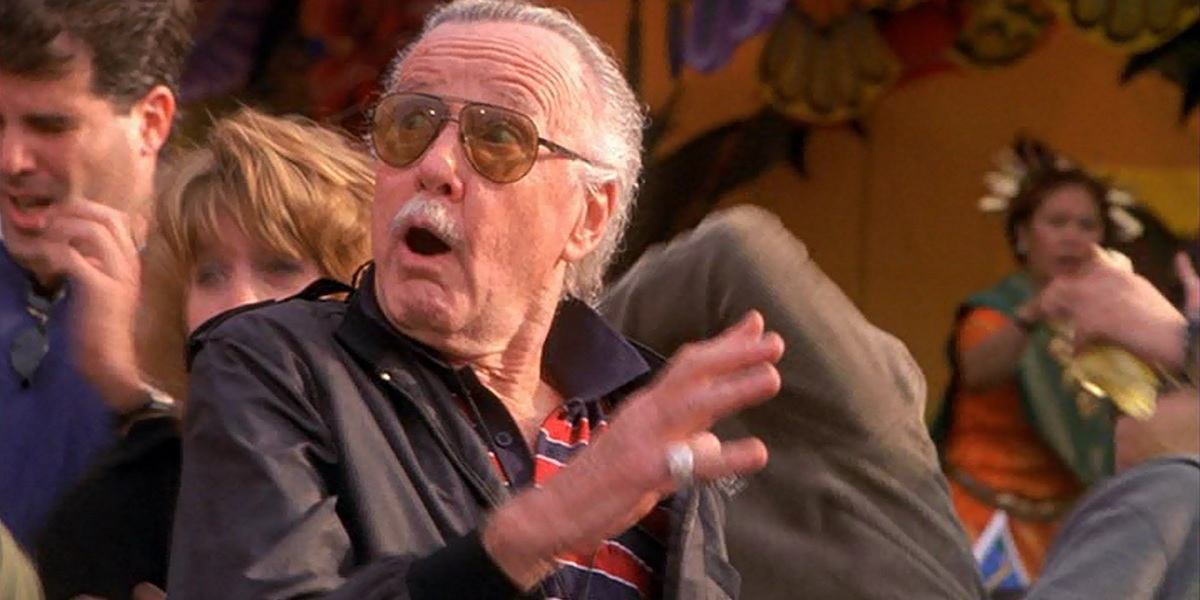 A new kind of superhero
By the 1960's DC was king when it came to superheroes, dominating with Batman and Superman in both the comic books and on television. Lee and Kirby decided that it was time to make a new kind of superhero. They sought to create complex and relatable characters. They wanted their superheroes to have egos and arguments, and to have worries and fears that everyone could relate to.
As a result, Marvel became a smash success. In 1972, Lee stopped writing monthly comic books to become Marvel's figurehead and public face.
Marvel on the big screen
Lee embraced Marvel going Hollywood, which got his beloved characters to an even bigger audience. In the early 1980s, he moved to California to oversee the development of Marvel's TV and movie properties. However, this new transition was not without its trials and tribulations. In 2002, he was forced to sue the company for royalties he was owed for the first three Spider-Man movies (the films with Tobey Maguire). In 2005, Lee and Marvel settled their differences for $10 million. Since then, Lee's relationship with Marvel has gone much more smoothly.
Stan Lee's net worth and legacy
At the time of his death, Stan Lee worked for Marvel for over 65 years, and as of 2017, his net worth was $50 million. According to Bank Rate, Lee's massive wealth was painstakingly built after he worked tirelessly to transform a small publishing house into a giant multimedia corporation.
While giving us such wonderful characters and worlds, Lee was also a big believer in giving back. He founded The Stan Lee Foundation in 2010 which focused on literacy, education, and the arts.
Lee passed away November 12, 2018, at Cedars-Sinai Medical Center in Los Angeles, California. He'd had several bouts of illnesses in recent years including a tough fight with pneumonia. However, his legacy, in the characters that we love and the people that he touched will certainly live on. As his daughter, J.C. told TMZ, "My father loved all of his fans. He was the greatest, most decent man."