What Was the Most Cringeworthy Moment in 'RHONY' History?
During The Real Housewives of New York City reunion, host Andy Cohen notes that the ladies have had their fair share of super cringeworthy moments.
From falling drunk into the shrubbery to public meltdowns, pick a moment and go with it. But Cohen said one particular moment during season 11 really struck him as the most cringeworthy he's seen in the entire series.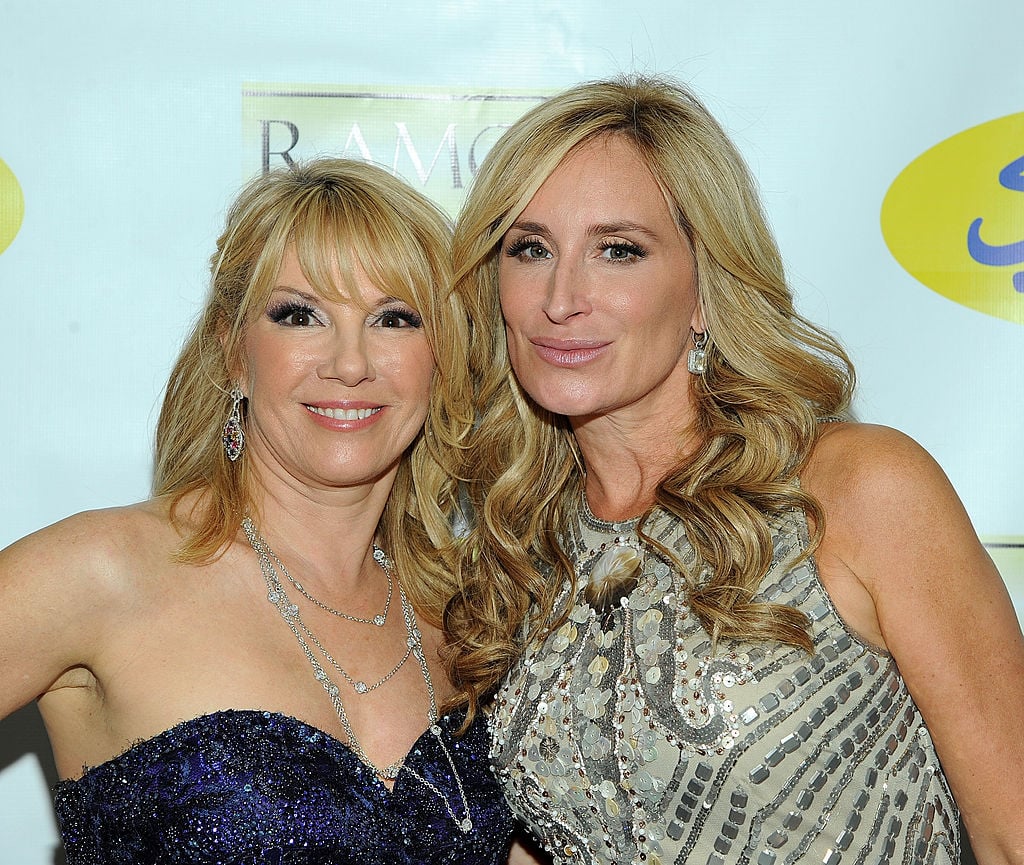 The moment involves Ramona Singer and her insistence on giving a big speech at a charity event. Not only couldn't Singer get the charity sponsor's name right, but she also dove into the dramatics…much to the ladies' dismay.
The ladies tried to save Singer
Other cast members could tell Singer was creating an embarrassing moment at the event, which explains why they kept interrupting her. A producer asked Luann de Lesseps why Singer couldn't remember the sponsor's name. "Ramona is beyond vocabulary challenged," she remarked.
But Sonja Morgan insisted that Singer simply doesn't want to remember names. "Especially when it is her charity," Morgan says. She then turns to Dorinda Medley, "You picked up the speech right away. I thought you did a great job."
Cameras caught Singer trying to give a speech at a charity event, but missing some of the key notes. Medley tries to help, but the efforts look fumbled and messy. But, Morgan says Medley at least did a good job trying to make it nice. Medley said the speech was going nowhere. "She wanted us involved in this charity but did she really," Medley says. The ladies conclude Singer only wanted their guest lists and not really their presence.
Cohen says this one really got him
As a Real Housewives producer, Cohen has seen it all. So when he recognizes one moment was especially "cringeworthy," it is worth looking into. "I've seen a lot of cringeworthy moments on this franchise," Cohen says in a clip. "The New York Loves Kids event was as cringeworthy as it gets." As Cohen speaks, cameras catch the women closing their eyes, recalling the moment.
Singer's immediate response was to point out that her efforts were successful. Cohen pivots to Medley to try to find out what set her off. "It was all about Ramona again," Medley says. "All the attention had to be on Ramona. She didn't want to share the limelight. She didn't want to share anything."
Medley added Singer wanted to "shove them in the back as she does with pictures." At the same time, Bethenny Frankel says Singer's actions were the opposite of charity.
Was Singer embarrassed?
Cohen turns to Singer to get her reaction to what cast members said about her behavior. "Well, I was going to speak first and they could have spoke right after me," Singer says defending herself. "So they wouldn't let me speak."
But when Cohen asks de Lesseps her reaction and she says she was horrified, Medley turns on her. "Oh Luann stop it," Medley says. "You acted atrocious in the Berkshires. You are the last person. You need to read your own book and come back." Medley then throws herself into a hilarious re-enactment of de Lesseps' horror that she might sleep in the dreaded "fish room." As she speaks, Frankel is in complete hysterics.