What Was the Real Reason Why June Foster From 'Below Deck Med' Was Sick?
Viewer rumors swirled when Below Deck Mediterranean's new third stew suddenly started vomiting on the show.
June Foster was hired to take over the Anastasia Surmava's responsibilities as the third stew. Surmava was promoted to the chef, which left chief stew Hannah Ferrier short-staffed. But Foster was literally thrown in the deep end when she arrived.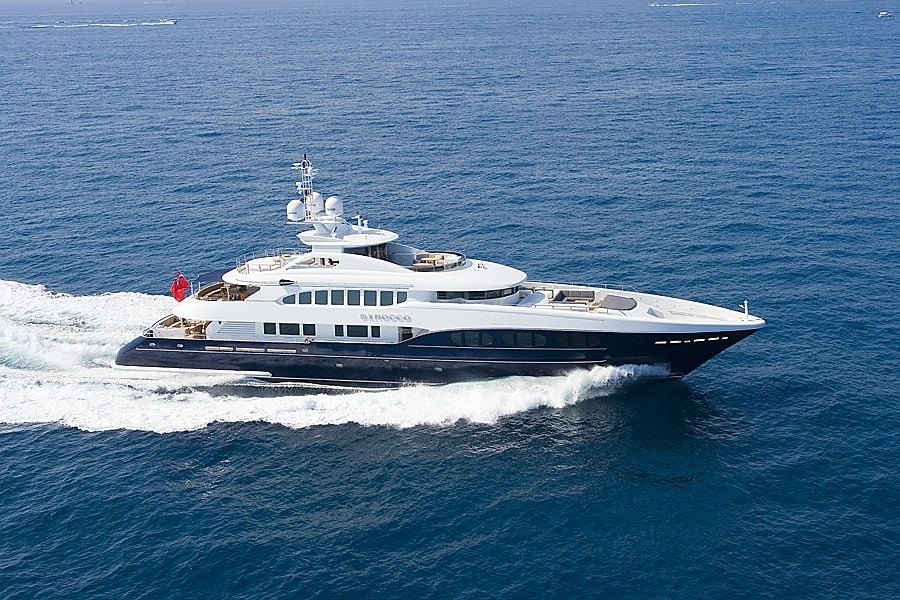 The Sirocco crew was only hours within picking up new charter guests and Foster had to quickly learn while she worked. Thankfully second stew Aesha Scott was there to have Foster's back but she commented about being lost on the show.
She got sick after Ferrier asked about her boyfriend
Ferrier made conversation with Foster during an evening on the town with the crew. She asked if she had a boyfriend and Foster stumbled over her words. Foster said she was seeing someone but could only offer sketchy details. She was also on her phone constantly texting someone.
Foster had to run to the bathroom to vomit immediately after answering the boyfriend question. Fans instantly concluded that Foster was actually pregnant and there was drama behind the scenes.
When Foster appeared on Watch What Happens Live with Andy Cohen, she addressed what happened at the time. Foster first says she did not get sick from something Surmava cooked. But rather she was dealing with significant anxiety and was pretty ill throughout the day.
She was dealing with boyfriend issues
Foster told host Andy Cohen that she had just started getting close with a new boyfriend before she left to film the show. But once she was on Sirocco, the relationship fizzled as she was getting iced out.
Cohen recounted what Foster faced during the After Show too. "I have to say, I can't imagine how intense it was stepping in," he says. "The charter season is already going. Everyone already has their own relationships. There are cameras there. Your boyfriend is freezing you out."
He could see she might come in stressed. Cohen added, "I could see how you could be puking the first couple of days."
This crew member was her rock
Foster caught deckhand Colin Macy-O'Toole's eye the minute she set foot on the yacht. He joked with her and clearly made her feel at ease. And while he seemed to be interested in her romantically from the jump, he moved into the friend role once he learned she had a boyfriend.
Foster said Macy-O'Toole was a huge source of support for her. "I was really grateful for him, "she said during her appearance on the WWHL After Show. "We sat by each other at dinner every night."
Macy-O'Toole said he understood how Foster felt. "I was the new guy last year so I know what it's like to kind of be out of place," he told Cohen. "I just wanted to make her feel comfortable." While the deckhand and third stew ended up as friends, but that doesn't mean Macy-O'Toole hasn't found someone special. He revealed on WWHL he is dating someone who even lives locally.