What Was the Scandal Known As 'Camillagate' That Rocked the Royal Family?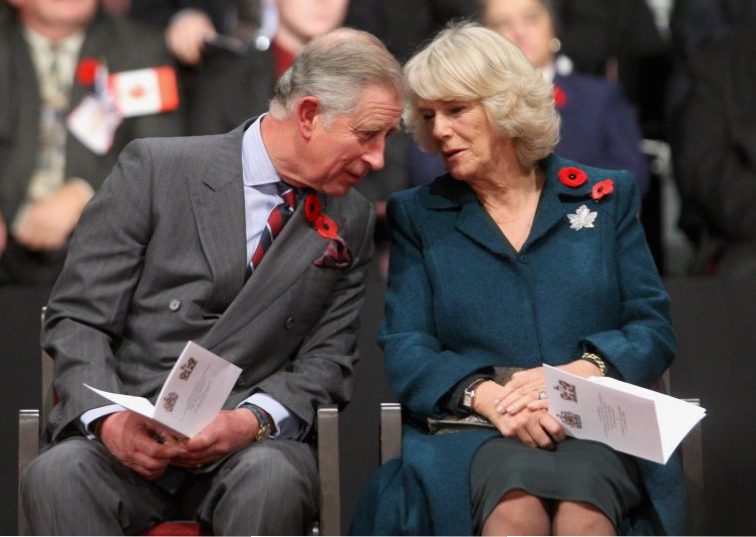 They may have fancy titles and live in palaces but the royal family is not free of scandals. Because they are in the spotlight now so much, people have become fascinated with just about every aspect of their lives and want to learn more and more about them from what they do every day to their past feuds and scandals.
The royals have had to weather quite a few storms over the years especially in the '90s with Princess Diana and Sarah Ferguson's public departure from the royal family. But Fergie's toe-sucking scandal was really nothing compared to what the press dubbed as "Camillagate."
Here's more on that embarrassing scandal.
'Camillagate' is also known as 'tampongate'
Prince Charles and Camilla Parker Bowles originally met and began their romantic relationship in the 1970s. They then carried on an affair into the '80s and '90s while they were each married to other people. The pair sometimes had very explicit phone conversations with each other that they never dreamed anyone else would hear. So you can imagine their shock and embarrassment when one of those calls was caught on tape and released to the public.
The recordings are also sometimes referred to as "tampongate" because in them Charles talks about wanting to be his lover's tampon. Yes, you read that correctly.
In the tapes, the prince said to Camilla, "Oh God. I'll just live inside your trousers or something. It would be much easier!" To which she responds, "What are you going to turn into, a pair of knickers? Oh, you're going to come back as a pair of knickers. He then tells her, "Or, God forbid, a Tampax. Just my luck!"
The two then joked about him being a whole box of tampons for her. Yes, you read that correctly too.
Needless to say, when the recordings were leaked to the press the future monarch's entire family was very upset and disgusted by the whole thing.
What Princess Diana said about it
Their raunchy conversation took place in 1989 and was published in January of 1993, a little more than a month after Princess Diana and Charles separated. According to Ken Warfe, who was the princess' personal protection officer, Diana described the recordings between her estranged husband and Camilla as "sick."
"She told me that she had been genuinely shocked by some of the baser comments, particular the Prince's tampon reference. 'It's just sick,' she said repeatedly," Warfe claimed in his book Guarding Diana: Protecting The Princess Around The World.
The aftermath
The scandal was so big at the time that some thought it was enough to keep the heir apparent off the throne and questioned if his reputation could ever be repaired and if the monarchy could survive such a scandal.
We know today the answer to both of those questions is yes.
In 2005, Prince Charles and Camilla Parker Bowles got married.
Read more: What Happened When Princess Diana Confronted Camilla About Having an Affair With Prince Charles?
Check out The Cheat Sheet on Facebook!