What Was Tom Cruise's Shortest Public Relationship?
Tom Cruise has become one of the biggest actors of Hollywood. Cruise made his debut appearance in the 1981 film Endless Love.
The Outsiders, Legend, and Rain Man were just a few of the many films the ambitious actor was cast in throughout the 1980s. The trend continued in the 1990s, and during this time Cruise was cast in critically-acclaimed films such as Jerry Maguire and Eyes Wide Shut. In 2002, he took the screen Mission: Impossible II as Ethan Hunt, a character that has made many appearances since.
More recently, Cruise's fans and followers have been able to watch him in The Mummy and American Made. Over the years Cruise's fans and followers have marveled at his remarkable career and, of course, the star's personal life.
Take a look back at the actor's dating past and who Cruise's shortest public relationship was with. 
Tom Cruise's dating history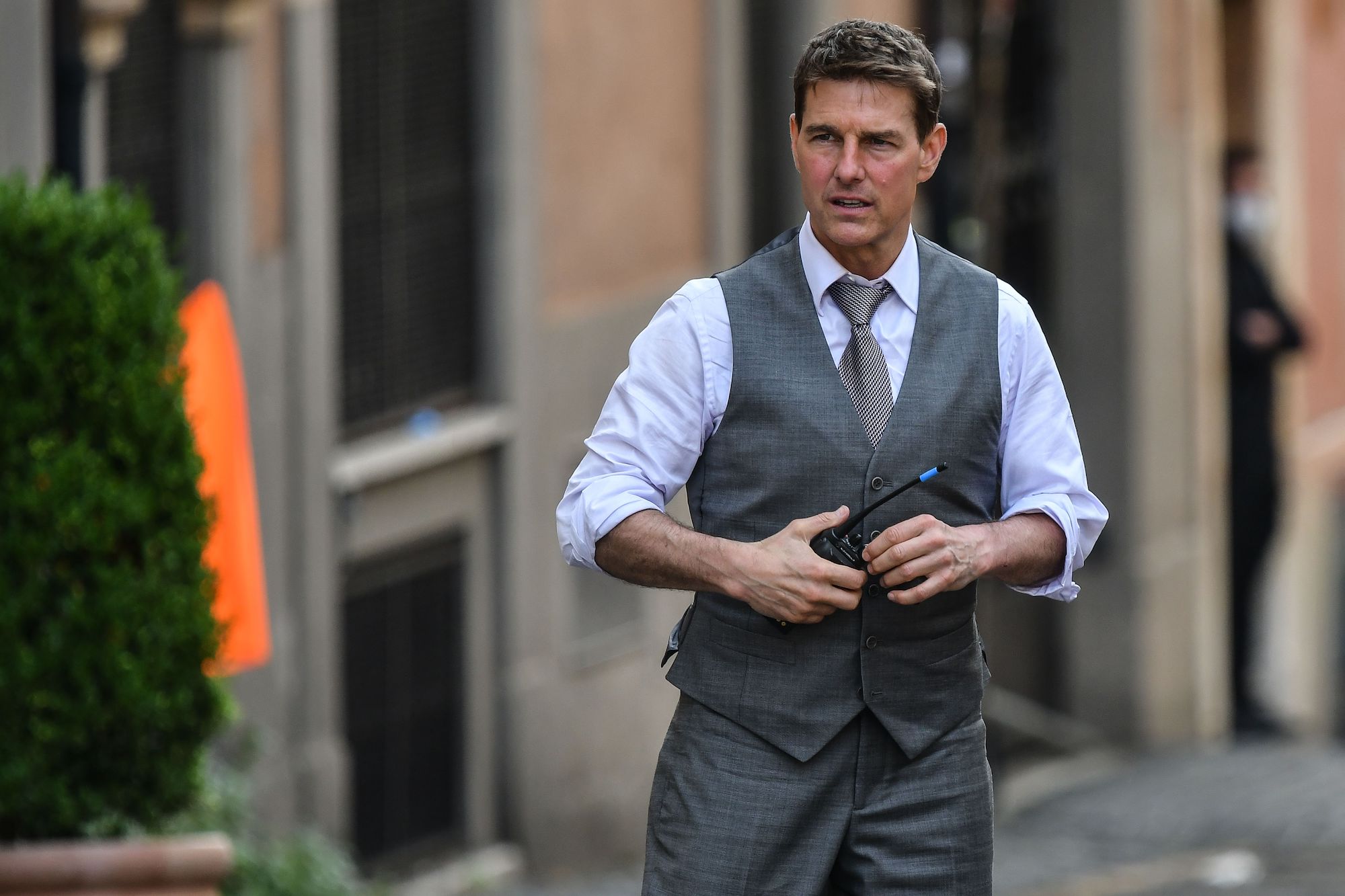 Since Cruise's fame and career has taken off, his personal life has been a hot topic of discussion. Daily Mail has documented Cruise's journey when it comes to love. 
Starting at the beginning, in 1981, Cruise briefly dated his co-star Melissa Gilbert. Ironically enough, the two met while on set of Endless Love. In 1982 Cruise moved on to pursue the popular and well-known model Heather Locklear. However, the romance didn't last very long, and Cruise soon found himself entwined with Rebecca De Mornay, yet another one of his co-stars.  
Not letting his failed romances get in the way, in 1985 Cruise revealed he was seeing Patti Scialfa, a talented singer and songwriter. After splitting from Scialfa, Cruise found himself in a relationship with the one and only Cher. The relationship lasted about a year before the pair called it quits. 
In 1986 Cruise began dating the actress Mimi Rogers. The couple decided to get married in 1987, but the marriage didn't last very long. In 1990 Cruise was once again single and on the market. 
Cruise met Nicole Kidman while working on Days of Thunder, and it didn't take very long for the two to get romantically involved.  In a whirlwind love story, Kidman and Cruise got married the same year they began dating. The couple adopted two children together, but, just like Cruise's first marriage, the relationship ended with divorce. 
From 2001 to 2004 Cruise dated Penélope Cruz. After parting ways with Cruz, Cruise found himself involved with Nazanin Boniadi and then, shortly after, with Sofia Vergara. The next few years Katie Holmes would be the center of Cruise's personal life. The couple got married in 2005 and had a daughter together, but, ultimately, this marriage wouldn't end up lasting as well. In 2012 the pair's divorce was official. 
Cruise's breakup with Holmes seemed to do a bit of a number on the popular actor, and over the past few years he has appeared to slow his role, but, recently things looked to have changed. While filming Mission: Impossible 7, Cruise and the actress Hayley Atwell began dating, and the couple appears to be going strong.
Why do some women refuse to date Tom Cruise? 
Cruise's dating history is almost as long and extensive as his acting resume. Though he definitely is an experienced dater, there is one area of Cruise's life that seems to cause the star some trouble, and that is his Scientology connections. 
Many women in the past have refused to date Cruise since he is a well-known and influential Scientologist. Scarlett Johansson was one of the many actresses to turn down Cruise and his Scientology vibes. TheThings' recently released a feature sharing some of the most shocking details surrounding Cruise's personal life and his pursuits. 
What was Tom Cruise's shortest public relationship?
Cruise has been in his fair share of relationships, but many of his fans and followers may be wondering which one had the shortest lifespan.
Looking across all of Cruise's past flames, Vergara is the beau that wins this title. WDW shared the pair dated for about three months from between January and March of 2005. Though it never panned out for the two, it is interesting to think about what could have been.