What Was Tupac Shakur's First Movie Role?
Rolling Stone once put Tupac Shakur on their list of the 100 Greatest Artists of All Time. Shakur definitely earned his place. As a rapper, he spoke dually on the gritty experiences of life in the ghetto with songs like "Brenda's Got A Baby" and made socially conscious music to inspire those same figures in songs like "Keep Your Head Up." He expanded his artist portfolio by acting, appearing in multiple successful films throughout his career. He was loved as much for his acting as he was for his music. Many in Hollywood believed his immense talent would allow the rapper to take over the acting world completely had he not passed away in 1996. His acting chops were noticed instantly after his stellar performance in his first major movie role.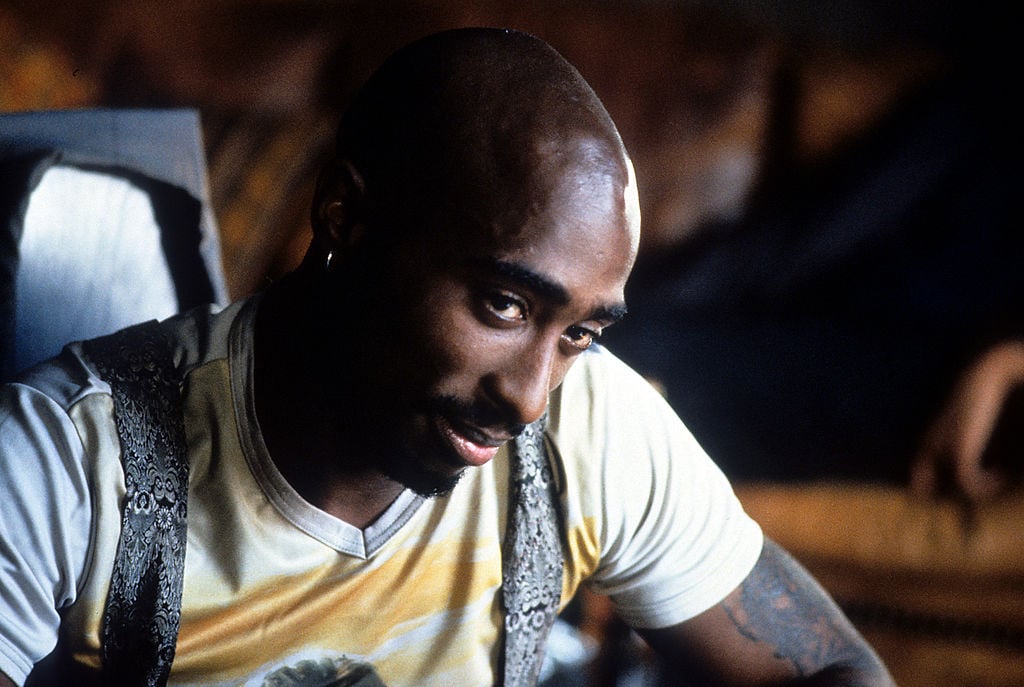 Tupac Shakur always loved acting
Shakur was a natural talent. Writing was a passion of his since his childhood and he used poetry and journaling as a form of expression. But it would be his time at the famed Baltimore School of the Arts that would jumpstart his love for performing arts.
While attending the Baltimore School of the Arts, Shakur studied a myriad of performance arts, including dance and acting. His worldview was expanded further when he was introduced to Shakespeare. He once revealed in an interview, "I love Shakespeare. He wrote some of the rawest stories, man," he said. "I mean look at Romeo and Juliet. That's some serious ghetto s**t."
Shakur appeared in Shakespeare's plays during his time at the performing arts school. Shakespeare became one of the biggest influences of Shakur's career. He used the playwright's work as a model of writing his rap lyrics and how he approached future acting roles. Unfortunately, Shakur moved with his family to Marin City, California when he was about 17 and was unable to finish out his studies in Baltimore. Thankfully, his desire to be an entertainer did not fade.
Tupac Shakur's first leading movie role was in 'Juice'
Despite his early success as a rapper, Shakur made it a mission to be a well-rounded performer. He made his first film appearance in a small role in the 1991 movie, Nothing But Trouble. It was a horror-comedy starring Demi Moore and Chevy Chase as yuppies who were taken to court for speeding in a financially bankrupt town. Shakur made a cameo in the film with the rap group, Digital Underground. He was a member of the group at the time.
Shakur had a niche for acting and casting directors noticed his talent early on. He was tapped to play one of the leading roles in the ensemble cast of the 1992 film, Juice. The film touches on the urban tale of life in the inner city. Four black youths in Harlem try to navigate daily life, combat police harassment, and escape neighborhood gang activity.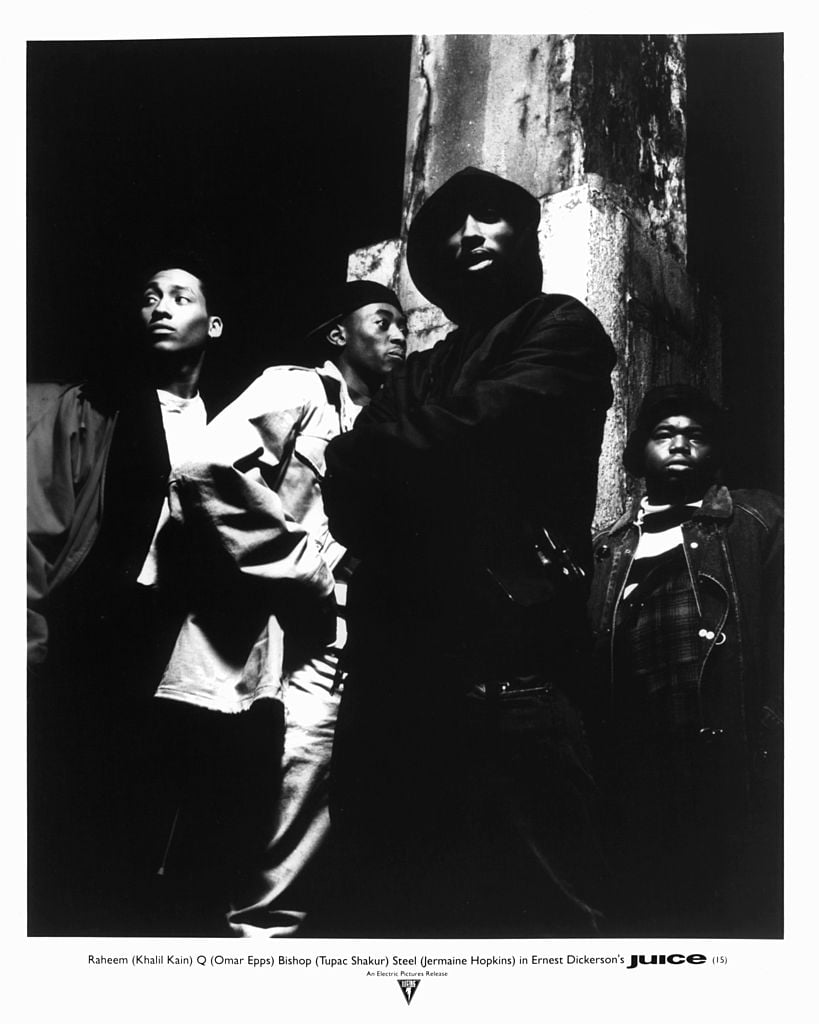 Shakur starred as Bishop, who becomes fed up with being mistreated and encourages his group of friends to use intimidation and violence as their solution. Things become tense between Bishop and Q (Omar Epps), as Q is hesitant to participate in any crimes.
Shakur's raw performance received critical acclaim. Rolling Stone critic, Peter Travers, wrote that Shakur was the "film's most magnetic figure" in his review.
In a 2012 interview with MTV, rapper Treach, who made a cameo in the film and was also a close friend to Shakur, spoke on how Shakur prepared for the role. "He grew up learning different lessons on the streets that not even I had known about," Treach said. "That's what made him be able to get into that character like that and make that character seem so real, because he had his own life experiences that made him phenomenal at bringing that out through the music and through the film."
Tupac Shakur continued acting after Juice. He had lead roles in the 1993 John Singleton film, Poetic Justice, alongside Janet Jackson. He also starred in the 1994 basketball drama, Above the Rim. Following his death in 1996, three other films he had central roles in were released: Bullet (1996), Gridlock'd (1997), and Gang Related (1997)