'What We Do In the Shadows' Energy Vampire Colin Has New Powers In Season 2
If anyone was worried What We Do in the Shadows wouldn't be as funny without Taika Waititi and Jemaine Clement, the FX series proved the new cast had the goods. Waititi and Clement still created the show so their voice is in it. Their greatest new creation was Colin, the energy vampire Mark Proksch plays.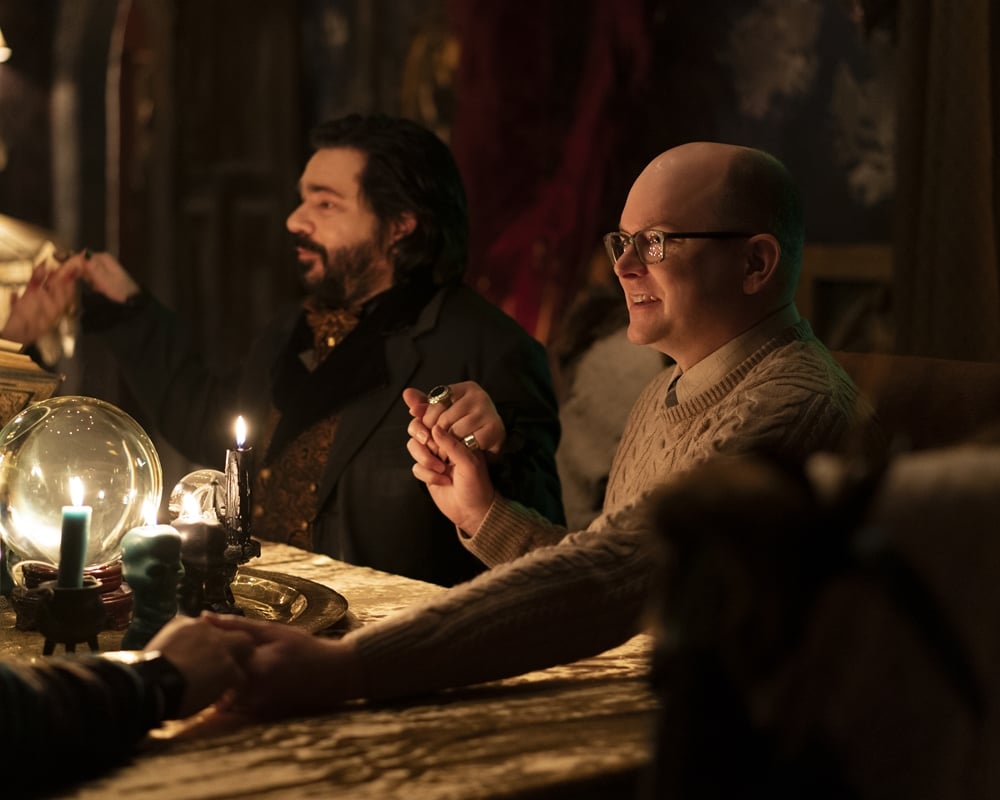 Colin will drain your energy by trapping you in inane conversations. What We Do in the Shadows treats this as a true supernatural vampire power. Proksch spoke with Showbiz Cheat Sheet at the Television Critics Association winter press tour in January. We'll have more with the cast of What We Do in the Shadows, but Proskch revealed Colin is even more powerful than you knew. What We Do in the Shadows airs Wednesdays at 10 p.m. on FX, with new episodes streaming Thursdays on Hulu. 
Mark Proksch was relieved everybody loved energy vampire Colin on 'What We Do in the Shadows'
Going into season 2 as a fan favorite must be nice. When What We Do in the Shadows premiered, Proksch didn't know what people were going to make of Colin. He's glad they responded well to the energy vampire.
A lot of people like Colin which made me very, very happy. When you're playing an annoying character, you're definitely worried that people are going to be annoyed by that character. I'm a TV viewer. I love TV and there are shows where characters I've loved have gone too far and I've become annoyed by them. So knowing that they actually genuinely like this character, even after an entire season meant a lot.

Mark Proksch, interview wtih Showbiz Cheat Sheet, 1/9/2020
Proskch thinks Colin is very identifiable to viewers.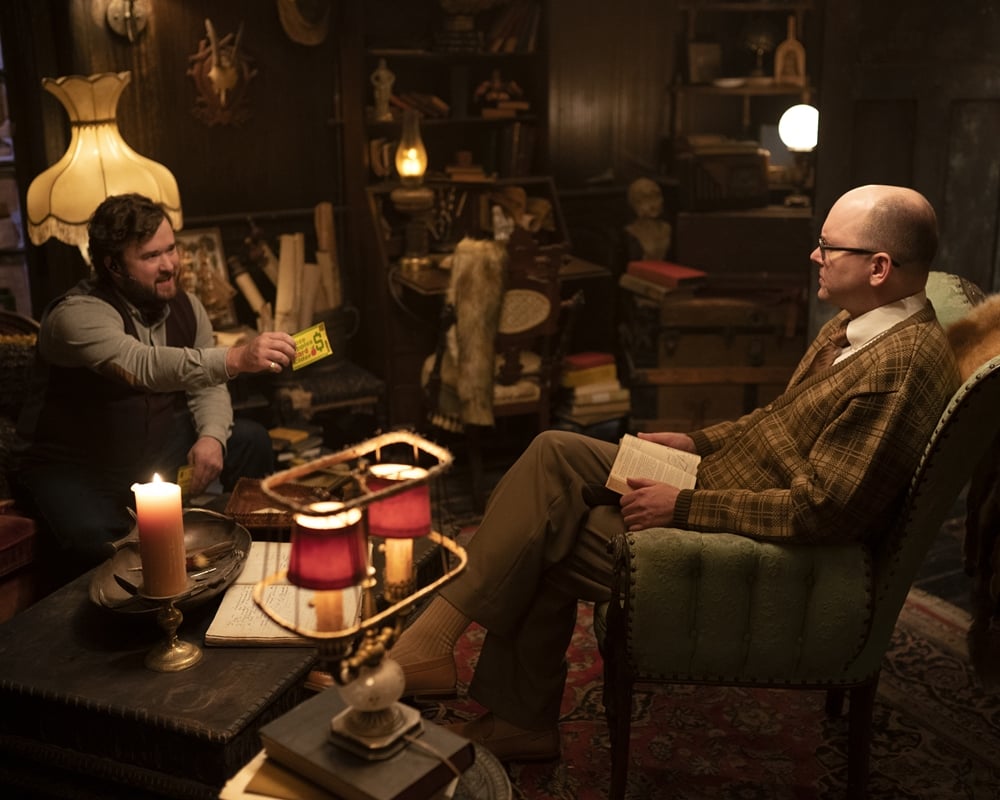 "Also I think the character's very relatable," Proksch said. "Whether it's an aunt or an uncle, a colleague, we all have dealt with people that you would rather not deal with."
Season 2 Colin is different but Mark Proksch can't explain it
When What We Do in the Shadows returns, you'll see how Colin developed. Proksch couldn't quite explain it though.
"I do a lot of what I did in season 1 which is draining energy," Proksch said. "There's some nuance there this season that I think people will pick up on but is a little hard to describe."
Colin is actually the most powerful vampire on 'What We Do in the Shadows'
Proksch revealed that What We Do in the Shadows introduces some new powers for Colin that would make him quite formidable. The fact that he chooses not to deploy his full power says a lot about Colin.
"I could take over the world very easily if I chose to," Proksch said. "So that's kind of an interesting dynamic about the character is oh, he shows restraint. He doesn't kill these people he works with. He just feeds on them enough to keep living."
There's about as much Colin in season 2 as there was in season 1
Proksch hasn't let fame go to his head. Even though Colin is beloved, What We Do in the Shadows didn't overplay him in season 2, and Proksch is happy about that.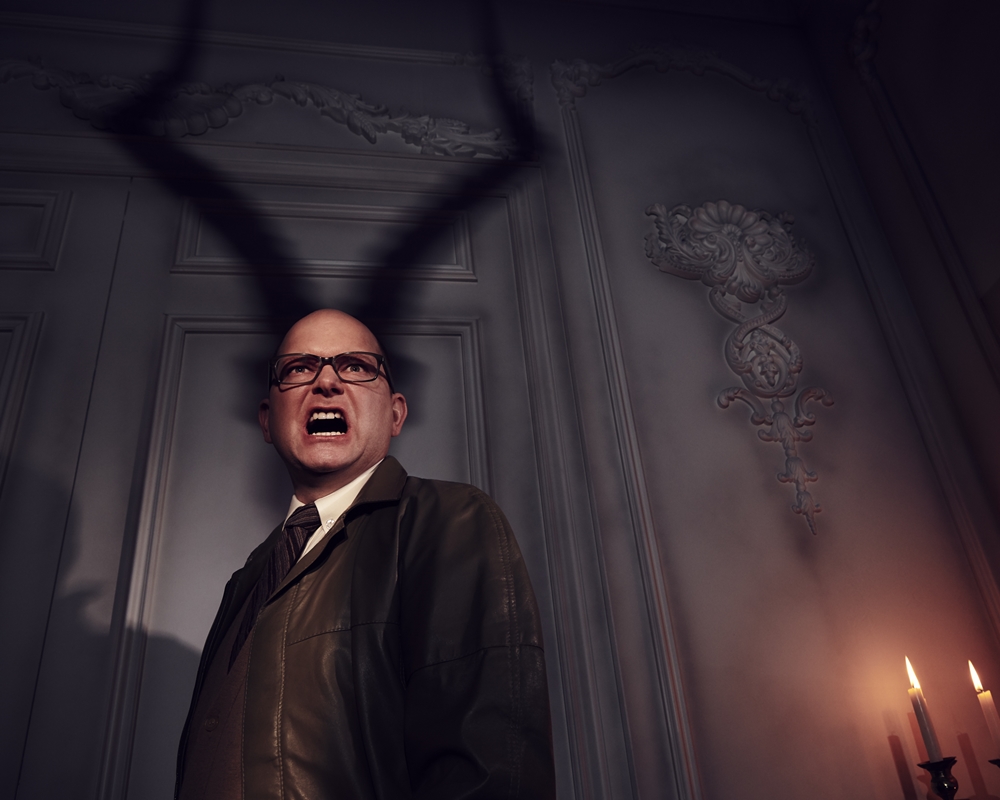 "I think that they don't explore too much with Colin in season 2," Proksch said. "I think that can be a smart approach in trying to figure out what that balance is and how much people want of this kind of crazy Kramer style character in the family."