What We Know About Bobbi Kristina Brown's Fiance' Nick Gordon's Death So Far
Bobbi Kristina's fiancee, Nick Gordon, has died of an apparent drug overdose. Gordon was found legally responsible for Brown's death in 2016.
Just four years after the death of his fiancée Bobbi Kristina Brown – and seven years after the death of Brown's mother, singer Whitney Houston – Nick Gordon has died. News reports surfaced on Jan. 1 that Gordon died of an apparent drug overdose during a night ringing in the New Year holiday with friends. While the details surrounding his death are still being investigated, it's a sure tragedy that Gordon's life ended at just 30-years-old.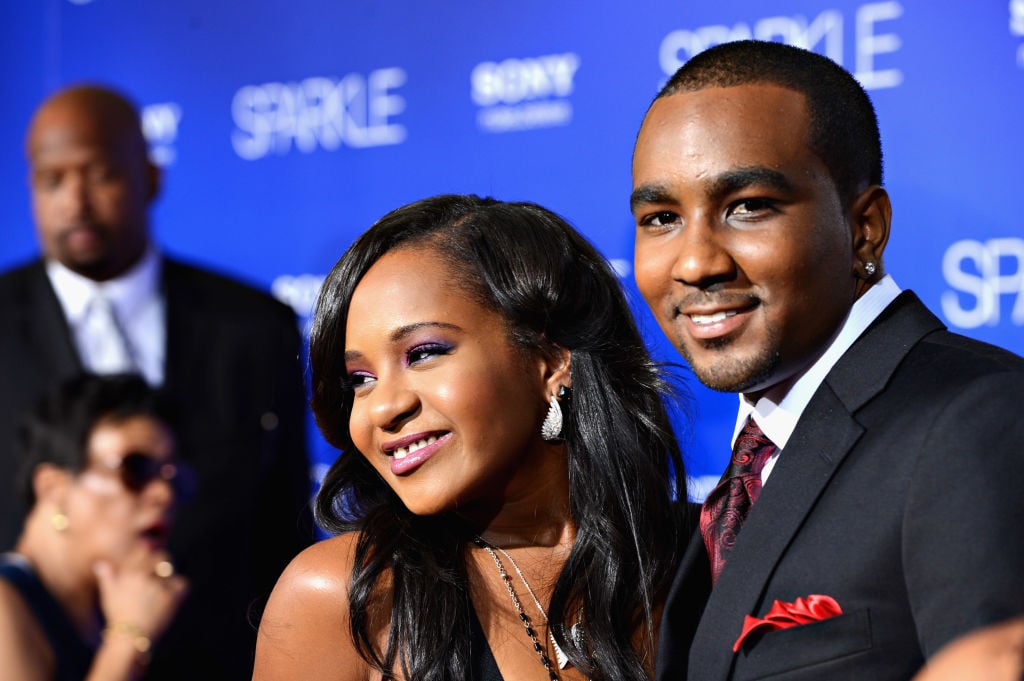 Who was Nick Gordon?
Prior to his romantic relationship with Brown, Gordon was a close family friend of the Houston family. According to the Houstons, Whitney took Gordon in when he was a teenager and raised him as her own son. Brown once said that she and Gordon were like brother and sister. When Whitney died, she credited Gordon with being a source of support and their platonic relationship transitioned into a romantic one.
Gordon appeared with Brown on her family's Lifetime reality series, The Houstons: On Our Own. Her family was not supportive of their relationship and felt that Gordon was controlling. She revealed to them on camera that she and Gordon were engaged to their disapproval. The series was canceled after only one season.
The relationship between Gordon and Brown was said to be contentious. Brown's aunt, Pat Houston, was granted a restraining order against Gordon for threats of physical violence. The Houstons and Browns pleaded with Brown to end her relationship with Gordon.
Sadly, Brown was found unconscious in a bathtub in January 2015. She spent six months in a medically induced coma before she died of her injuries. Her family accused Gordon of contributing to her death by mixing a toxic cocktail with drugs and alcohol and physically abusing her. 
The Houstons and Browns won a wrongful death lawsuit against Gordon in 2016. He denied any involvement in her death and spoke publicly on camera just once in a bizarre interview with Dr. Phil. 
What we know about Nick Gordon's death so far
The Daily Mail was the first publication to report on Gordon's untimely passing. Sources revealed to the outlet that he had a series of heart attacks after being rushed into intensive care in a Florida hospital.
'It's early days but the suggestion is he was taking drugs with friends and he passed out. They drove him to the hospital, took him inside and then left him there,' an insider said.
Gordon is alleged to have been living with friends after his mom's recent move to Hawaii. Prior to staying with his mom, he was living with his ex-girlfriend, Laura Leal, who he split with after he was arrested several times for alleged domestic battery against Leal. Despite their breakup, Leal is reportedly devastated by Gordon's death. 
"They were seeing less of each other recently because they wanted some space,' the source added. "But she cared deeply for him and was in a state of shock when she got the phone call."
Gordon's family was notified in the early morning hours of Jan. 1 after doctors were unable to revive him. 
Gordon's brother, Junior Walker, took to Facebook to express his sadness.
"God why did I have to lose my brother on New Year," he wrote in one post. He also shared a family photo of the two as young boys, adding, "All I can do is cry." 
TMZ reported that Walker said that he was at his brother's bedside and spoke to him in his final moments.
Let's keep the Gordon family in our prayers during this difficult time.