What Were Cobie Smulders' New Robin Sparkles Lyrics From 'How I Met Your Mother' COVID-19 Parody?
We listened to Cobie Smulder's 'How I Met Your Mother' parody song and transcribed the new Robin Sparkles lyrics to 'Let's Go To The Mall.'
How I Met Your Mother creators Craig Thomas and Carter Bays decided to have some fun in quarantine, and they got star Cobie Smulders to play along. On the long-running sitcom, Smulders played Robin Scherbotsky, who had a secret past as Canadian pop star Robin Sparkles. Her bit hit was "Let's Go to the Mall," so Bays and Thomas wrote a coronavirus (COVID-19) edition called "Let's All Stay At Home."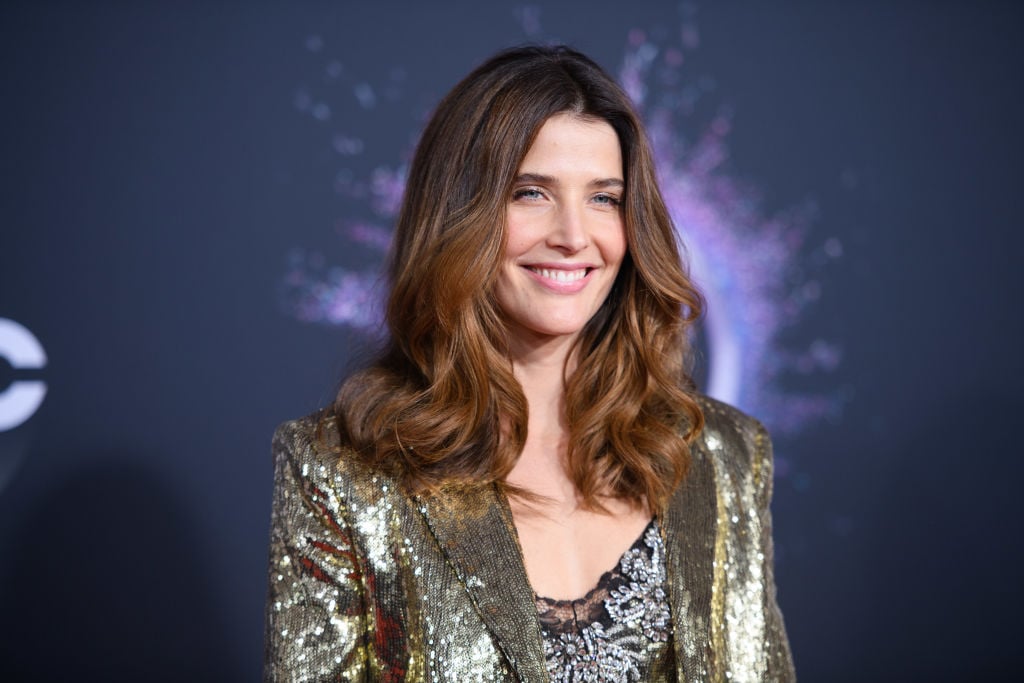 Smulders performed the song on her Instagram, playing the piano arrangement by Brian Kim herself. Smulders asked fans to donate to Save the Children, Canada Helps and/or Daily Bread to help their COVID-19 relief efforts. Showbiz Cheat Sheet listened to the new lyrics and wrote them down to the best of our ability. Keep in mind, the audio was from her smartphone camera through Instagram, but this sounds about right. 
Cobie Smulders brings Robin Sparkles into 2020
"Let's Go to the Mall" was a spoof of '80s teen pop star videos, particularly Tiffany's "I Think We're Alone Now." It turns out the situation of 2020 only required a minor adjustment for Robin Sparkles.
"Hey there, Jessica," Smulders sang. "Long time Tory. We can't go to the mall and I'm so sorry."
Note Smulders emphasized the Canadian pronunciation of "sorry."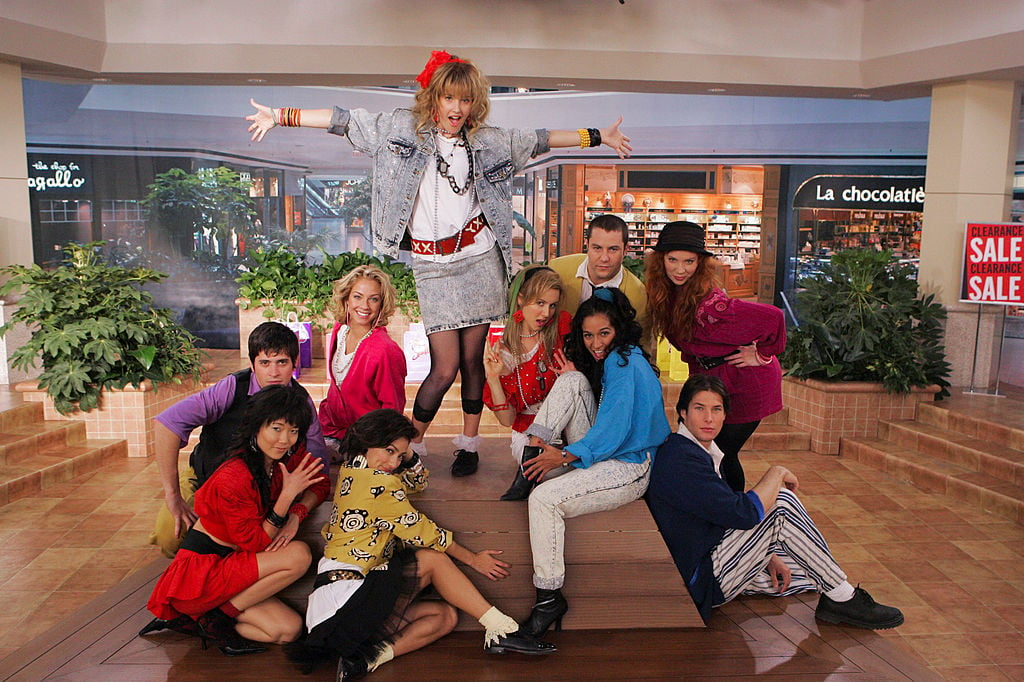 "Keep on those jelly bracelets, and that cool graffiti coat, 'cause the mall is in our hearts. That's what it's all about. I have to go do zoom school soon, at least until we're all immune but that's just fine. I'm gonna follow COVID guidelines."
Even Robin Sparkles obeys stay-at-home orders
Local and national politicians have ordered people to stay home to slow the spread of COVID-19. Even as many regions consider re-opening, Robin Sparkles encourages her fellow Canadians (and anyone else listening) to wait to fo back to the mall.
"Everybody come and play, throw every last care away," Smulders sang the chorus. "Let's all stay at home today."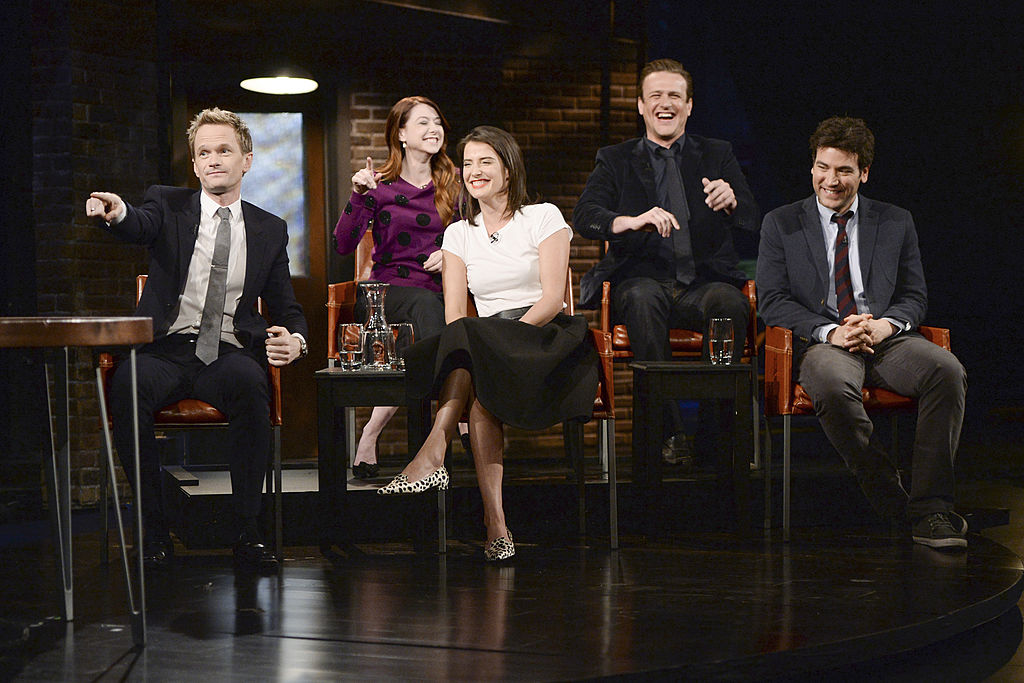 And hey, Robin Sparkles has as much going on as any 2020 teenager. She's willing to put her plans on hold.
"There's this boy I like, met him at the food court," Smulders sang. "He's got hair like Gretsky and he does jumps on his skateboard. I hope he asks me out, takes me to my favorite spot. But for now that's not allowed, but I still got that robot. My dad says I'm too young to date, lame. God might say we have to wait. That's fair, but that's okay. I'm gonna want your body anyway. I'm gonna isolate 'til Canada Day."
Cobie Smulders sings about more Canadian staples
In America, folks miss going to the beaches or to parks or the movies. Canadians are jonesing for their own local staples.
"When I go to the mall with a couple of friends, when I eat Tim Bits 'til my belly descends, I bought hoop earrings and a Beneton skirt, I get too hot at an Alanis concert," Smulders sang. "Turn on the TV and what do you know, Prime Minister Justin Trudeau. He said, 'Young lady, you better quarantine.' So I'm going to CBC and chill with some hot poutine."
Robin Sparkles knows it's hard to stay home. She closed by encouraging everyone to look to the future, sort of like Queen Elizabeth said.
"But I wanna go to the mall, wanna go to the mall, can we go to the mall?" Smulders sang. "I wanna go to the mall. We'll go to the mall when it's safe to y'all. Let's go to the mall. Let's go to the mall."