What Were The Weeknd's Backup Dancers Wearing During the Super Bowl Halftime Show?
The Weeknd made plenty of headlines following his Super Bowl halftime show. However, he was already showing up in the news before his performance, in part to his new, heavily bandaged appearance. During his halftime performance, his backup dancers worse a similar getup. So what's the deal with The Weeknd's bandages, and why were his dancers wearing them as well?
The Weeknd wanted a live Super Bowl halftime show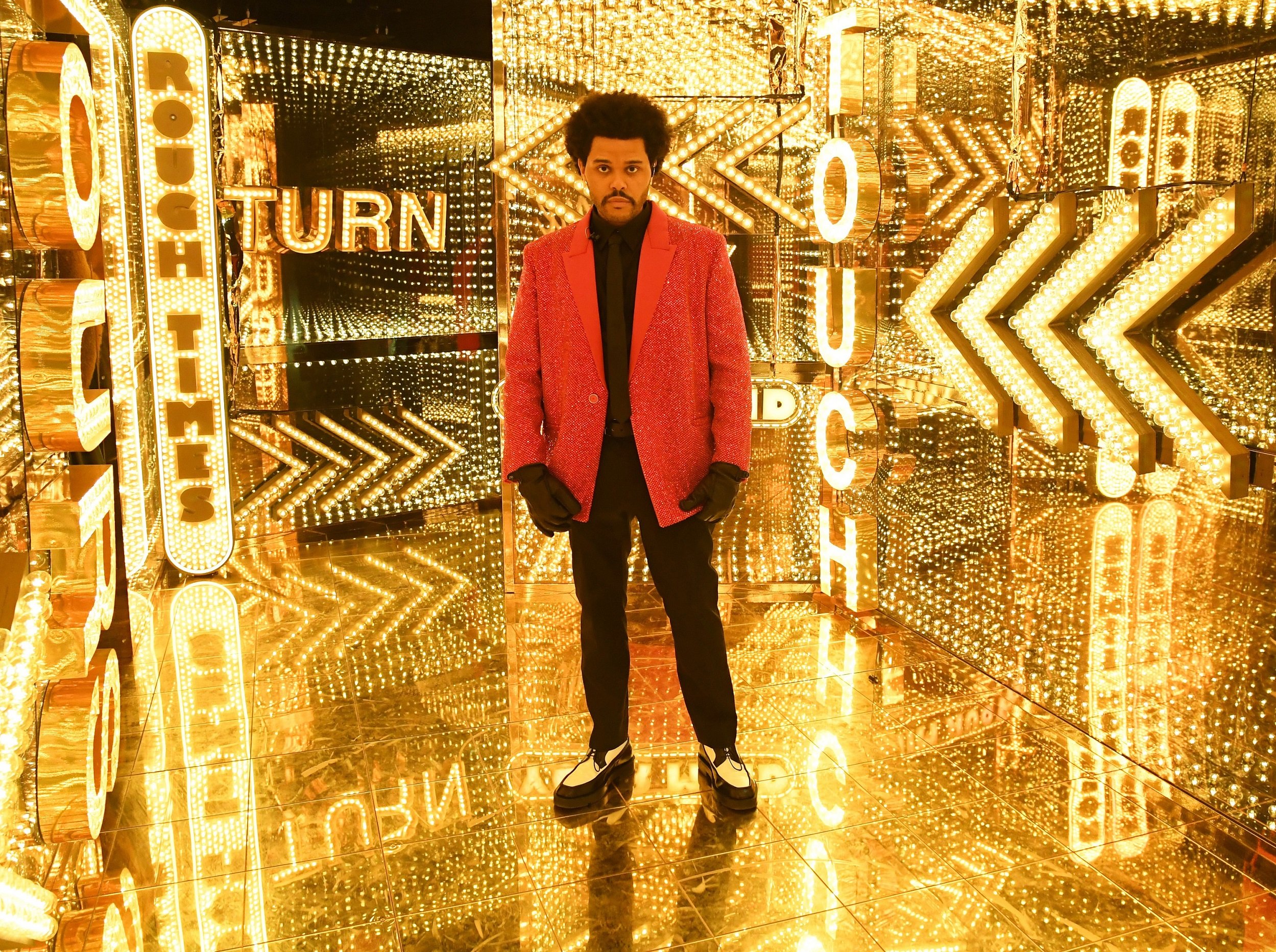 RELATED: Dionne Warwick Praises The Weeknd's Super Bowl Halftime Performance After Trolling Him on Twitter
The Super Bowl halftime show is often a matter of skilled choreography and on-point lip-syncing. This year, many weren't even sure if the show would be live, given the difficulties surrounding the ongoing coronavirus pandemic.
However, The Weeknd was determined to make sure his show was a live event, despite COVID-19.
"It's all happening in that stadium, in that moment. We're not bouncing off to another stadium and then cutting in like some people have had to do (before). We are fortunate enough in this situation that we are able to do a live, live show," concert producer Jesse Collins told Entertainment Tonight.
To that end, The Weeknd cut out set pieces and extra bits and pieces to try and highlight the performance itself, as well as its completely live nature. Interestingly, The Weeknd was also the first Canadian to be showcased during the Super Bowl halftime.
Why was The Weeknd wearing face bandages?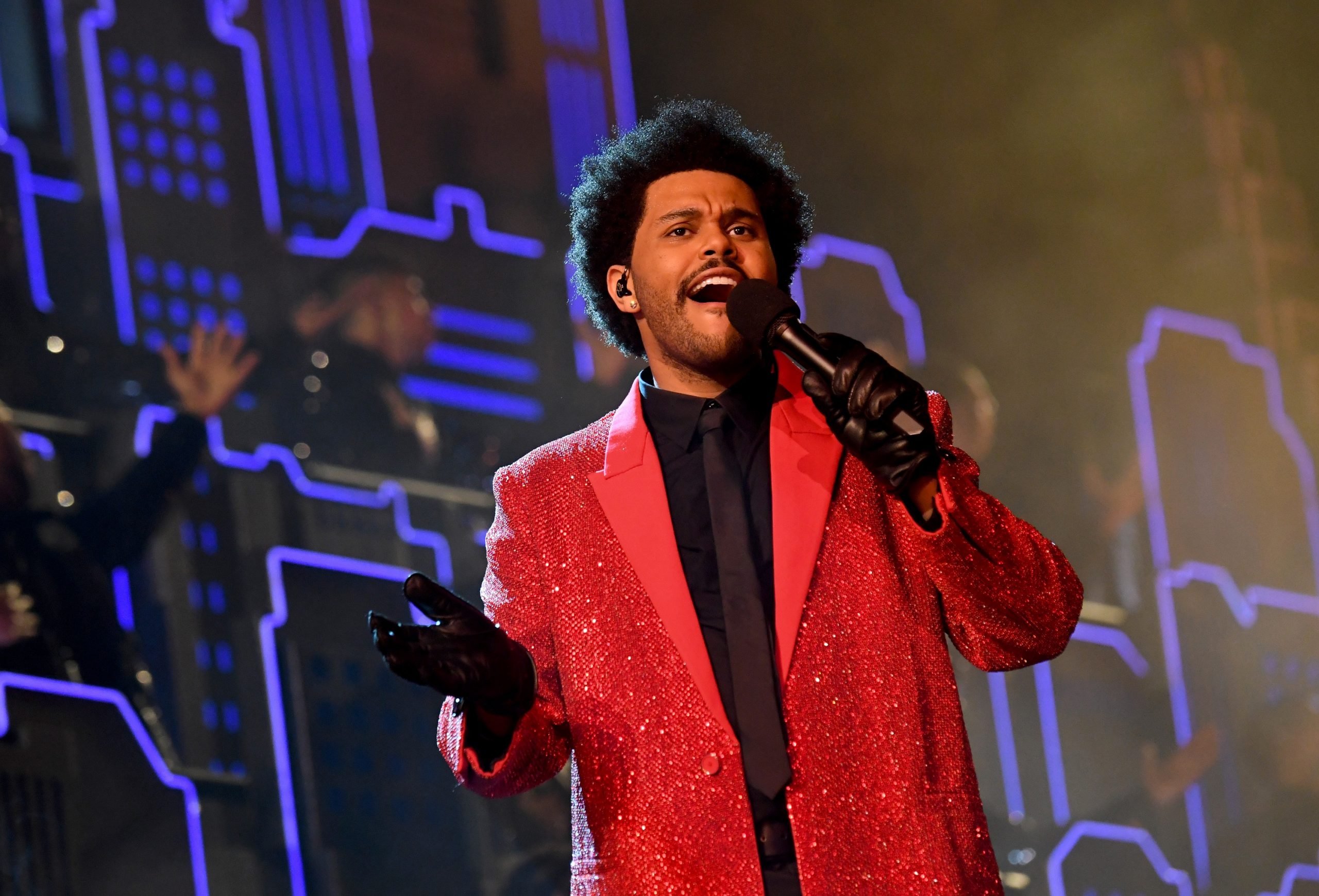 Since November 2020, The Weeknd has appeared publicly while wearing cosmetic bruises and face bandages. At first, some were concerned that the performer had been in some sort of accident, but he soon put those fears to rest while discussing the meaning behind his new getup.
"'Blinding Lights' [is about] how you want to see someone at night, and you're intoxicated, and you're driving to this person and you're just blinded by streetlights," he told Esquire.
"But nothing could stop you from trying to go see that person, because you're so lonely. I don't want to ever promote drunk driving, but that's what the dark undertone is."
He later added that the bandaged face was also a commentary on modern celebrities and how they interact with their own appearances.
"The significance of the entire head bandages is reflecting on the absurd culture of Hollywood celebrity and people manipulating themselves for superficial reasons to please and be validated," he told Variety.
"I suppose you could take that being attractive isn't important to me but a compelling narrative is," he added.
His backup dancers followed suit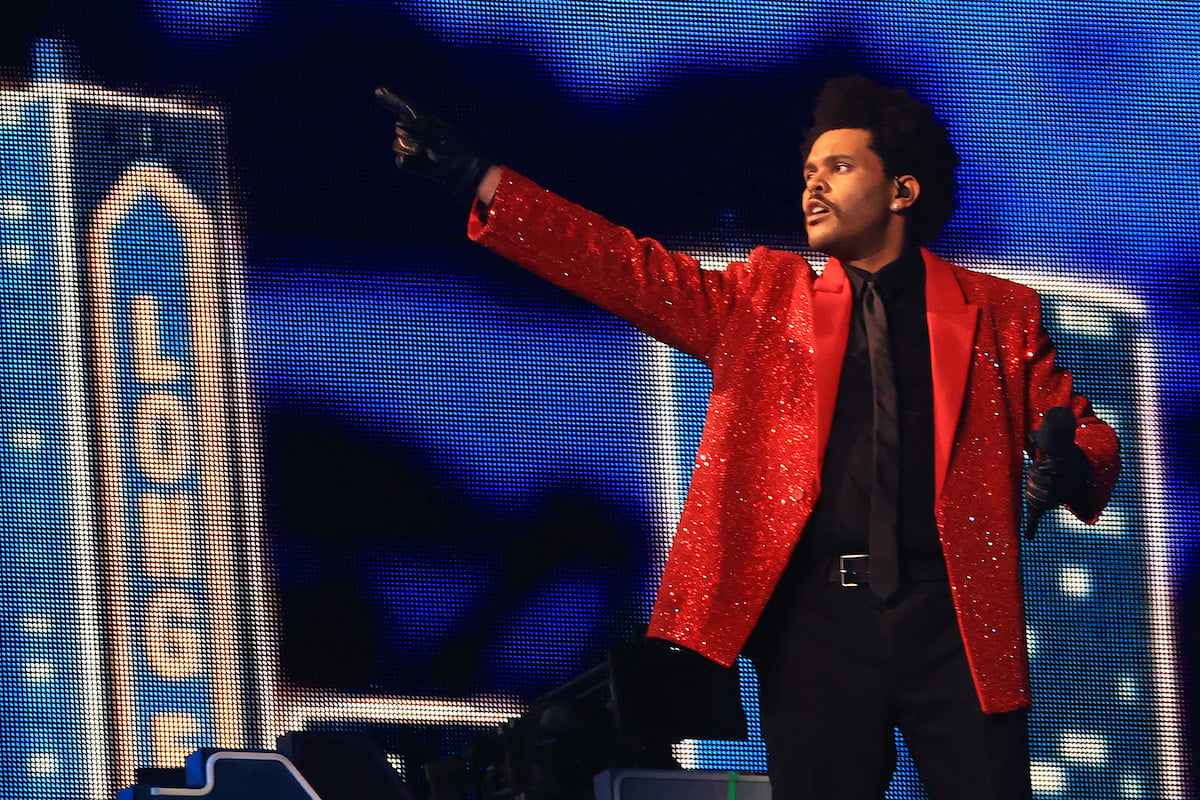 During his halftime performance at the Super Bowl, The Weeknd performed without his bandages — but his backup singers had the getup on en masse. They wore them during "Can't Feel My Face" and "Blinding Lights."
While the commentary on society was surely present in the choice to have the dancers wear bandages, it was likely also an effective way to reduce the risk of transmission while performing. The masks were able to function as masks for the dancer while maintaining their symbolic value.