What Will 'Blue Bloods' Actress Sami Gayle Do Next?
It's not always an easy road to literally grow up while acting on a TV show. This is what happened to Sami Gayle in playing Nicky Reagan on CBS' Blue Bloods. Viewers saw Gayle go from age 14 to 24 within the last decade, which is practically a lifetime for a teenager.
Even though she devoted most of those years to acting on Blue Bloods, things are starting to change in her career. For one thing, she now has a college degree (something paralleled with Nicky), plus a successful indie film released this last year.
Things are looking bright for Gayle, no matter if fans want her to stick around on Blue Bloods to the end. There's been some insinuation recently she's leaving, but likely not completely.
Sami Gayle has done some films during Blue Bloods breaks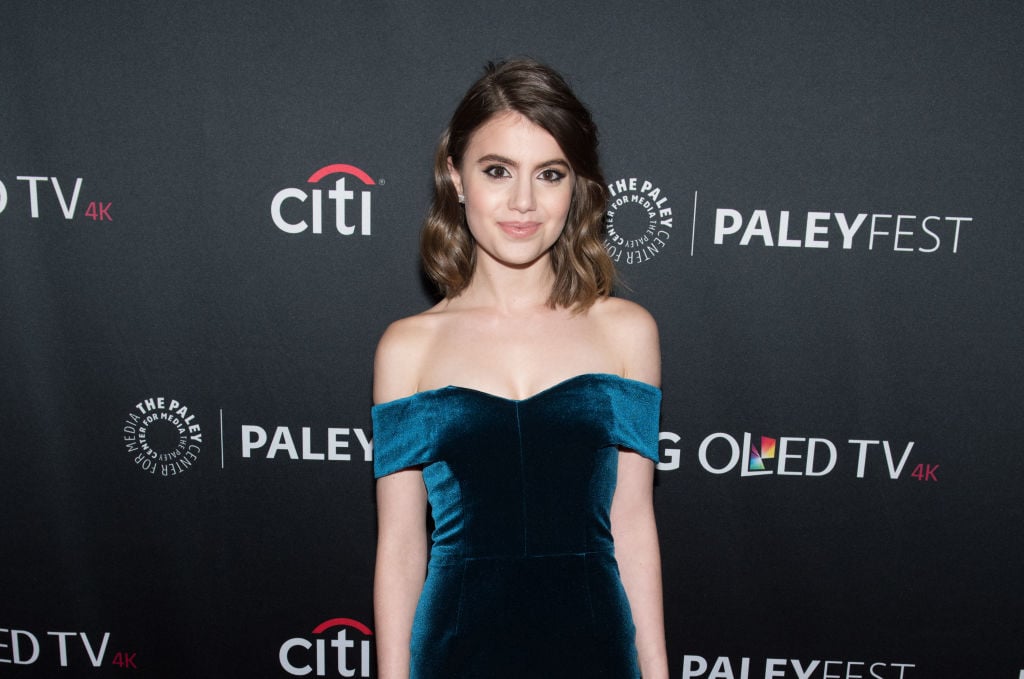 There hasn't been complete devotion to Blue Bloods on Gayle's part if one includes going to Columbia University in recent years. She managed to work around that by just appearing occasionally in select episodes. Fans even saw Nicky graduate from the same university.
During summer breaks, Gayle made six films, beginning with Detachment, starring Adrien Brody. The only other acting Gayle had done beyond Blue Bloods was a small part on As the World Turns, plus a guest appearance on Royal Pains.
Once dipping her toe into the cinematic waters, though, she kicked off a string of films between 2011-2014. College appeared to intervene after 2014, hence no movies made for a few years.
Well, not until this last year anyway when she co-starred in the Netflix indie film Candy Jar. It was written by her brother (Chad Klitzman) who wrote it with her in mind. The role was exactly what she was looking for: a driven, independent young woman not dependent on relationships.
The Nicky Reagan character is moving to San Francisco
In a recent episode of Blue Bloods, Nicky announces she's moving to San Francisco after her Columbia University graduation. Everyone learned she got a job there and would presumably be used as an exit from the show.
Fans have been speculating about whether this is really goodbye for Gayle or if it's just another example of making occasional appearances. So far, Gayle hasn't said anything on social media or to the media about what her intentions are.
She may feel concerned about what the reactions would be and wisely decided to stay quiet. Considering she's reportedly very close to the cast, it doesn't make sense she'll be gone forever without occasional cameos.
Yet, after Candy Jar, it's clear she wants to do more movies. Her advantage right now is her screenwriter brother who's seemingly able to write roles she wants without having to hunt them down elsewhere.
Will Sami Gayle be able to land the best roles for women in Hollywood?
It's a little unusual to have a brother write something for their sister. Not that brother-sister creative teams are anything unusual in the history of showbiz. Many examples exist, including Billie Eilish and her brother Finneas O'Connell being one.
Sami Gayle's brother really understood what his sister was looking for, including full knowledge of her personality. With Candy Jar getting relatively good reviews, it seems working with her brother could be Gayle's real showbiz future.
At the moment, she appears to be taking a break. Perhaps she and her brother will make another deal with Netflix to do more films, with another appealing female character.
Over time, Gayle may start playing some of the smartest cinematic women, creating another dynamo brother/sister team where understanding each other makes all the difference.